Archive
Recent Posts
Categories
Wedding Make Up Interview with: Hannah
Welcome to the first in an ongoing series of little Q&A-type interviews with my previous wedding clients! I figured these would be useful for future brides-to-be. First up today is Hannah, who married in July 2019 at her home in Lady Bay, Nottingham.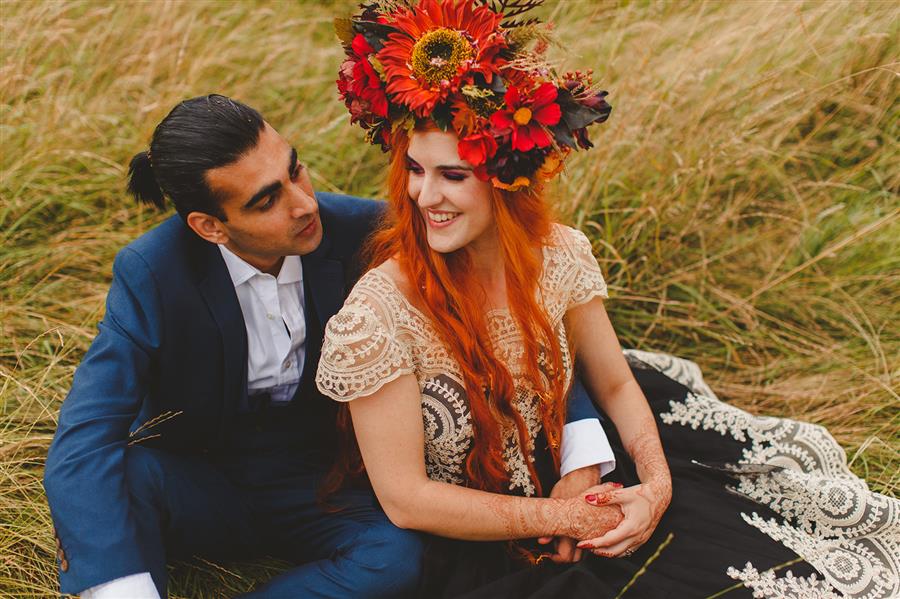 When did you get engaged, and when did you get married? How long did it take to plan your wedding?
Two years between engagement and marriage, we only took a year to plan the wedding though.
What suppliers did you book first? Feel free to sing their praises!
You!! Rock n Roller Hair, CameraHannah, Ardington Bakery, Wysall Flower Farm, Bombay Sweet Centre in Nottingham.
Why did you book me? Did you consider doing your own makeup?
I'm not skilled enough for my own makeup, you were so friendly and approachable. Easy to bounce ideas off and willing (and excited!) to go for bold colours.
How did you find your trial makeup appointment with me?
Absolutely lovely! Had a really nice time and a great chat. Made me even more relaxed about makeup on my wedding day.
Would you have changed anything about your wedding makeup?
It was perfect 🥰
Any advice for someone else getting married?
Just fuck it, do what makes you both happy and have fun, that's what a wedding should be about.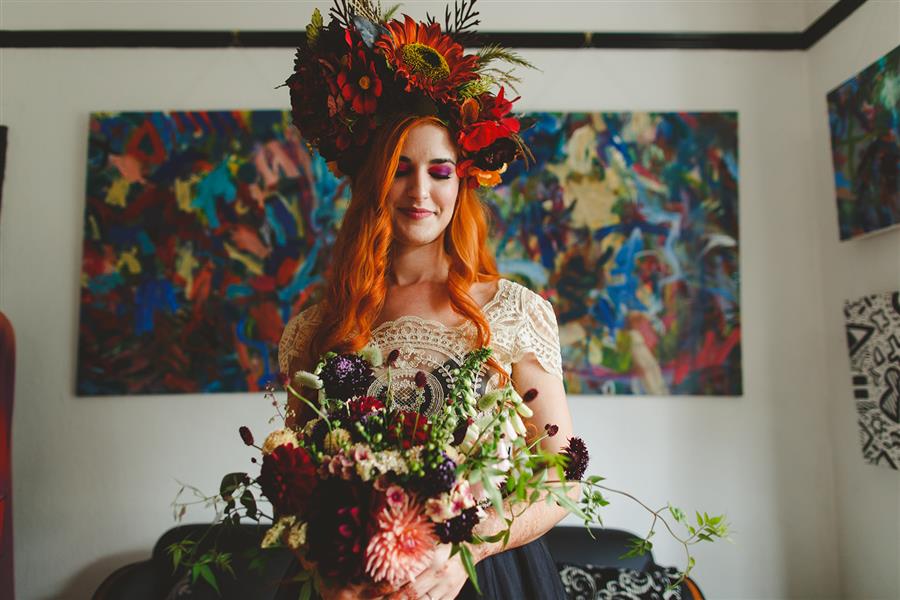 (All photos by Camera Hannah, one of my recommended suppliers)
You can see more about Hannah's wedding day, her makeup, and her review about working with me
here!
Tags:
brides to be
,
bridal make-up
,
wedding makeup
,
make-up artist
,
wedding makeup review
,
behind the scenes
,
Camera Hannah
,
flower crown
,
Summer Wedding
,
2019 Wedding
,
Nottingham Wedding Make Up Artist
,
2019
,
interview
,
makeup advice
Leave a Comment