Archive
Recent Posts
Categories
Stay in touch
I'll tell everyone and anyone in earshot how much I love my job.

I get to spend wedding mornings with wonderful clients and get to make them feel and look amazing on one of the best days of their lives! I get to soothe them when they are anxious, tell stupid jokes, give helpful advice, and be a hands-on practical person when it comes to putting on buttonholes, lacing up dresses etc.

Then you're off to get married, I wave you away and often won't see you again! A hug and a kiss and best wishes for the day and poof! You're off to the biggest and best party of your life with all your nearest and dearest, and I'm off for a nap.

But I'd love to keep in touch with you! I don't want to be a one-time fling, so let's stay in touch!

This blog is about how we can keep in touch, and how you can continue to support your wedding makeup artist (or any other supplier that you've clicked with!) after your wedding day.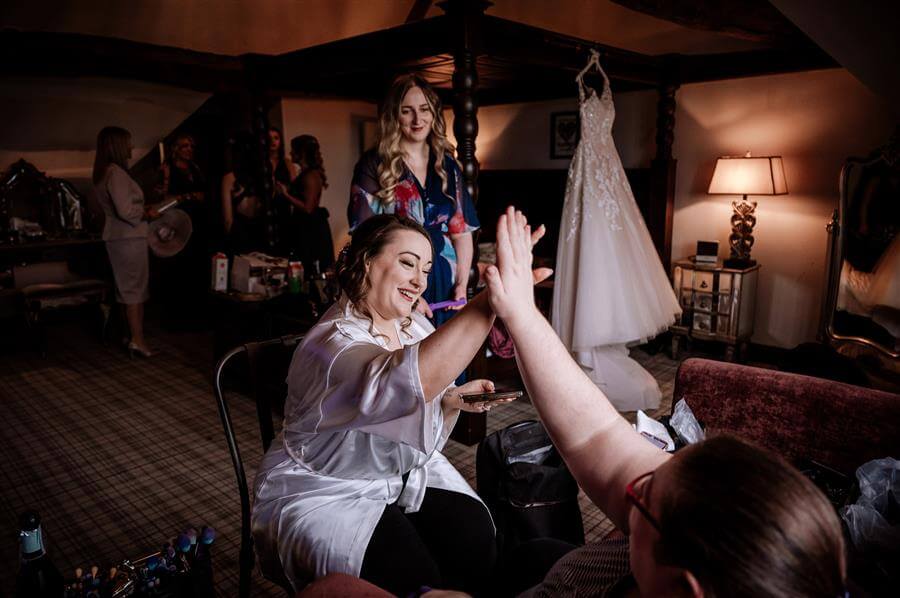 Send us your photos
I love spending the wedding morning with you, and want to see how the rest of your day went; the cake, the flowers, the first look, who cried at the speeches - I love it all! I really love seeing all your wedding photos so I can see the rest of your day. If I'm allowed to use them on social media and my website or blogs (just like here) that would be an honour; thank you.
Leave us a review
Reviews are so useful for future clients, and I often hear from YOU that you booked me because people had said such lovely things about hiring me. Please be one of those lovely reviewers for a future client! Don't be worried about writing a lot or too much; every review I get means the world to me! It helps us a lot with things like Google verification, so they see we're a good business and people verify who we are and then they'll promote us to others. You can write a review for me on Google and/or Facebook as long as you have an account with either of them.
Recommend us to others
I love returning to families or friendship groups who I've spent wedding mornings with before. It's bloody lush! I often jest that I want you to find more people to get married to in your friends/family so I can come back and hang out again! But I do mean it. Even if I don't get to see you on that wedding morning, a word-of-mouth recommendation is the absolute best and makes me feel shiny inside.
Follow us on social media
I'm quite active on social media and love keeping in touch with you, be it by Facebook or Instagram. I'm not quite cool enough for TikTok/Snapchat I'm afraid, though maybe one day. If I've done your wedding and I don't already follow you on Instagram, please nudge me. Hopefully, you enjoy seeing the random stuff I post on her too, albeit often sweary and pun-filled. Liking our posts or sharing and commenting is super useful to us, so thank you for doing it! Please join my Facebook group here; The Inside Info is the place to be!
Book us again
I'm always here for you! As a wedding client of mine, you get a discounted 1-2-1 makeup lesson with me whenever you want! Yes, if you got married even 12+ years ago, you can have a discounted lesson from me! Just drop me a message for the link :)
You will also get discounted makeovers for life, so if you have got a special occasion and I'm available, I'd love to see you again and do your makeup. Celebrating your anniversary? Work Christmas party? Big birthday party? Let's go!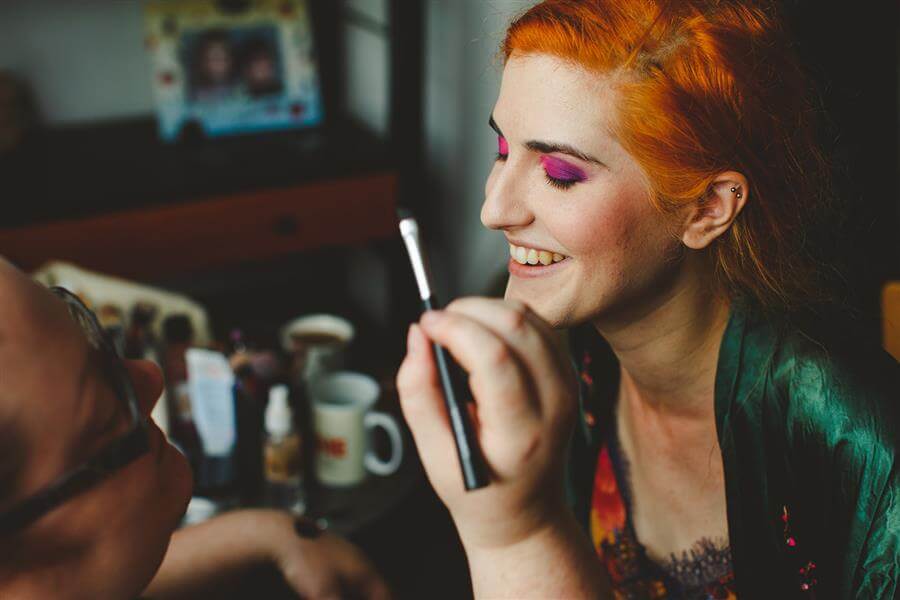 (photo by Camera Hannah, one of my recommended suppliers)
Tags:
Wedding
,
about me
,
wedding suppliers
,
brides to be
,
bridal make-up
,
wedding makeup
,
make-up artist
,
makeup lesson
,
makeup artist
,
flawless make up
,
winter wedding
,
behind the scenes
,
freelance makeup artist
,
Calke Abbey
,
Camera Hannah
,
Nottinghamshire wedding
,
Summer Wedding
,
2019 Wedding
,
Nottingham Wedding Make Up Artist
,
2019
,
recommended supplier
,
Award Winning Make Up Artist
,
2022 weddings
,
2022
,
makeup advice
Leave a Comment