Welcome to Ms Moo Make Up
An award-winning freelance professional make-up artist with over 10 years of experience.
Hey! I'm Sali Jones, aka Ms Moo Make Up. I'm an award-winning cruelty-free freelance professional make-up artist with over 10 years of experience. While I'm based in Nottingham, I'm happy to travel across the UK to wherever you need me, though the majority of my work is based in Nottinghamshire, Derbyshire, and Leicestershire.
Here you will find information about how to book me for your wedding make-up, a one-to-one makeup lesson or a special occasion makeover. You'll see all the fashion and editorial photoshoots I've been involved with, some behind the scenes photos and updates on my blog. Whatever your makeup needs, I can help.
I look forward to hearing from you!
Sali x
Ms Moo Makeup is an inclusive business. Whilst traditional gendered wedding roles may be used on various sections of our website, everyone is welcome and celebrated here.
28 October 2021
Introducing the first-ever eyeshadow palette from award-winning Nottingham makeup artist Ms Moo Make Up; Bridal Eyes!
Bridal Eyes is a vegan and cruelty-free eyeshadow palette designed with ALL skin tones in mind. It has 9 highly pigmented colours in a range of matte, shimmer, and metallic eyeshadows in some of the most popular shades used by Ms Moo Make Up.
The square palette is lined with synthetic leather with a cardboard outer sleeve. There's a mirror in the lid of the palette, with the Ms Moo logo in silver holographic foil.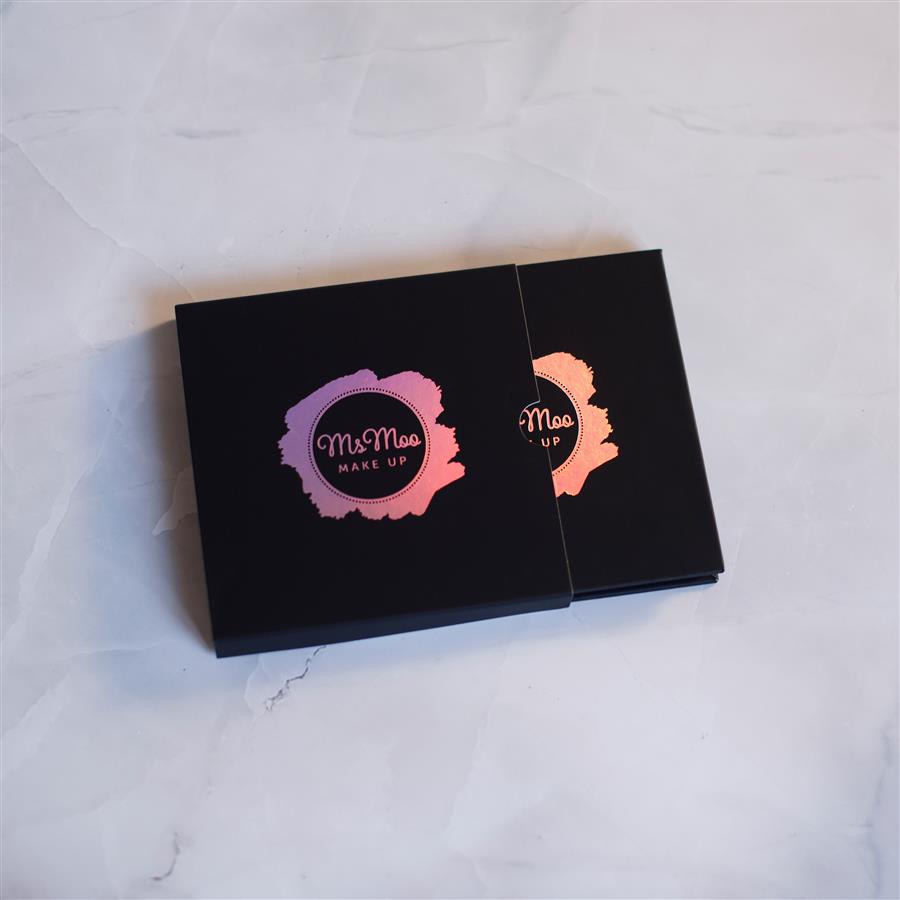 ---
"For the promotional photoshoot, I knew I wanted to hire models who're often underrepresented in the mainstream beauty industry."
L: Galda Lou, a plus-sized heavily tattooed model based in the East Midlands.
R: Christine Cain, a model of Chinese heritage studying in Nottingham from California.
Behind the camera for the product photography and the studio images was Betty Brown, a black female photographer and illustrator from Nottingham.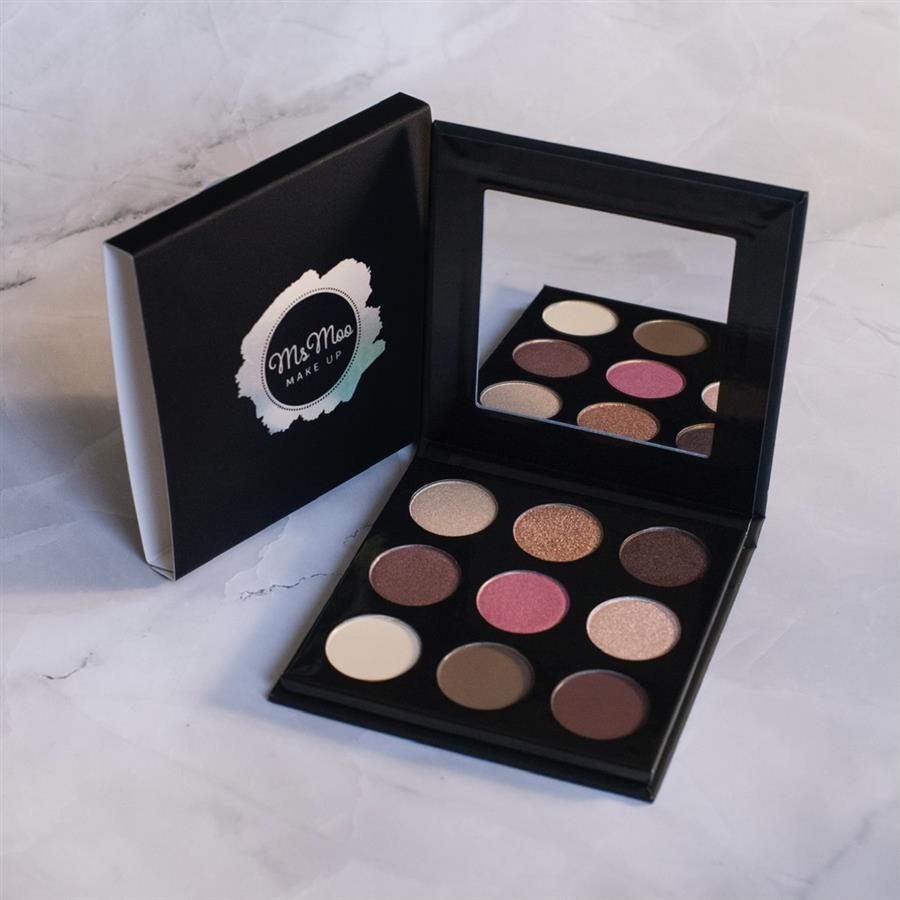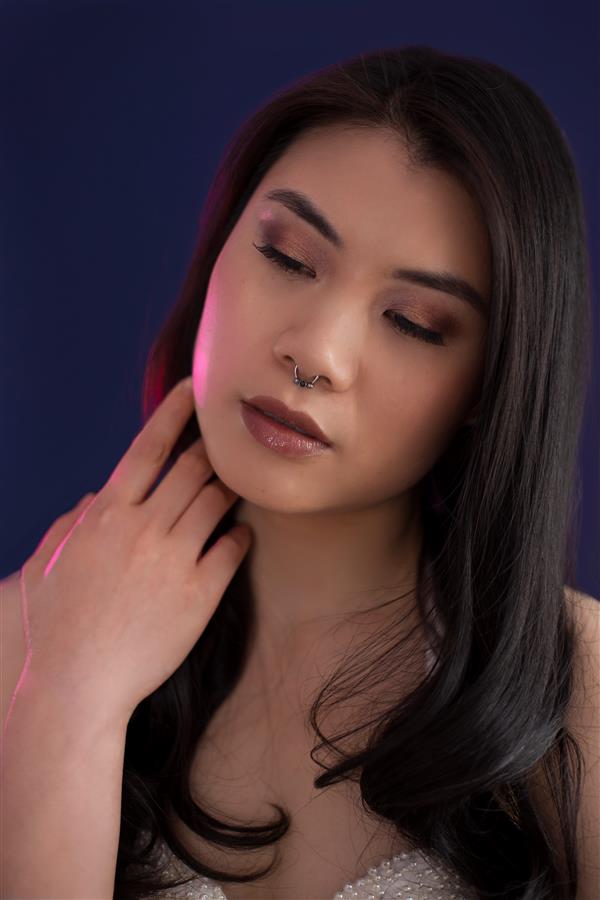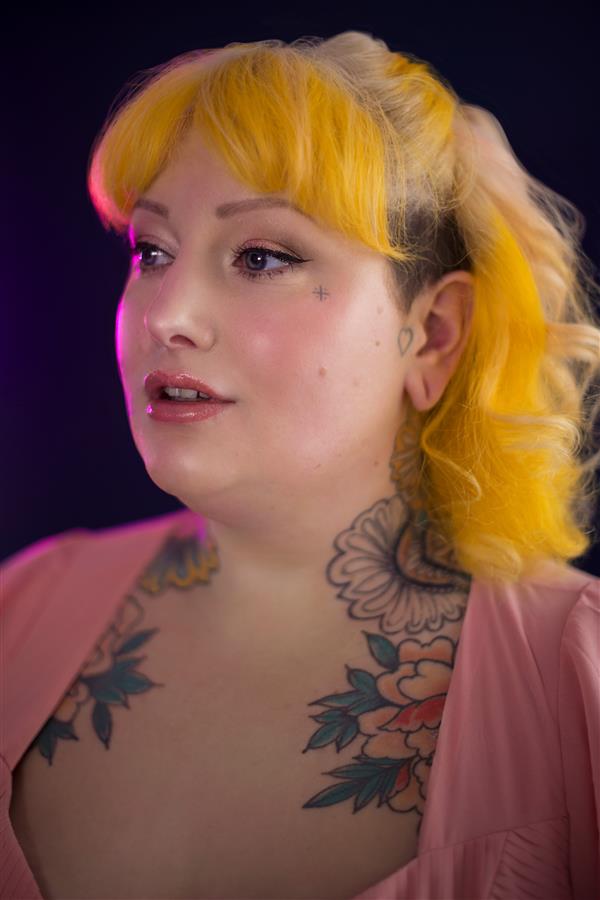 Sali Jones is an award-winning makeup artist, Ms Moo Make Up. Ms Moo has over a decade of experience and splits her time travelling around the East Midlands as a sought after wedding makeup artist, and teaching one-to-one makeup lessons with clients in her Hockley based studio.

Photography: Betty Brown.
Models: Galda Lou and Christine Cain.

For more information see;
www.msmoomakeup.com
Facebook and Instagram