Welcome to Ms Moo Make Up
An award-winning freelance professional make-up artist with over 10 years of experience.
Hey! I'm Sali Jones, aka Ms Moo Make Up. I'm an award-winning cruelty-free freelance professional make-up artist with over 10 years of experience. While I'm based in Nottingham, I'm happy to travel across the UK to wherever you need me, though the majority of my work is based in Nottinghamshire, Derbyshire, and Leicestershire.
Here you will find information about how to book me for your wedding make-up, a one-to-one makeup lesson or a special occasion makeover. You'll see all the fashion and editorial photoshoots I've been involved with, some behind the scenes photos and updates on my blog. Whatever your makeup needs, I can help.
I look forward to hearing from you!
Sali x
Ms Moo Makeup is an inclusive business. Whilst traditional gendered wedding roles may be used on various sections of our website, everyone is welcome and celebrated here.
26 September 2021
I'm fizzing with excitement that I'm going to be working with the inimitable award-winning boudoir photographer Tigz Rice on three makeover days in London in early 2022!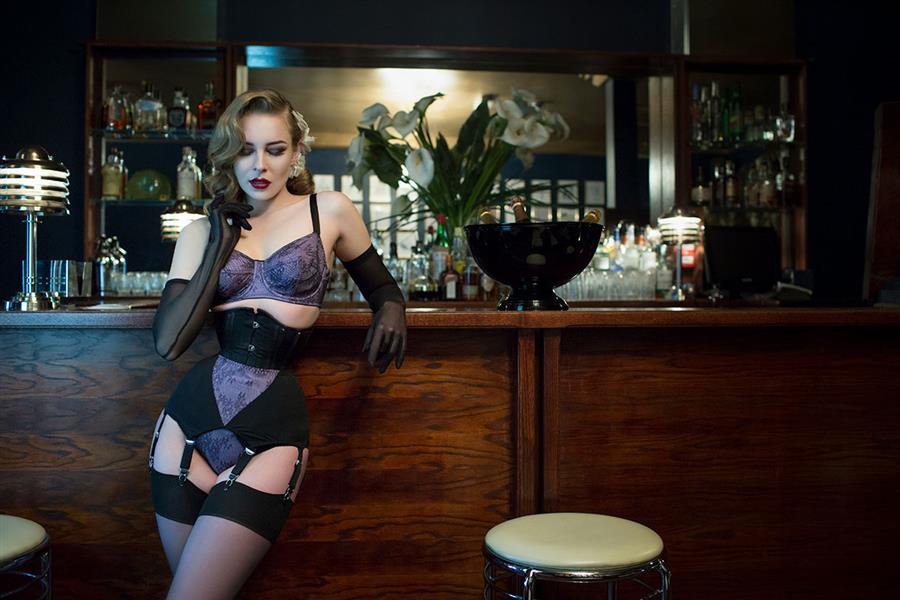 ---
I'll be in London at the most beautiful art deco themed cocktail bar, Fontaine's. We'll have the place to ourself and I'm sure you can see from the photos in this blog, it provides the most gorgeous backdrop to your images.
- Monday 14 February
- Monday 30 May and Tuesday 31 May
Tigz is a female boudoir photographer who empowers all who are in front of her camera. But what's boudoir photography? Here's a bit more from Tigz herself;
"Boudoir photography is the art of celebrating your incredible body by creating beautiful, sophisticated and timeless images that honour your lived experience, preserving those memories for years to come. Clothes on or clothes off, everyone has a different reason for wanting to be photographed; and the privilege for me is that it's in my power to make you feel empowered, confident, strong and sexy as hell; whether you want to mark a life milestone, document a journey, reward a personal achievement or simply celebrate your fabulous self in all your glory.
Boudoir photography gives you the opportunity to celebrate your body by creating beautiful, sophisticated and timeless images that will preserve those 'wow, I look and feel incredible!' memories for years to come."
Within each session, you'll get;
- an hour with me having your makeup done,
- an hour with Kate Roe having your hair done,
- an hour with Tigz Rice having your photographs taken!
You'll get unlimited clothing changes in front of camera, advice with posing, glamour of the gods lighting, and from all of that, you'll get three images from the shoot (with the option to purchase more!) that are edited in Tigz's signature realistic style.
You can get pre-shoot styling advice and a free copy of Tigz's Boudoir Welcome Pack which includes loads of information on preparing for your shoot, including what to pack. It's going to be brilliant!
You can book your appointment on her website on these three dates;
- Monday 14 February
- Monday 30 May and Tuesday 31 May