Lessons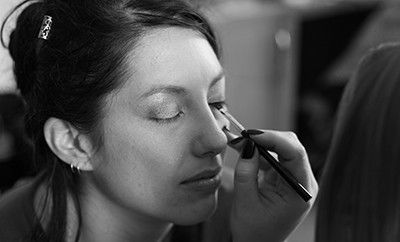 A 1-2-1 session with me is tailored to you as an individual and what you want to learn from me. You can pick my brains on anything at all, and I'm a strong believer that there are no silly questions!
If you've got experience of putting on makeup or have no experience at all, a 1-2-1 session with me will leave you feeling confident. Allow me to guide you in updating your application skills and give you personalised product tips to keep you and your makeup looking fresh all day and well into the night.
My one-to-one lessons are popular, inviting you to bring your make-up kit with you for the lesson. We can then discuss what you've got in your makeup bag; what you like and why, what you don't like or what's not servicing you anymore. We'll also discuss what you'd like to get better at apply and what needs replacing in your makeup bag, pronto!
I'll keep a note of everything we discuss during the lesson and within a few days of the lesson, you'll get a detailed written-up document emailed to you with everything we've discussed, from product application tips to links to the products I've recommended to you. You can refer back to this documentation whenever you need to; the gift that keeps on giving! NB: during busy periods, this can take up to 14 days to be sent to you, but will be worth it.
Make-up lessons are for anyone who wants to wear makeup. I offer 1-2-1 tuition to all gender-diverse people and have taught many transgender clients and those in cross-dressing communities. Offering both a discreet service and friendly advice; to book your transgender makeup lesson, just drop me an email :)
Read about what to expect from your make-up lesson here.
One to One tailored make-up lesson - £185.00 (approx. 2.5 hours)

(Your payment reference on your bank statement will show as "S JONES")
To book a 1-2-1 lesson for a specific date, email me in advance. I no longer accept cash payments. All appointments must be paid for in advance.
Here's what some of my clients have said about working with me.