Archive
Recent Posts
Categories
Amber's review
I have a lot of transgender clients, providing monthly makeovers for nights out to my one-to-one makeup lessons in order to learn how to apply make-up. There's not much I love more than hearing back from clients and getting photos of their make-up and practice runs.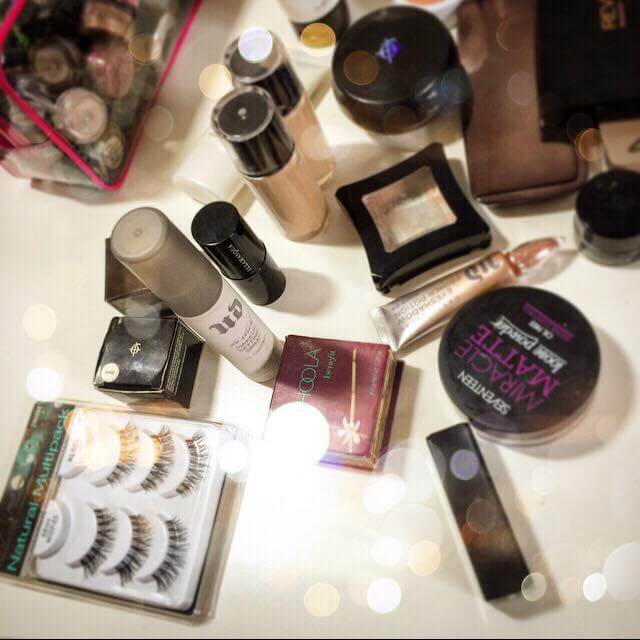 "I've visited Sali several times to have my make-up done before I go out 'en femme' as my female alter-ego Amber so know her work on me is always excellent.
This time around I went for a make-up lesson. I had been on a part-time make-up course and knew the basics but was eager to have Sali's input into helping me create my perfect look. It seems we're both big fans of vintage glam, so I knew she'd be perfect to teach me.
As always, she was very helpful before, during and after the lesson. She went to great lengths to take notes during the lesson and compile them into a Word document afterwards so I'd have a reference when it came to doing my own look. She was happy to let me apply my own make-up, step by step or jump in and do something for me if it was too challenging. Like everything she does, it is tailored to how you want the make-up and the experience to be.
She was very generous in being flexible with times; it ran over what I thought it would take but it was not a bother for her and I left with new knowledge and of course, a great make-up job with help from Sali. She's always relaxed, fun, reassuringly confident in her work and is an all-around brilliant human being!"
If you like the sound of a make-up lesson but have any specific questions, please do get in touch. You can purchase one as a gift certificate too through my website for a friend or family member; perfect for birthdays and special occasions!
Tags:
Lessons
,
Reviews
,
transgender
,
confidence
,
makeup
,
make-up artist
,
make-up brushes
,
makeup lesson
,
makeup artist
,
freelance makeup artist
,
2016
Leave a Comment