Reviews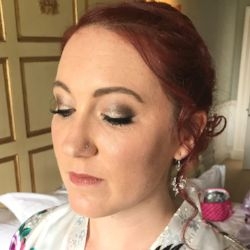 Amy
Sali stepped in after I was let down a few weeks before my wedding and was a lovely addition to my wedding morning! She is calm and professional and did a grand job of mine, 3 bridesmaids and my Mum's makeup plus her little freebie on the day is so sweet. I felt like a princess on my wedding day and purposely swapped my glasses for contacts so I could show off my makeup! Thank you Sali xx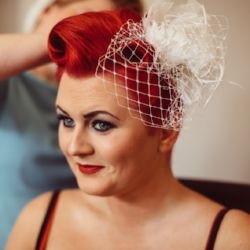 Emily
Sali did my makeup for my wedding in April and my goodness, I didn't even realise my face has the ability to look as good as she made it!! Not only did she listen to what I wanted, but she made it happen and my makeup looked as good at 1 am after an evening of dancing on hay bails and scoffing candy floss as it did when I left for the ceremony. Absolutely fantastic service would thoroughly recommend!! Thank you so much for making me feel pretty and confident on my wedding day xx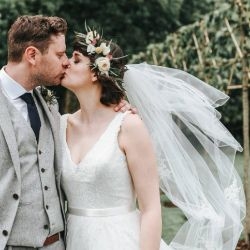 Holly
Sali did a spectacular job at my wedding - she did my makeup, my bridesmaids, my sister in law, my mum and step mum. We all looked beautiful! Sali was the epitome of calm throughout and made sure I was as relaxed as possible, even when wedding nerves were getting the better of me! Sali listened to what each and every one of us wanted and did a marvellous job. It's the best I've ever looked, by miles, and yet I still looked like myself, just on a very good day!! Thanks Sali!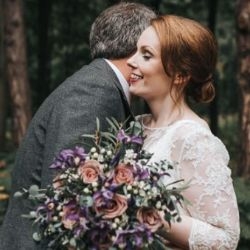 Vicky
A huge thank you to Sali for doing make up for my mother and me on my wedding day. Sali was a lovely calm presence on the day, and it was an absolute pleasure meeting her and I absolutely loved my make up, which remained perfect well into the evening.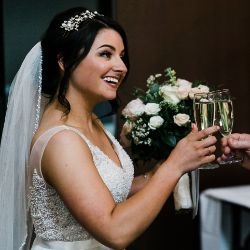 Amy
Sali did my makeup for my wedding in May. As soon as I had my trial I knew she was going to do a great job on my wedding day. I absolutely loved my makeup, it lasted perfectly all day and Sali was such a fun person to have around on what can be a very stressful and nervy morning. Thank you so much.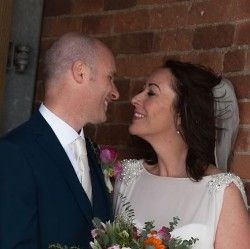 Helen
Sali is AMAZING! I trusted Sali with my wedding day makeup and also for my mother and sister and I'm so glad I chose her. She is patient, friendly, caring and best of all she's an ace make up artist! Don't bother going anywhere else.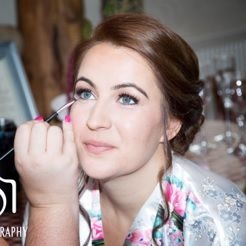 Lucy
I cannot recommend Sali enough for both makeup lessons and wedding preparation! She is incredibly talented, patient and understanding, taking notice of the little things that make a huge difference. I felt comfortable and confident with Sali, able to discuss my likes and dislikes, and have a laugh. She helped me keep it together on the morning of the wedding and I wouldn't have wanted to start that day any other way, plus her skills saw my makeup last throughout (even after a rainy walk across the Peak District!) On top of this, my bridesmaids were also really happy with the experience and they looked so beautiful! I appreciate the use of animal-friendly products and have taken on all skincare and makeup advice in my day-to-day routine – it's worth every penny! Thank you again xx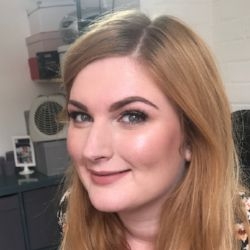 Jess
Sali, thank you so much for making me feel absolutely beautiful on my wedding day!! You did make up for me, my 2 bridesmaids and my mum and we all felt gorgeous for the whole day! The makeup lasted really well and looked brilliant, but you were also a real gem to have around on such a special morning - so calming and funny - and the little pack of goodies were amazing for any touch-ups later in the day! I honestly can't thank or recommend you enough xxx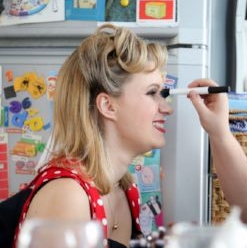 Eve
Sali did my sister's and several of the bridesmaid's makeup for her wedding last October. My sister and I also had a fab morning at the make-up trial which we cleverly coincided with the hen do! I can't fault a thing. Sali is incredible at what she does, everyone was so pleased with their make-up and it lasted forever! Not only did she do a fantastic job of make-up, she went above and beyond helping out with hair, dress malfunctions and general emotional support! I can't rate her highly enough :) Thank you!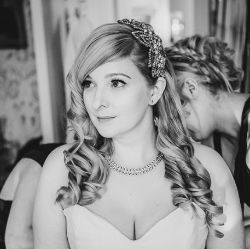 Emma
This lady is amazing!!! Somehow managed to make my skin look flawless for my wedding. I would definitely recommend Sali to all my friends. She has an amazing skill and is so relaxed and calming. Thank you, Sali, for everything. XxX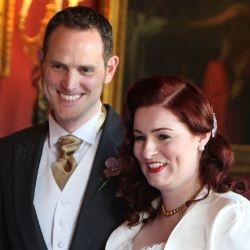 Louise
Sali did my make up for my wedding last year and it's the best I've ever (and will ever) look! I don't normally wear much makeup and I've never got the hang of applying or buying it but she made me feel really comfortable and not a wally. She totally got the vintage look I wanted and the products she used stayed out all day. Lovely gal.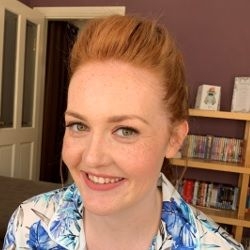 Sarah
I just wanted to say thank you so much for helping me capture my perfect day. You truly went out of your way to make me and my bridesmaids feel comfortable, not stress and most importantly feel beautiful. You made me feel very at ease the whole time and you listened to everything I had to say and exactly what I wanted. I loved your attitude and you made me laugh and feel calm the whole time. Your makeup was beautiful and I could not recommend you enough! Thank you so much! Ps the makeup lasted all day and the hubby thought it was beautiful!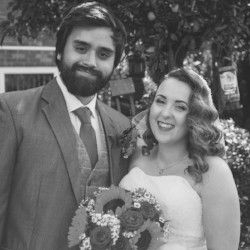 Leanne
What can I say? After following Sali on social media for a while she was always my first choice for my wedding make up. And boy she did not disappoint. Not only did she make myself, my bridesmaids and my mum look flawless she was a massive calming influence and help during the morning, to the point where she even read out my wedding card from my new husband as we were all too teary! Would very highly recommend.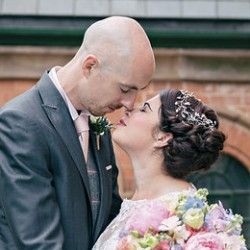 Laura
I cannot thank Sali enough for doing my wedding makeup! She did trials for myself and my mum which were fabulous, with her listening to what we wanted but guiding us where needed! On the day she did me, my mum and 3 bridesmaids, despite a ridiculously early start! She was calm and a pleasure to have around on the morning of my wedding. I've never felt so pretty and everyone looked beautiful once she had worked her magic! The makeup lasted all day but didn't feel at all heavy. She's an absolute love and I wouldn't hesitate to recommend her to anyone xxx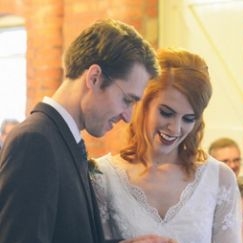 Ruth
Sali did my make up for my wedding day back in 2014. She has a lovely kind and reassuring way about her which was great for me as I had NEVER let anyone do my make up for me before. I felt she really listened to what I wanted and as a result, I loved my face on my wedding day (and the day after)! It was such great coverage it really did last all day and all night! She talked me through the products she was using and one of my favourite lipsticks is still the one she used! Overall Sali is very skilled at what she does; she is quite literally an artist with her makeup. But as importantly she is reassuring, friendly and will bring a 'Ms Moo' warmth to your big day!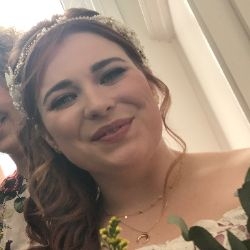 Mary
A huge big fat thank you to Sali for doing our make up on my wedding day. From start to finish she was awesome, I emailed her a few times before the wedding for advice on my skin, any hairdresser suggestions etc and she always gave great advice. When I went for my trial she was lovely, funny and really chatty and my make up was perfect first time. On the wedding day, she arrived early, chatted away to my bridesmaids and generally was a total babe! I wish I had a reason for her to do my makeup every day!