Archive
Recent Posts
Categories
Make-up Shelf Life - pt 2
After my little rant a few weeks ago about mascara shelf life, I figured I'd do a little guide on the shelf life of other products that are likely to be in your make-up bag.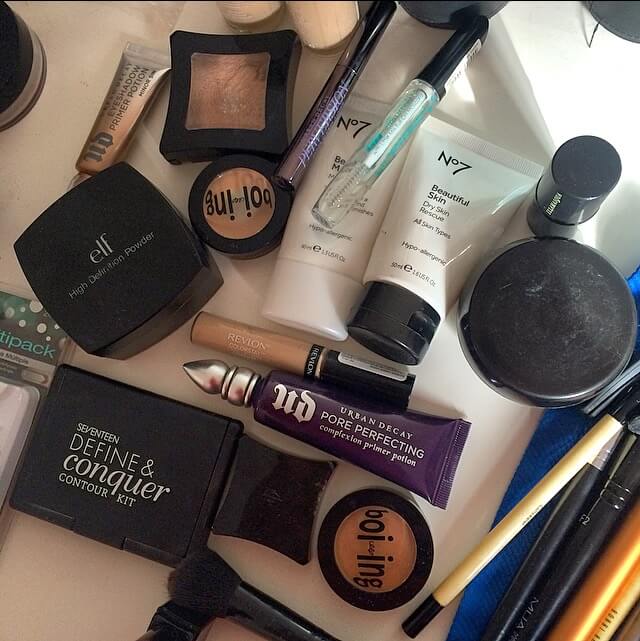 In a nutshell;
* Mascara : 3 months. No quibbling on this one; set a reminder on your phone or write in your diary/planner three months after you buy a new one.
* Gel or liquid eyeliner: 4-5 months. Anything liquid/creamy, you'll be able to tell when it's gone off. It won't apply as smoothly and it'll potentially be a bit crumbly or clumpy.
* Eyeshadow: If you're not regularly sanitising your products (which MUAs will be) you really need to get rid after about 9-12 months. Also, those sponge applicators that often come with an eyeshadow? Throw it away; it's a breeding ground for bacteria and they suck when it comes to application. Invest in a good set of brushes, and your make-up application skills will improve dramatically!
* Foundation - 12 months. If your foundation separates and needs a good shake before you apply it, shake it all the way to the bin! I tend to recommend to all my clients to have two shades over 12 months; your shade will need to change with your face so don't be using the same foundation all year round. You need to match your foundation to your neck, not your face so test the colour around the jawline; you'll want it to blend seamlessly.
* Lipsticks/gloss - about 18 months. Harder wearing than any other product but again, check the texture and the smell of the products. Let it go if you're not 100% sure.
I bet there's a bag or draw of make-up somewhere that you've got that you've had for years, but then haven't used because it's expensive or because you don't know how to use it. If you've got it because it's expensive but it's out of date, just chuck it; the value of it is gone now and there's no point keeping it, unfortunately.
What's in your make-up bag? Have I inspired you to have a clear-out?
Tags:
Lessons
,
skincare
,
Products
,
lipstick
,
makeup
,
shelf life
,
mascara
,
make-up shelf life
,
advice
,
make-up artist
,
makeup lesson
,
eyeshadow
,
makeup artist
,
eyeliner
,
freelance makeup artist
,
2016
Leave a Comment