Archive
Recent Posts
Categories
About lessons
Make-up lessons are one of my favourite things to do; I love putting makeup on people and giving little tips and hints on how to do things better or recommending a product to them. I pride myself on being down to earth and being a realist; I'm not one for spending buckets on lotions and potions, but I like to find the stuff that works and recommend things I've tried and liked or that I think is good value for money. I like a good bargain!! That said, you really do get what you pay for; you're instantly going to tell the difference in quality in certain products, be it skincare or make-up.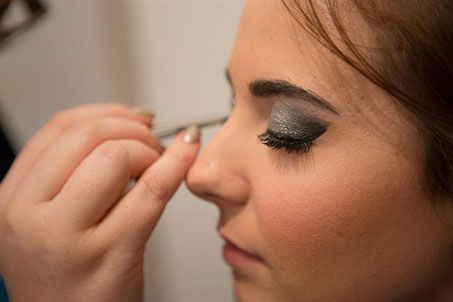 (by Luna Photography)
When clients come to me for a make-up lesson I'll ask them to bring their make-up kit with them. I don't judge you on what's in there, I want to see what you're currently using and why; what is it that you like about the product, what's not working for you but was previously? What tools are you using, do you know what brushes are for what? What' make-up brushes do you have?
This is all a part of the learning process and I love being able to guide clients through skill tips. One client Clare came to me with a high-end foundation she felt she'd been duped into buying because she just couldn't get on with applying it. I taught her to buff the foundation into her skin and apply thinner layers.
Here's part of the review she left me:
"I couldn't be more pleased with how the lesson went, it was worth every penny! We managed to cover every stage of make-up application, and talked about products I could use, and how best to use the make-up I've got. I'm using make-up I've bought and avoided because I didn't like the finish, but now know the best technique to get the right results! Thank you Sali for such a wonderful lesson, I'll definitely be recommending you, and keeping you in mind for any makeovers!"
So if you want to book a make-up lesson, drop me an email to book a time and date. You can purchase lesson gift vouchers here too.
Leave a Comment