Archive
Recent Posts
Categories
DIY SOS - Save our Skin!
Okay, so now it's reeeeally pretty cold and we need to do something about the effects it's having on us. The cold mornings are biting at your nose and toes, your lips are chapped and your skin is drier than a desert. Central heating and air conditioning are awful for your skin. Before this winter really takes hold, take 30 minutes out of your evening to do this and Save Our Skin! If you're like me, you're skint in prepping for Christmas so I want to keep this cheap as chips and you can use a lot of ingredients from your kitchen and store cupboard to look after your face. Free beauty treatments? Woo! Maybe you can get your partner or a mate to help or even join in :)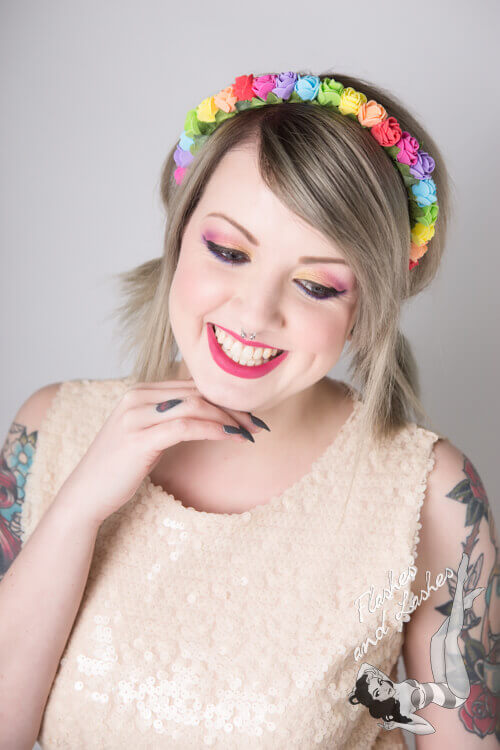 (by Luna Photography aka Flashes and Lashes)
Lips
Your poor lips; cold sores, splitting, chapping – oww! More moisture is lost through the lips than through any other part of the face or body. When the lips lose moisture, the skin covering them can become tight and start to split. You really ought to keep a lip balm with you at all times in the winter; going between air-conditioned offices, central heating and the downright Baltic wind, you need to; NEED TO! A good investment as well would be a lip exfoliator; it'll look just like a lipstick tube but have a slight texture to it so when you apply you can rub your lips together to smoothen them.
Alternatively, when you buy yourself a new toothbrush, use your old one (after a very thorough rinse/wash!) and gently buff your lips with a thick slick of Vaseline or coconut oil; don't scrub your lips else it'll hurt like hell!
One of my wonder products that I keep in my kit at all times is Elizabeth Arden 8-Hour Cream. Happy lips, perfect for kissing under the mistletoe. (edit: as I'm now a 100% cruelty-free makeup artist, I've swapped from Elizabeth Arden to Aldi's Miracle Cream - a complete dupe and 1/3 of the price)
Skin
Buffing your skin is ALWAYS recommended if you're going for a spray tan so if you're heading to the salon, get your Mum/housemate/partner/best mate to give you a helping hand if you need one with a bit of a back rub/scrub for an even tan. It's not just for if you're getting tanned though, exfoliating is key for happy, healthy skin; do it about twice a week when you're in the shower, no more.
If you've no exfoliating body wash, put some salt in with body wash; something creamy always works best. Alternatively, you can make your own body scrub with coconut oil, brown sugar and a little vanilla essence it'll smell AMAZING. Rub in lots of circular gentle motions, mostly on your elbows, knees, heels etc. Take some time with your feet too with a flannel, and look after them; they'll be holding you up while you party the night away!
To purchase, I've found no better than Soap & Glory Sugar Crush body scrub. It's just sumptuous; the lime smell and the feel of your skin afterwards is an absolute winner! Is anyone hoping they've got their super-dooper box set under the tree next week too? ;)
Leave a Comment