Archive
Recent Posts
Categories
A Colourful Wedding at Home
The glee in my heart when Hannah contacted me to tell me she was getting married and was I available on her wedding day made me squeal at my desk.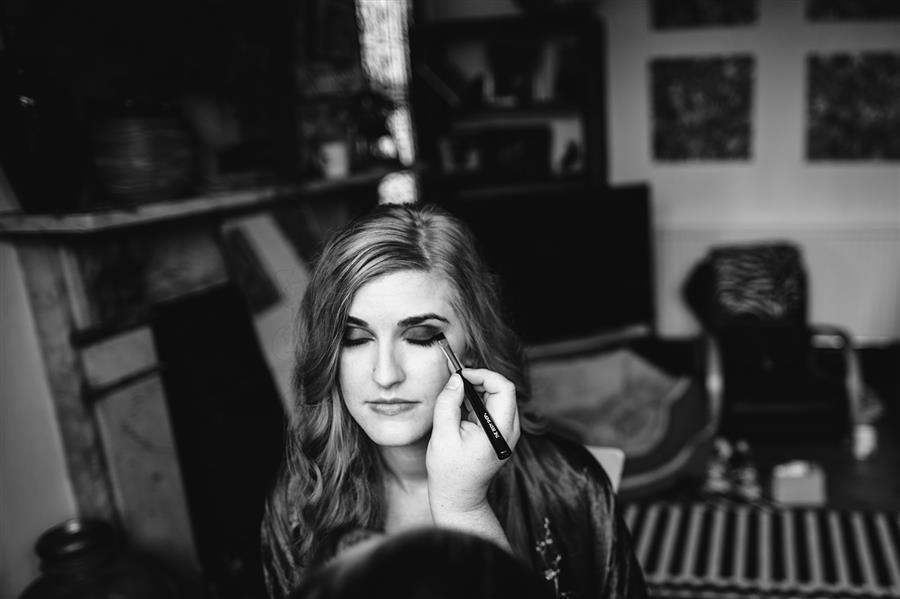 I'd done Hannah's makeup previously when she was a bridesmaid at her sister Lilith's wedding and it was such a wonderful wedding morning. When you just click with a wedding party, and the whole morning is filled with joy and I could've stayed all day! Having met Hannah and her family already, it was clear that her wedding to Kamran was going to be just as fun.
Hannah's a brilliant illustrator and wonderful creative soul, so I could've guessed that her wedding makeup was going to be fun to do but I loved how she encouraged me to use the brightest colours I have. I got out my Sugarpill Cosmetics palette and her eyes lit up!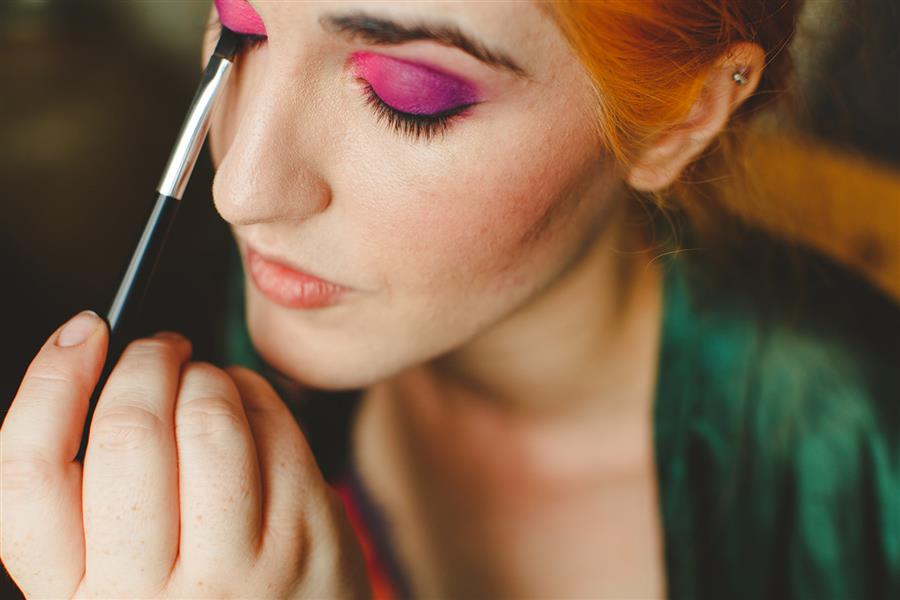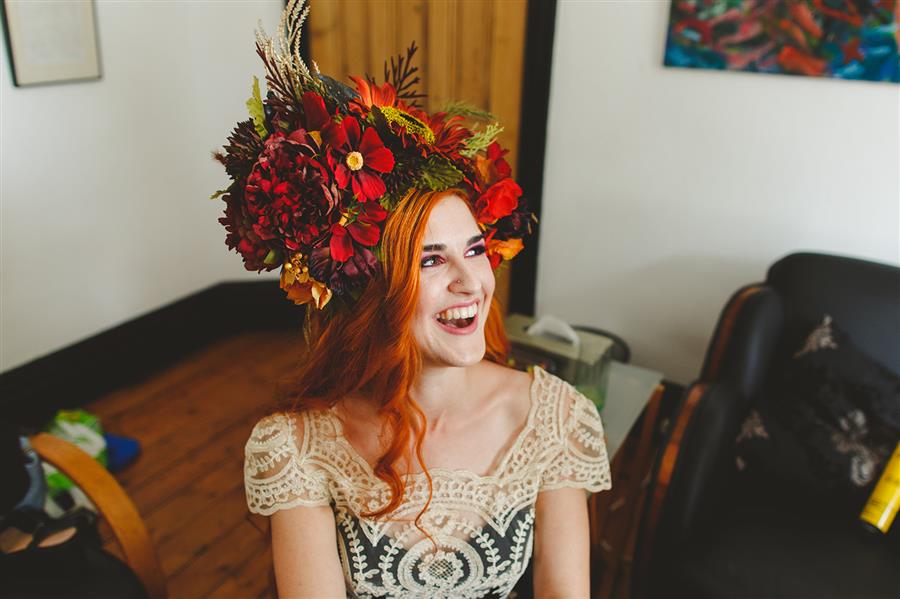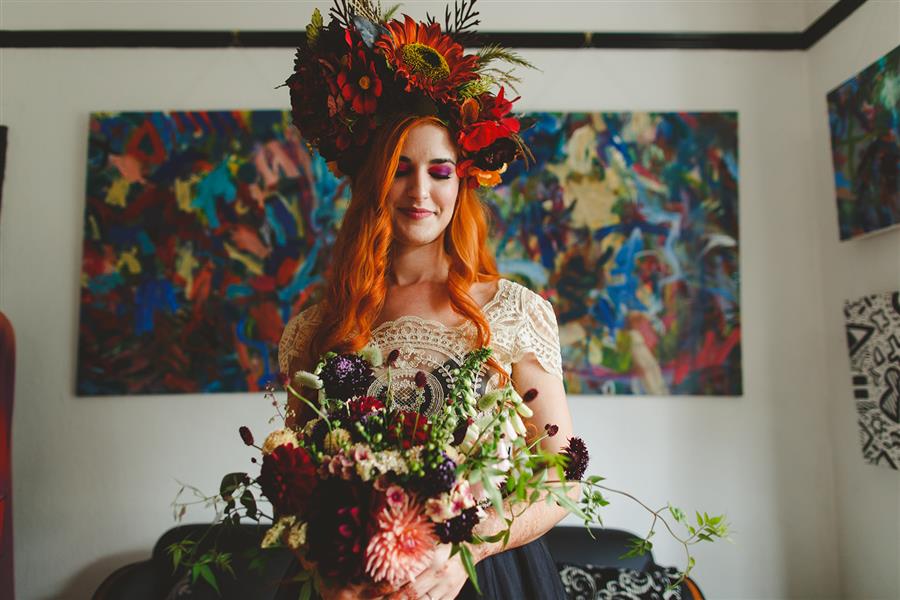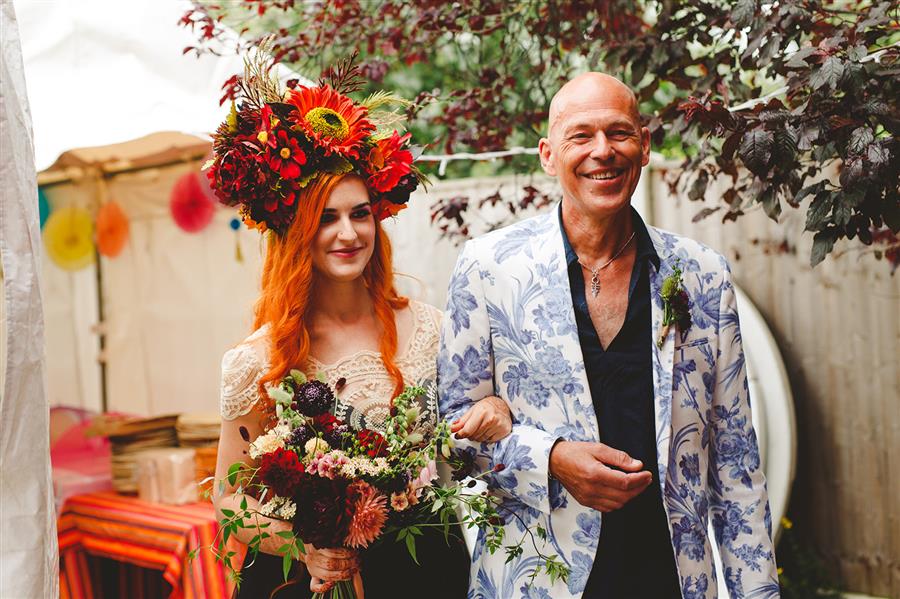 It was great to be working with Sarah from Rock N Roller Hair again too (who also worked on Lilith's wedding) and I was pretty overjoyed to see Camera Hannah was going to be in charge of the camera-wielding. They are in my recommended suppliers as I love working with them both so much! Here are some more of the beautiful photos Hannah took of the day.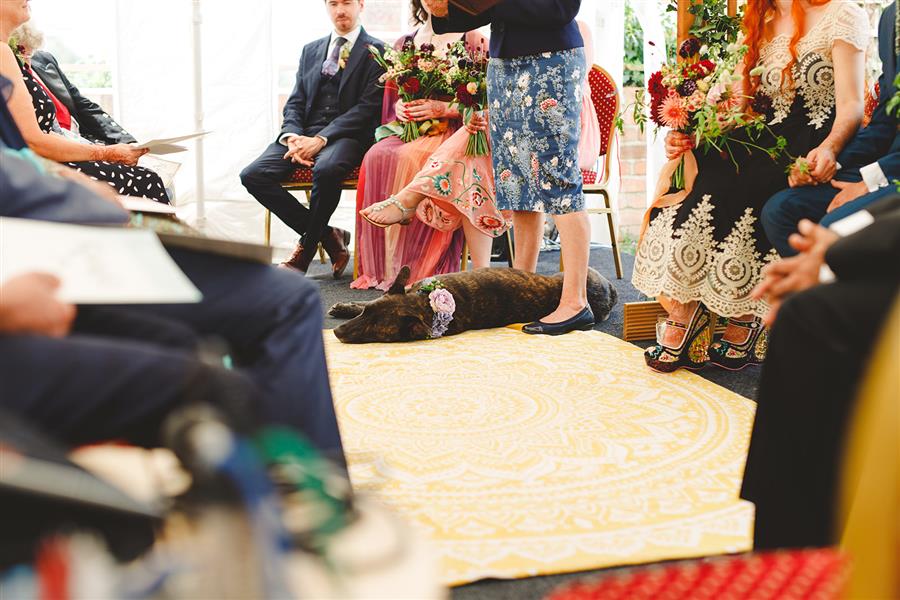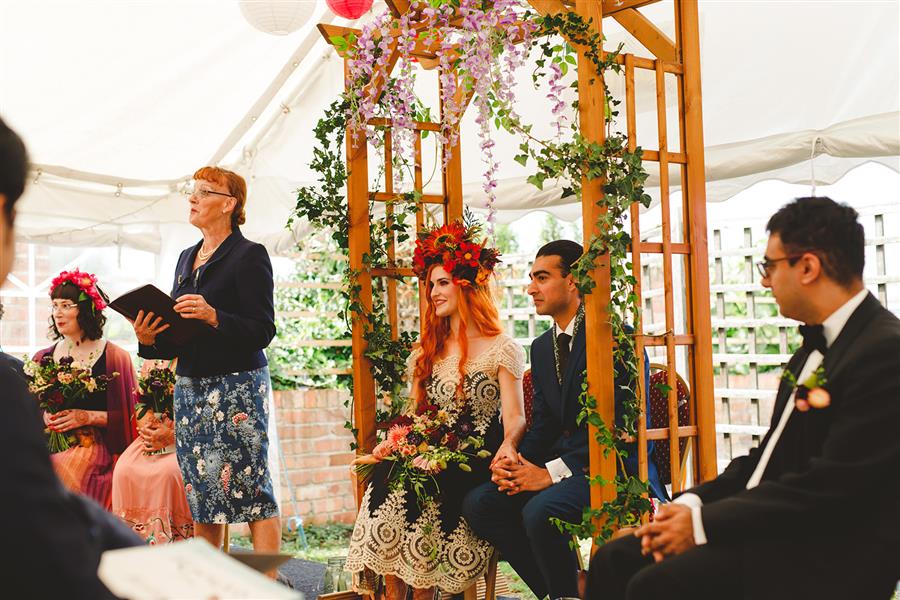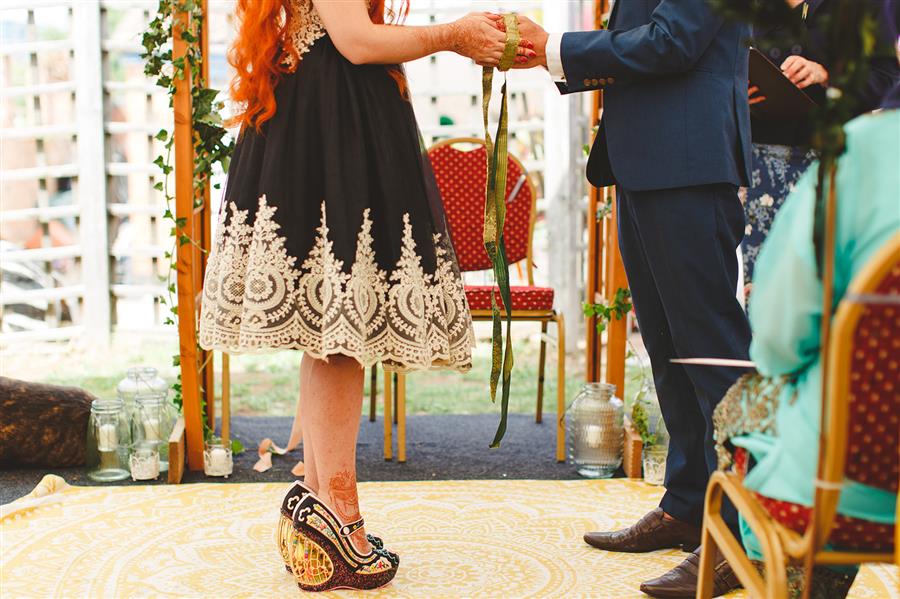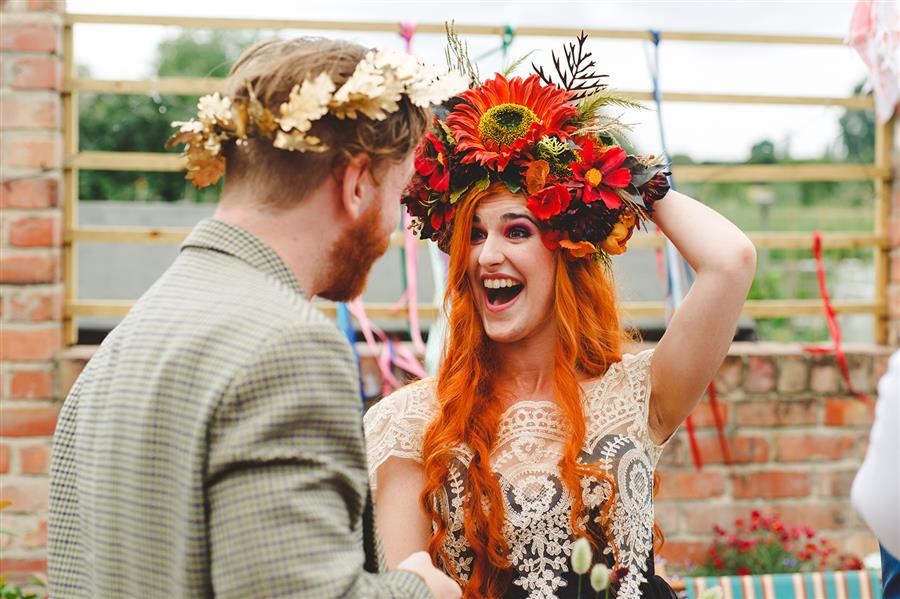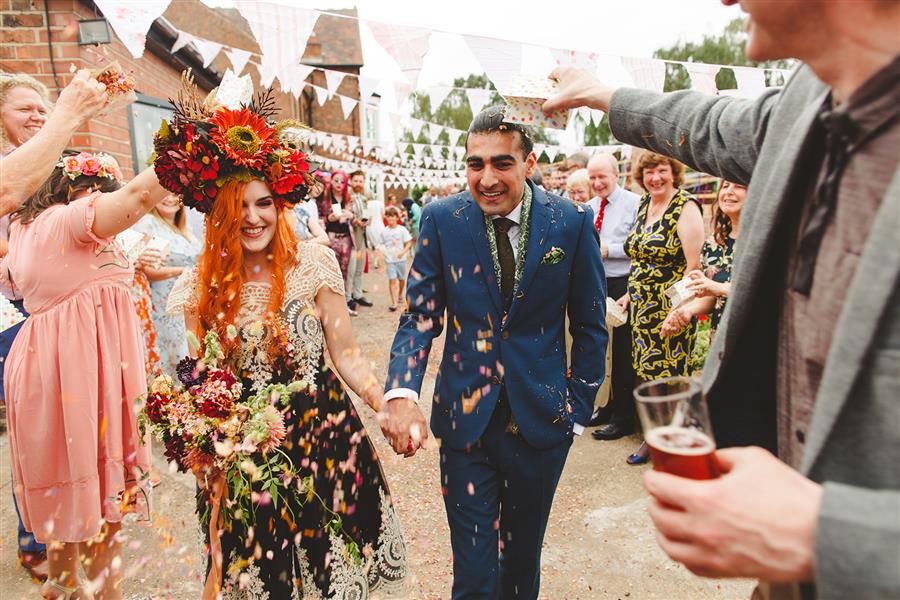 "I knew as soon as I was engaged that I had to have the amazing Sali do my wedding makeup! I first met her when she worked with my sister for her wedding and I was so impressed. Sali is the friendliest person you'll meet, as someone who's very self-conscious (especially about my face) Sali made me feel so comfortable and positive."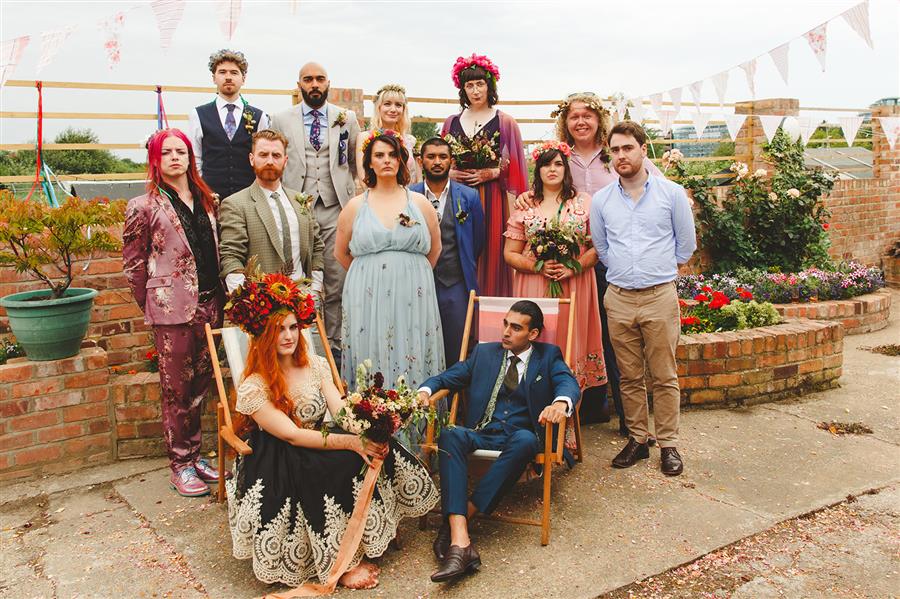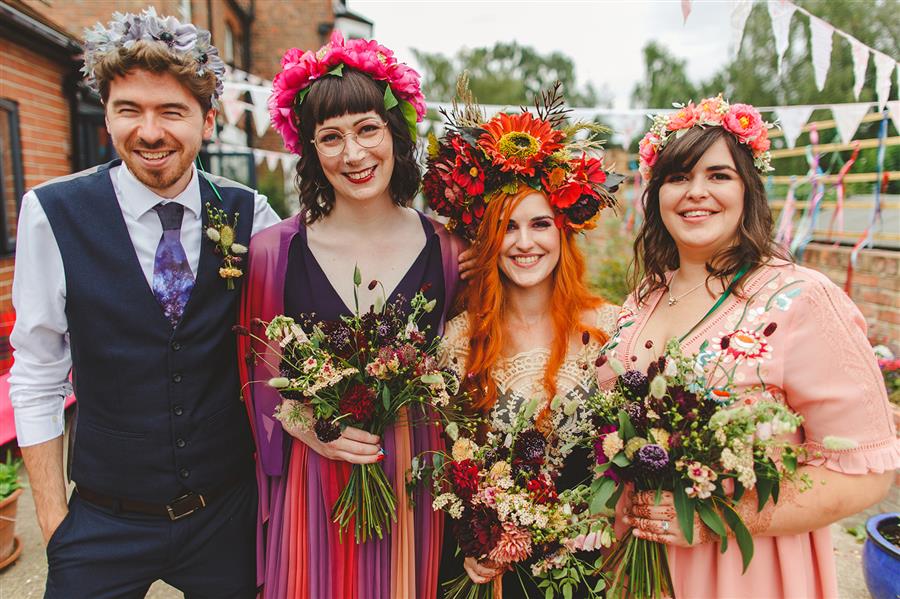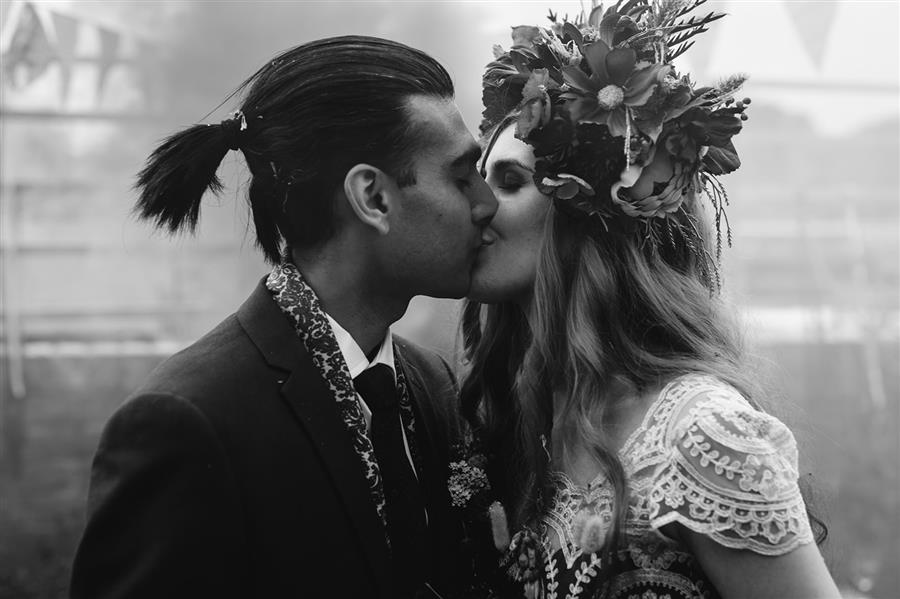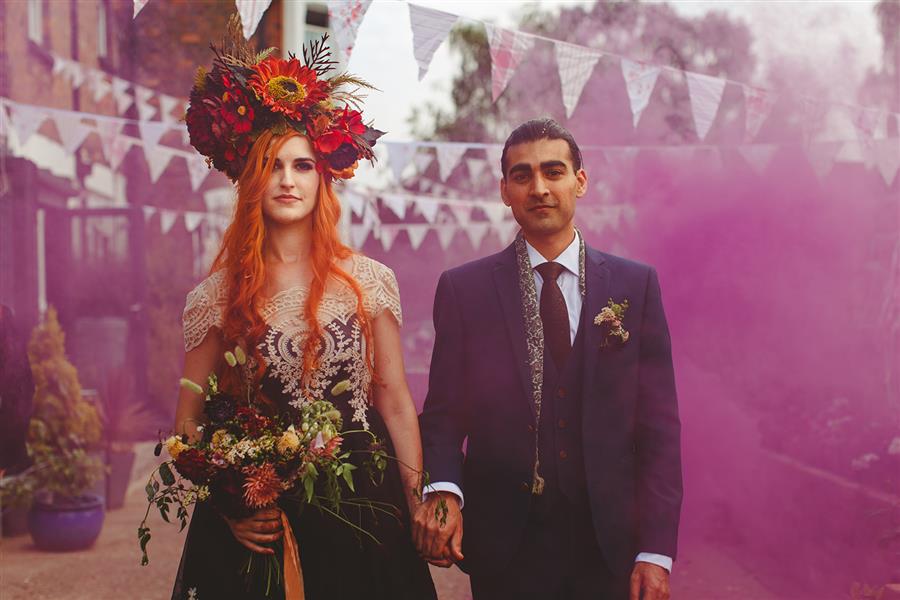 ""She was very approachable and open to any ideas or changes I wanted, checking at every stage of the trial that I was happy with how things looked and being clear about what options there were. On the day itself, she arrived super promptly and was once again so lovely and friendly. It was like having a friend do your makeup!"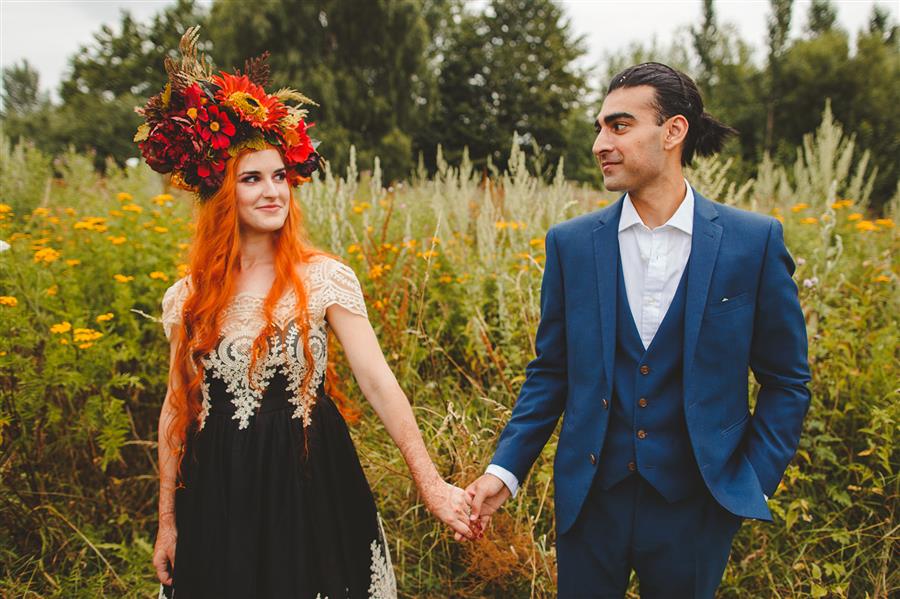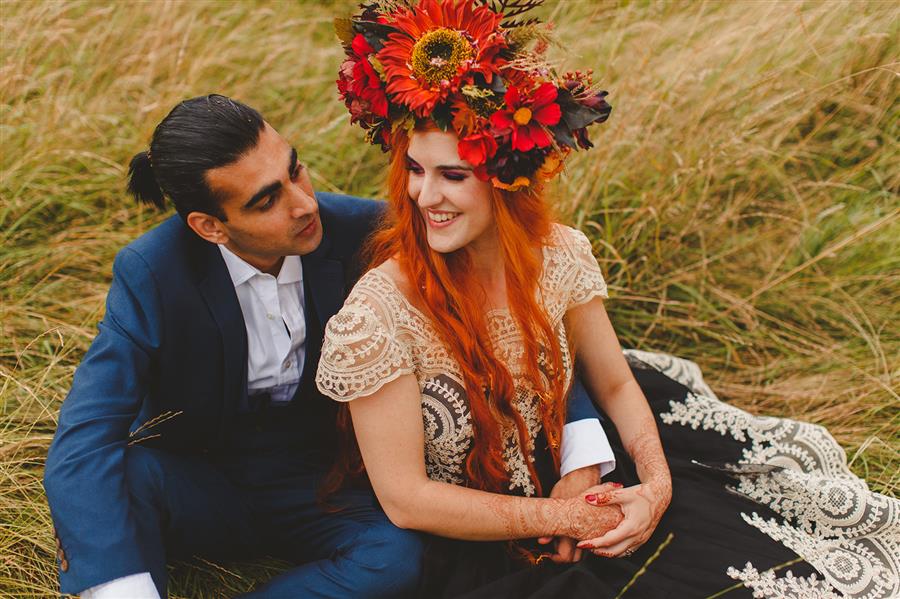 Hannah and Kamran's wonderful day was also featured in Rock n Roll Bride magazine!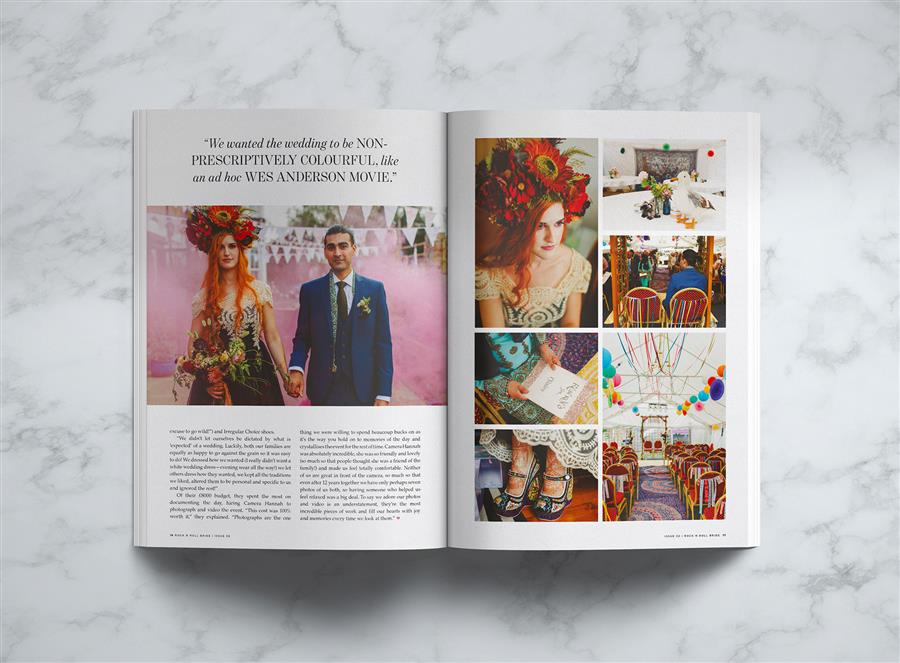 Photographer: Camera Hannah
Wedding dress: Chotronette
Hair: RocknRoller Hair
Shoes: Irregular Choice
Hairwear: CcMillineryCreations
Flowers: Wysall Flower Farm
Are you planning your wedding? Get in touch to enquire about your date. My 2022 books are open, and I have availability for late 2020 and throughout 2021. Email me here.
Tags:
Rock n Roll Bride
,
Illamasqua
,
eyeshadow palette
,
bridal make-up
,
wedding makeup
,
make-up artist
,
wedding makeup review
,
cruelty free
,
Sugarpill Cosmetics
,
eyeshadow
,
client review
,
freelance makeup artist
,
Camera Hannah
Leave a Comment