Archive
Recent Posts
Categories
My eyebrows and me; part two
I posted this blog back in September 2016 about my eyebrows and me. The appointment with the salon I had booked my eyebrows with didn't go ahead, and it did knock my confidence a bit; my eyebrows are really important to me, and not having had any for 10+ years it was really disappointing to be treated so badly. But it didn't deter me in finally getting them done, it just took me 6 months to find time where I could get them done!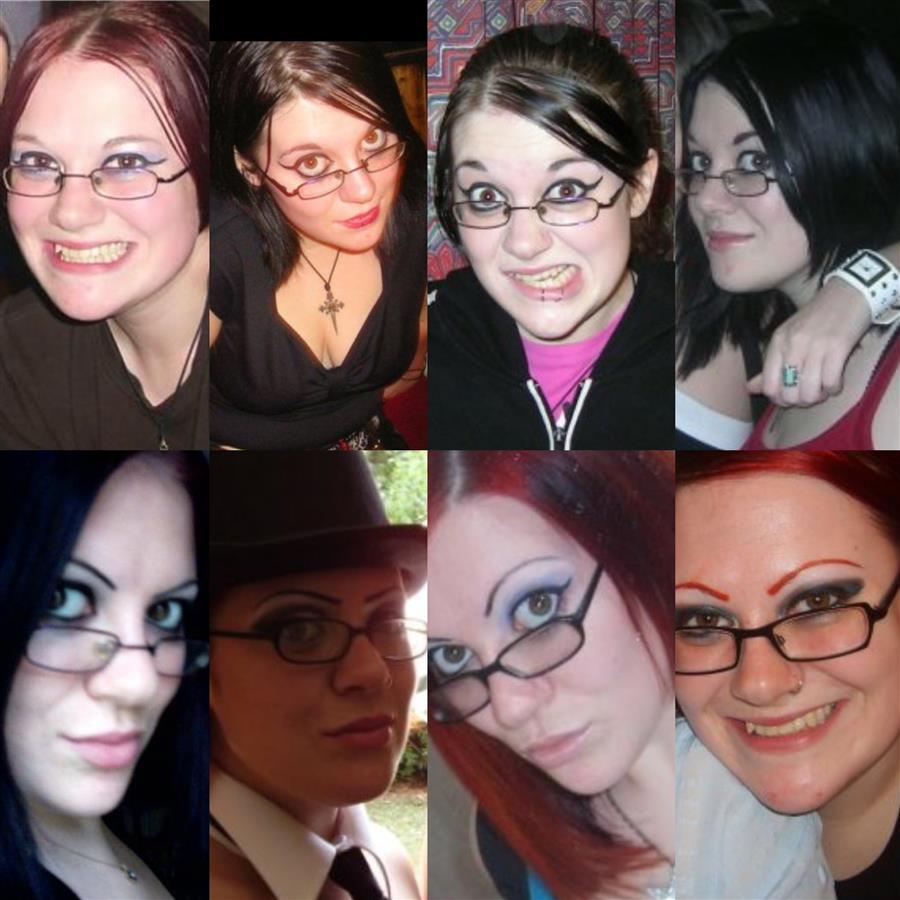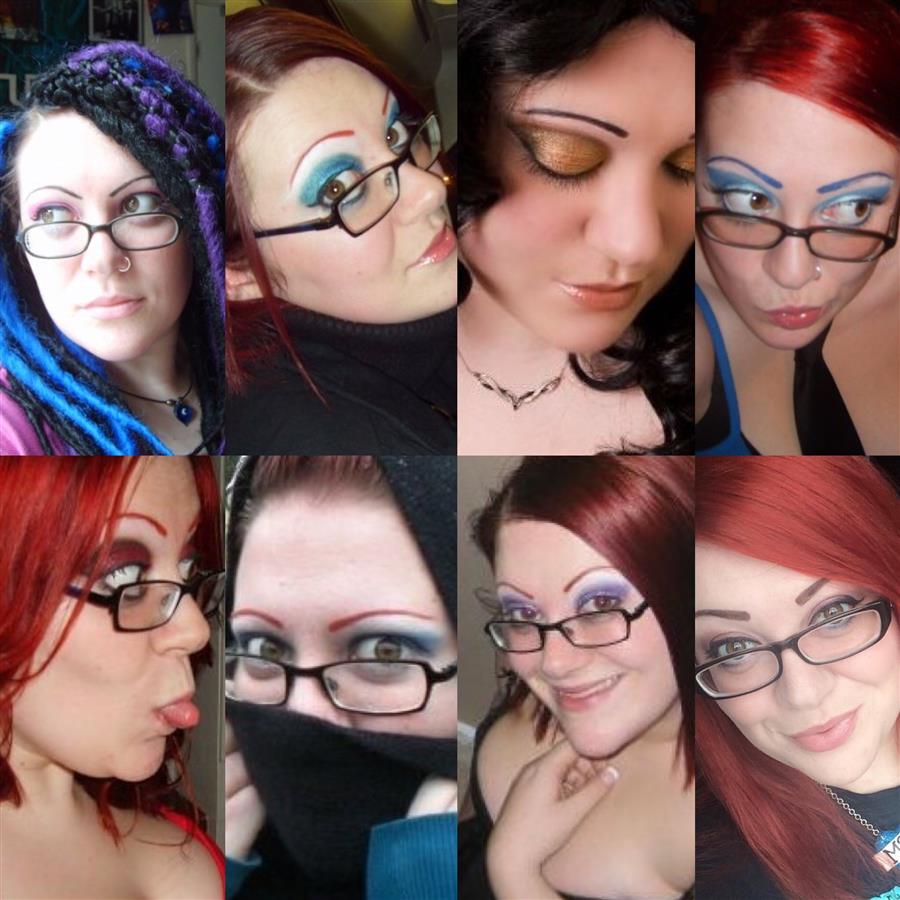 I remember posting that blog on my Facebook page and Charmaine commenting about them and giving me some seriously excellent advice on how to make sure I get the right shape for my face. Her advice was genuinely friendly to make sure I got the best service I could despite being booked to go elsewhere for my tattoo appointment. Basically, she was a top bird for giving two hoots about me when she really didn't need to. It was down to that friendly advice and kind personality that I decided to message Charmaine about her doing my eyebrows for me when I next found opportunity.
I'll leave the images do the talking, but there are some progress photos of the bottom to show the healing process. I'm due my 4 week top up soon, which I absolutely can't wait for now - they've faded quite a bit, which is to be expected but the shape is brilliant and I've been able to pencil over them a little now the flaking/scabbing has stopped. It's so much easier each morning than drawing them on from scratch!
Images before and after by Charmaine at her studio in Bodycraft, Nottingham - fresh brows, aren't they amazing?!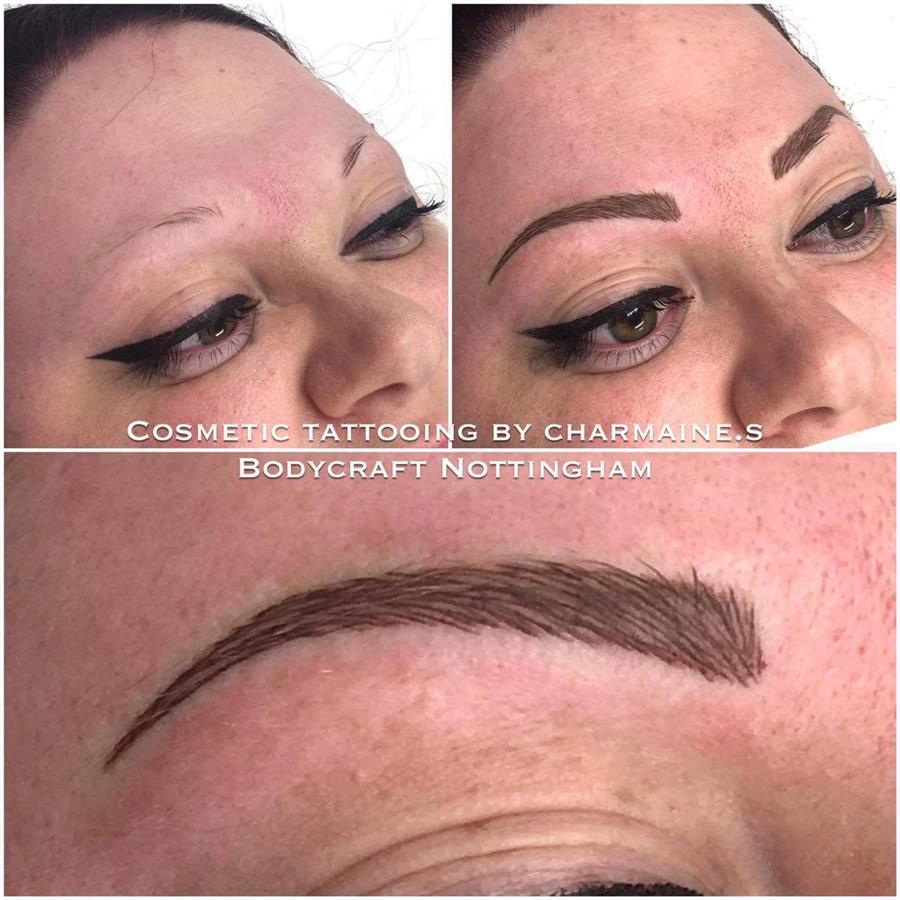 Drawing up my brows - the longest bit of the appointment! Tattooing them only took about 20/25 minutes.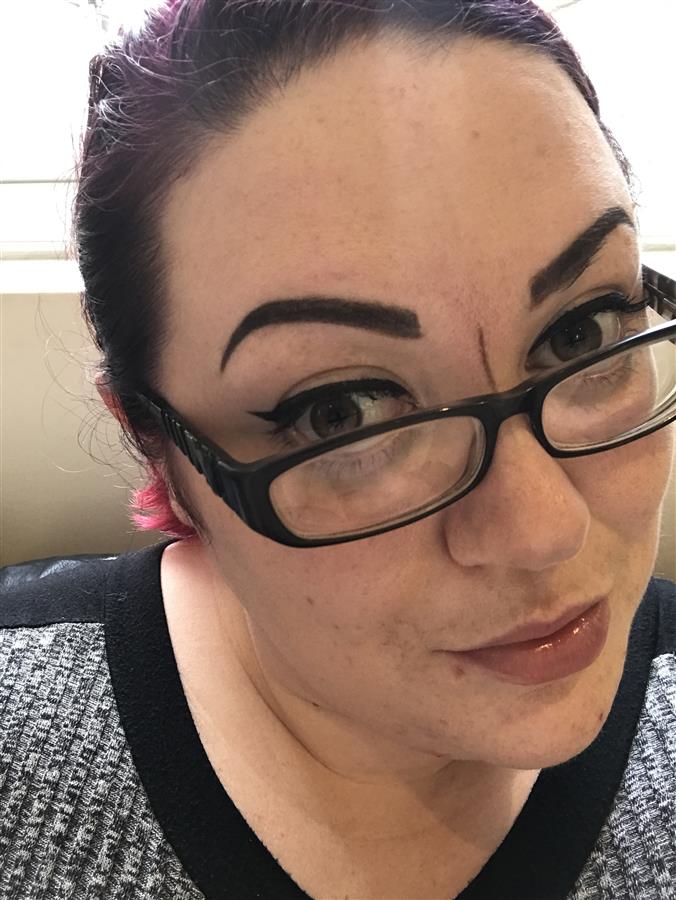 I'll update you all when I've had the top-up appointment, and leave you with the review I left Charmaine on her Facebook page as it says everything I want to <3 Pretty Pigment semi-permanent make-up by Charmaine.s. Bodycraft
EDIT 2020: She's no longer based at Bodycraft Nottingham, but is still based in Nottingham!
"Charmaine did my eyebrows on Monday this week after I bit the bullet about getting them done. I'd been let down previously by a salon, but speaking with Charmaine and reading reviews from previous clients I felt in safe hands. I've hardly any eyebrows left due to a medical condition and have drawn them on for nearly 15 years.
She was professional, friendly, honest and caring - she clearly loves what she does, and she does it very well. The pain was pretty much none existent; aside from feeling your eyeball vibrate every now and then and some slight pressure in your brow bone, that's as uncomfortable as it gets! I've loved waking up each day this week with eyebrows, and now that the scabs are coming away I can't wait for my top up! Thank you Charmaine <3"
Leave a Comment