Archive
Recent Posts
Categories
Five must have products for a tenner or under
Someone asked me at a make-up lesson recently what my favourite budget product was. In my make-up kit, I have got a whole range of products and brands and I'll always try to find a high street version of a premium brand. Not always easy but I do try! However, here's 5 products that are all £10.00 or under that I wholly recommend you get for your kit.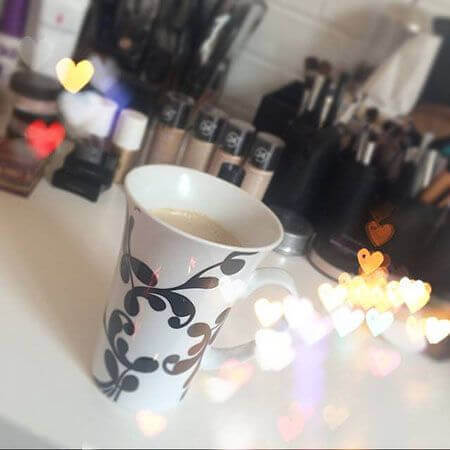 Real Techniques Expert Face Brush - £9.99 (Often a few quid cheaper on Amazon)
The Expert Face Brush is a godsend. I have a fair few of them in my kit and swear by them. Use them to blend foundation, concealer, highlighter, contour, blusher - everything! The brush is super soft, using 100% cruelty-free synthetic bristles. It'll blend liquid foundation beautifully and not leave any streaky marks if you buff the product in. Apply the product with a foundation brush first, and this will work the rest of the magic.
NYX Professional Makeup Dark Circle Concealer (£6.50)
I've got this in a few shades now, but I personally use Fair at home. Don't be alarmed by the colour of it though; as it's slightly peachy, it'll cover the dark circles better. I use a brush to get the product from the tub (somewhat difficult to just get your finger in there and also, germs!) and then use either the Expert Face Brush or a clean fingertip to pat and dab the product into place. Less really is more.
Nivea Soft moisturiser (£2.45)
I seemingly ended up with lots of Nivea skincare sets at Christmas, and so have been using them all up. I'm really taken with the Nivea Soft moisturiser. It's not the right product for my face as I have quite oily skin and doesn't have SPF, but I've used it pretty much everywhere else; it sinks in really well, doesn't leave you greasy and a little goes a long way. It's only a couple of quid for a tube too. I've got one at the side of my bed and in my handbag; great on my hands when I'm cleaning brushes all the time, and for rubbing into my feet at the end of a long day. Not cruelty-free though, I'm afraid; they don't test on animals, but they do sell in China :(
Soap and Glory One Heck of a Blott (£10.00, but often on buy 3 for 2)
Not the best primer I've ever used, but for a tenner this product is boss. It helps your skin if you tend to get shiny, and evens out your skin tone helping remove any redness. It's not to be used like polyfiller but it does certainly help your pores.
Soap and Glory 2-in-1 Brow Sculpting Crayon and Setting Gel (£10.00, but often on buy 3 for 2)
It's seriously easy to sculpt and fill in your brows with this product, as the applicator and crayon are already angled and then there's the little brow brush on the other end with gel to groom your brows. Use the flat of the crayon to fill in your brows and then use the thinner edge to sculpt the shape. You don't need the gel really but if you've some longer brows that are a bit wayward, this stuff just helps keep them in place.
Tags:
skincare
,
Soap & Glory
,
Products
,
advice
,
in my kit
,
moisturise
,
eyebrows
,
cruelty free
,
NYX cosmetics
,
ethical
,
dry skin
Leave a Comment