Archive
Recent Posts
Categories
2016 - that's a wrap!
I can remember starting this blog in late 2015 and writing up my review of the year and wondering how I was ever going to get to write a blog each week - well I've done it! I've managed 51 blogs in 52 weeks which is astounding for me; and there's more to come! I did a list back in August 2016 of everything I've done this year, so I've managed to add on the other months to compile the below list. Are you ready?!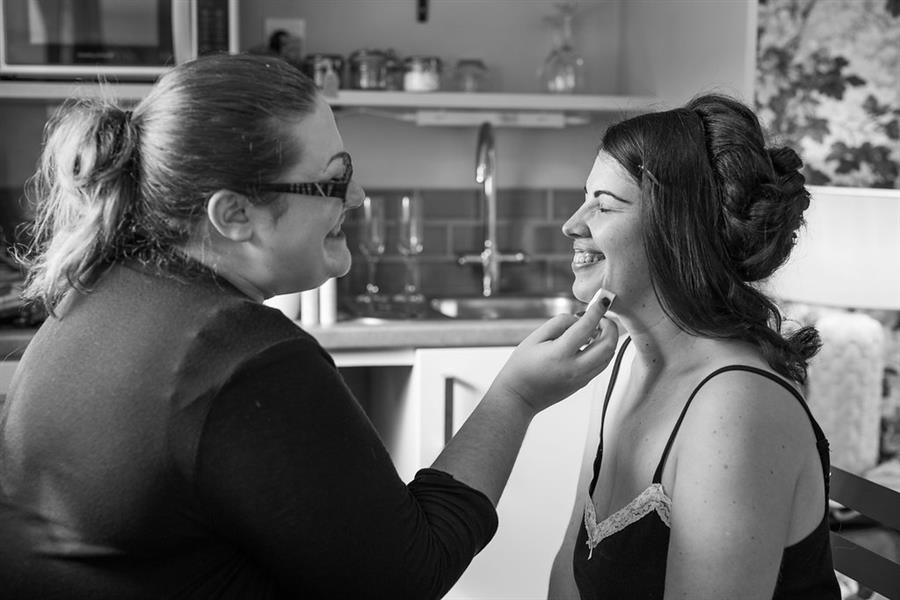 In the last 365 days, I have,

- taught 40 one-to-one make-up lessons,
- done 37 makeovers,
- 26 weddings,
- 19 photoshoots,
- ran 8 business consultancy meetings,
- had four business meetings,
- set up a new business,
- achieved a merit in Digital Marketing diploma,
- achieved a distinction in Blogging & Content Marketing diploma,
- achieved a distinction in Social Media Marketing diploma,
- did an intern day,
- won a £1000.00 voucher to spend on my hair,
- completed two interviews,
- passed my driving theory test,
- failed two driving tests,
- passed one driving test,
- bought a car,
- ran social media campaigns for 6 businesses,
- attended a Google Seminar,
- taught at a WI meeting,
- attended & spoke at CHAMS,
- interviewed for BBC Radio Nottingham & for NTU on behalf of BODY,
- visited York,
- holidayed in Ibiza twice,
- holidayed in Malta,
- celebrated my 30th birthday,
- been on 3 Spa Days,
- completed CBT therapy,
- did a Logiclock experience evening,
- volunteered weekly for BODY,
- seen Ross Noble, Machine Head, Nathan Caton, Reginald D Hunter, Gary Delaney, Russell Howard, Prof. Brian Cox, Bear Grylls, Yellowcard, Limp Bizkit, KoRn,
- went to Download,
- went to Wales to see my parents,
- went to the Royal Albert Hall to see the Champions Tennis
- fed a squirrel,
- and been on a catamaran.

Whilst also working 28.5 hours a week at my desk job and managing my own business. Not bad eh?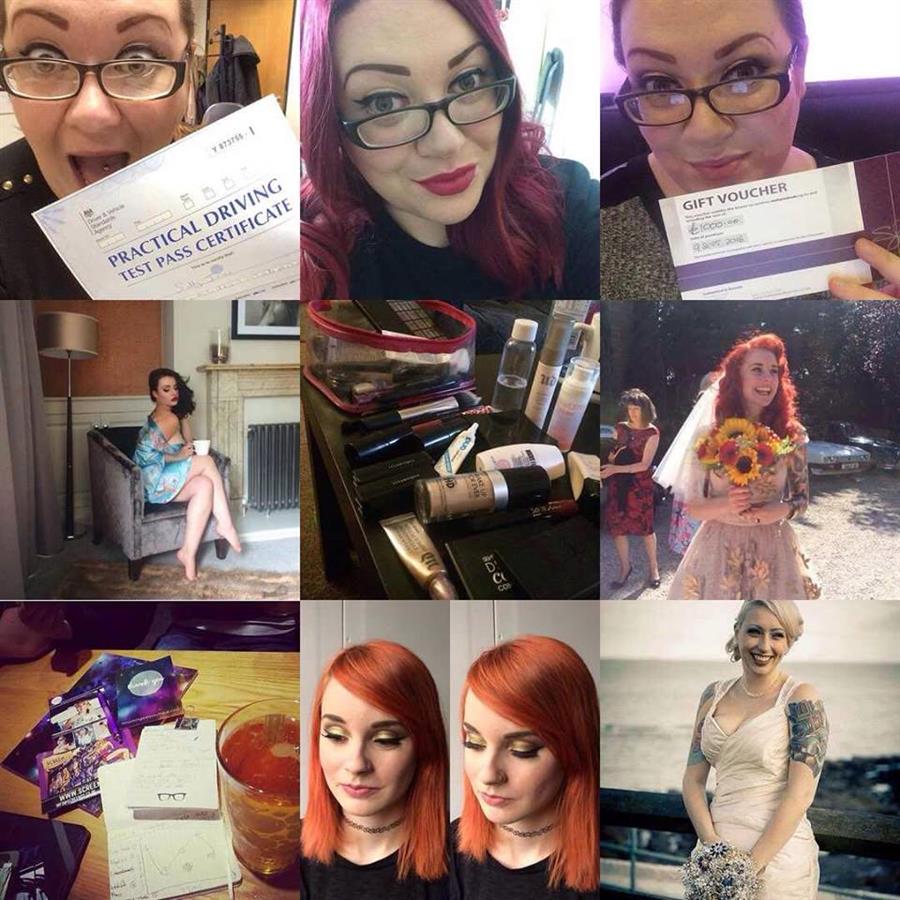 So, a quick summary of my top personal and professional moments; difficult for both as there's been so many, and I think personally and professionally it's been my best year ever.

Ms Moo.
1 - I've done more make-up lessons this year than 2014 and 2015 COMBINED. Last year I'd done more than any other year and this year I've blown that number out of the park. Lots of vouchers were purchases as Christmas gifts too so I look forward to meeting lots of new clients in 2017!
2 - Beautiful weddings! I've done more than ever, AGAIN. I've worked with brilliant photographers, more lovely hairstylists than I can shake a curling iron at and got to witness the incredible smiles from happy clients when they look in the mirror. Thank you for having me along for your ride on the most special day of your year/life <3
3 - Exclusive magazine cover! Getting to be on the front cover of a Nottinghamshire magazine and for me to showcase my work was amazing.

Sali.
1 - I've made myself go on holiday. Three of them! I figure if I'm working so hard I'm going to book flights when I can, and then go away. Why not, eh? Flights already booked to go to Malta at the end of January, and plans for Berlin in July for Niall's 30th birthday.
2 - Embracing change; learning to drive, getting my diplomas, and then starting work as a social media manager. It's been hard work, I won't lie but I love doing it; I love getting results for people, I love stats, I love helping people get the best out of themselves and driving their business forward. My monthly groups to help out a group of local businesswomen have been so brilliant, and I'm looking to expand on that in the coming year. My 2017 is looking to be special and can't wait to get stuck in with what I've already started in 2016.
3 - Niall. Honestly, never met anyone as like me as he is. And yet we're completely different too. I'm lucky that I get to spend every day with my best friend. Thank you for making me the happiest I've ever been. <3
Happy New Year everyone!
Leave a Comment