Archive
Recent Posts
Categories
Make-up Lessons - Christmas offer!
So I know it's a bit early to talk about Christmas but the time has come, and I'm feeling festive already! Maybe it's the Christmas adverts on TV or mince pies in the shops or the fact that Baileys in on offer EVERYWHERE! Either way, I'm feeling jolly and in the festive spirit (okay, maybe that IS the Baileys...!) so from NOW until CHRISTMAS EVE at 11.59pm, my 1-2-1 make-up lessons are going to be reduced from £65.00 to £50.00!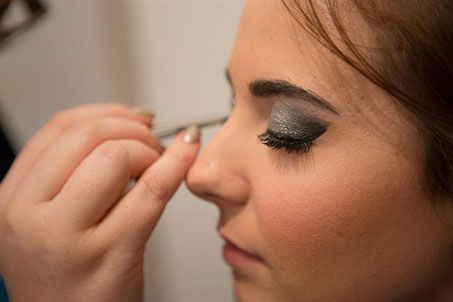 You'll get a 2-hour make-up lesson with me, going through your make-up bag (the good, the bad and the ugly!) and then guiding you through what you want to learn more about.
Want on-point eyeliner flicks? Cheekbones for days? Brow power? The sultriest smoky eye? Or, maybe just make-up 101 – giving your face an all-over overhaul with tips to refine your application skills and product recommendations. Read more about what to expect from a make-up lesson here.
I'll keep a note of everything we discuss (skincare advice and products) and you'll get a detailed email with links to products we've discussed for you to refer back to when you need to.
Rediscover confidence of your youth; you are NOT too old to wear make-up, but as we age our faces change and we need to adapt our make-up look for that.
Alternatively, you could purchase a voucher for a younger person who you think needs some gentle guidance in backing away from the orange-faced foundation look, or the spider-legged mascara look.
These vouchers will be valid until 1 May 2017. There will be weekday and weekend appointment times available! Payments made are not refundable. To book a 1-2-1 lesson for a specific date, just email me.
If you just can't wait to get started, here's a make-up tip blog RIGHT HERE!
NB: I'm more than happy to do 1-2-1 tuition lessons and makeovers for transgender and transvestite clients too, and offer both discreet service and friendly advice.
You can read about Amber's make-up lesson review here.
Leave a Comment