Archive
Recent Posts
Categories
Wedding Make Up Interview with: Hayley
Hayley and Stu got married in August 2022, having delayed their wedding from 2020 due to the pandemic. They married at the lovely Swancar Farm, but she got ready with her wedding party at home in Wollaton. Hayley first contacted me back in 2018 so it was really lovely to finally get her ready for her big day!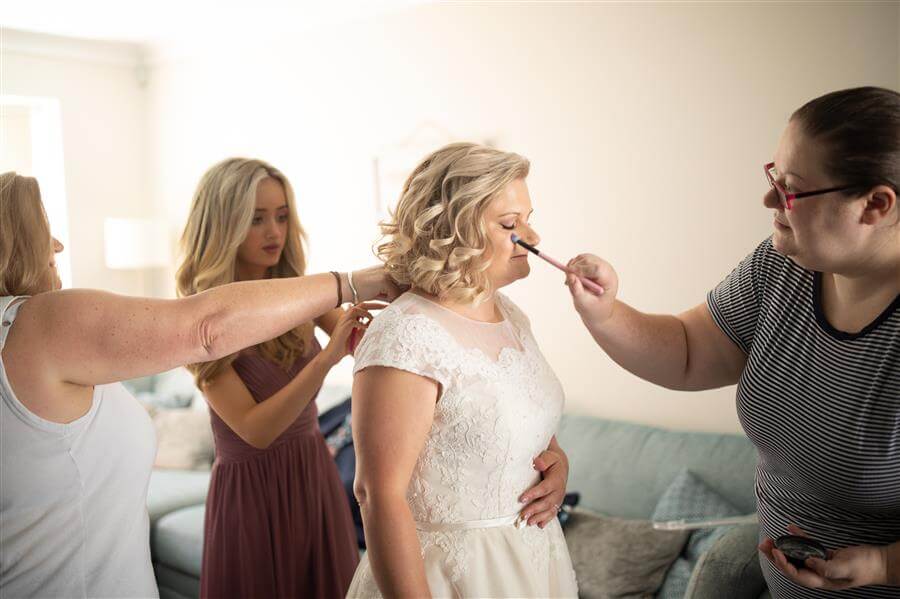 When did you get engaged, and when did you get married? How long did it take to plan your wedding?
Engaged May 2017, booked the wedding immediately. Was due to get married in August 2020 but postponed to 2022 due to Covid.


What suppliers did you book first? Feel free to sing their praises!
Can't remember! Think it may have been either the cake maker or the photographer
How did you find me to book me? e.g. Google, social media, recommendation etc.
Social media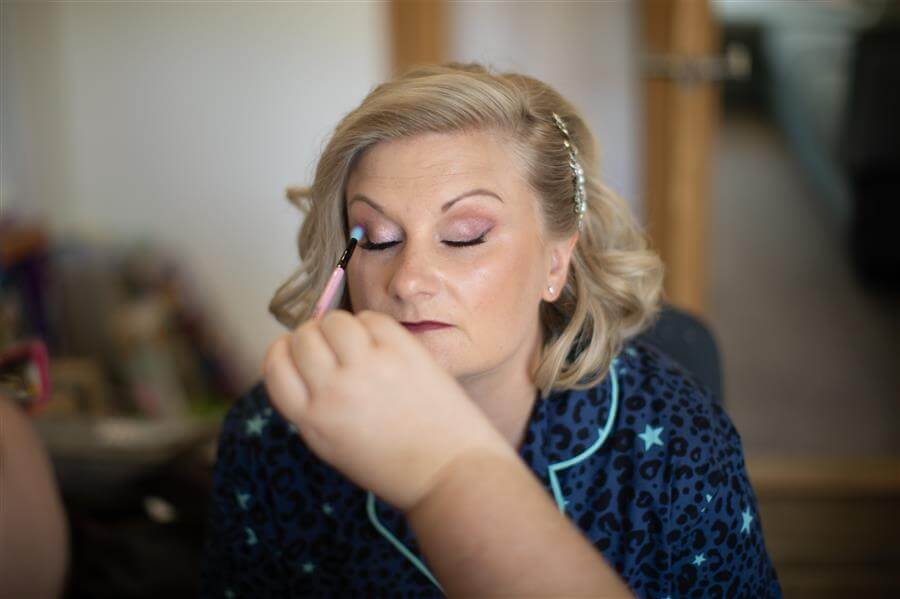 Why did you book me? Did you consider doing your own makeup?
You looked down to earth and lovely which is exactly what I wanted!
How did you find your trial makeup appointment with me?
I was nervous! But I can be shy. But you made me feel very at ease
Would you have changed anything about your wedding makeup?
Any advice for someone else getting married?
Don't just go for the obvious! Look around and enjoy the planning it's all part of the celebrations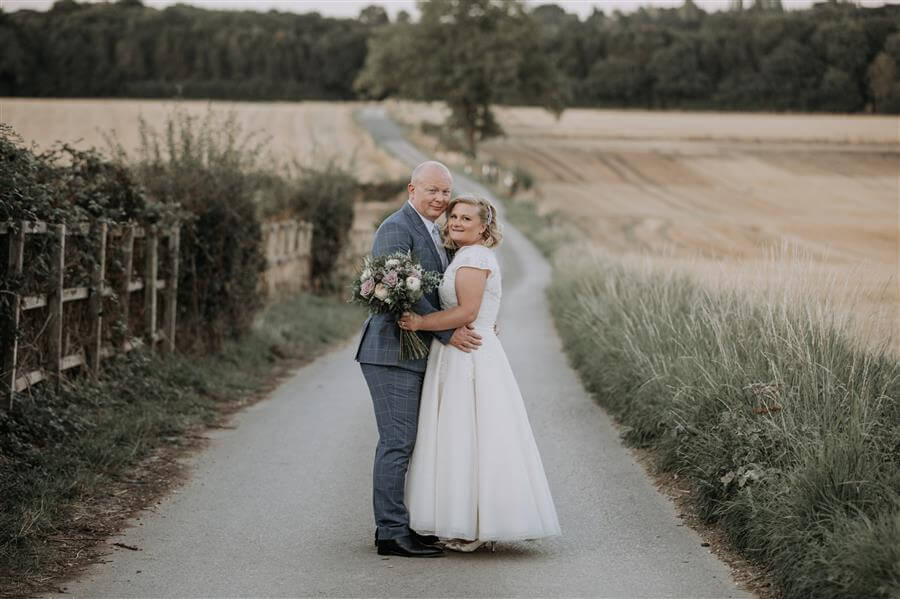 "I booked Sali for my bridal make up for my wedding in August 2022. Sali was fabulous from start to finish. I felt very much at ease and she consulted with me upon every aspect. Sali put me at ease during my make up trial and used colours and shades I was comfortable with. I still looked like me once finished - but a more sparkly me! I would definitely recommend Sali to all bride to be's!!"
Venue: Swancar Farm
Photographer: Rebecca Dawe
Dress: The Wedding Room
Hair: Maxine Grant
Tags:
brides to be
,
bridal make-up
,
wedding makeup review
,
makeup artist
,
flawless make up
,
vintage makeup
,
behind the scenes
,
client review
,
freelance makeup artist
,
Swancar Farm
,
Nottinghamshire wedding
,
Summer Wedding
,
Nottingham Wedding Make Up Artist
,
interview
,
COVID
,
Award Winning Make Up Artist
,
cruelty-free makeup
,
Swancar Farm Country House
,
2022 wedding
,
Wedding Make Up Interview With
,
more than a makeup artist
,
COVID wedding
,
pin up wedding makeup
Leave a Comment