Archive
Recent Posts
Categories
Five Things You Don't Know About Me
Getting to know me! I know that I have been around a long flippin' time in the make-up world, but I figured I'd let you into some bits and pieces about me!
I made my mum cry when I was Goldilocks in my nursery play and didn't tell her. I didn't know, I was only about 3! I've always loved singing since being in school, and won a competition at my first secondary school when I was in year 7. I sang Sosban Fach at the top of my lungs and won out of all the girls who entered the competition! I was also in the school choir, and when I moved school at the start of year 9, I spent every waking moment in the school's music and drama department. One year our school put on a performance of Vlad The Bad with all 80's music, celebrity characters, and music to match. I was in the chorus of the production and had a solo singing YMCA by The Village People. I was the only soloist in the production who didn't need a mic for the performance in the 500 seat theatre.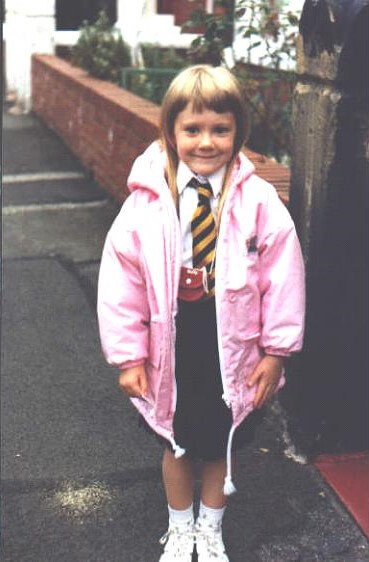 (of course I was Goldilocks, look at that hair!)
I have a scar inside my upper lip from where I was playing a tennis game at school, and my mate decided to try to play doubles with me without me knowing she was there and hit me right in the gob with her tennis racket. My first reaction was to ask people if I still had all my teeth while I was spitting blood everywhere, making people feel sick! Thankfully I did have all my teeth, and didn't need any stitches. I don't remember the tennis score, haha! I love Wimbledon too, and will always take two weeks off over Wimbledon to watch it. It's always on over my birthday and I first went on my 16th birthday in 2002.
I went to Coventry University for one year, to studio Music Performance and Professional Practice. I studented far too hard though and failed the first year, so I had to resit the year or leave. I left Coventry and university and moved back to Wrexham for about 9 months before moving to Nottingham in March 2006. And the rest is history... so they say! I don't have any degree in makeup or application, 90% of my skills come through the near 16 year experience I have!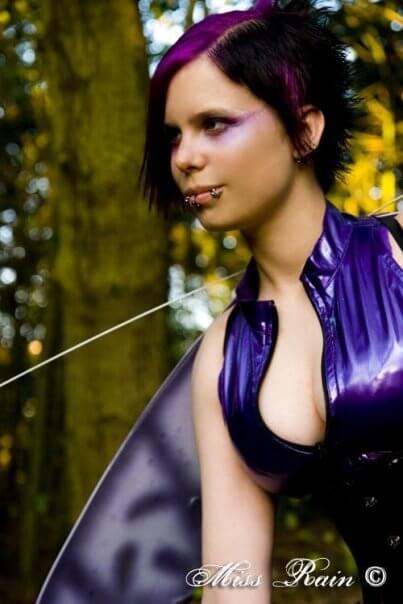 (Some of the first makeup work I ever did, on Monkey by Miss Rain)
I learnt to drive when I was suffering with anxiety the most! I was signed off work from my desk job when things got really bad and I had a big bout of depression. I'd been avoiding going on public transport for a long time anyway as that made me even more anxious, and I was spending a lot of money getting taxis to/from work when I was there, and then getting cabs going shopping, or going to see friends. When I was at this really low point, I signed up to have driving lessons and set myself a goal of learning to drive and having my own car by the end of the year. I didn't pass until my third attempt in October 2016. Since then I've still only been on public transport once when I had to get the tram having crashed my car! I'm no longer on anxiety medication and I do feel it's a lot more under control now. I'm so pleased I learnt to drive when I did and that I pushed myself to do that.
I first asked to drop to four days a week in my desk job back in 2009 so that I could have a day off to do make-up work. It took me until September 2017 to leave and become fully self-employed, but I never looked back. I set up a couple of other businesses to support me in going full time in makeup, having my Etsy store MooDoodlesUK and doing social media for other small businesses.
So that's a little about me and my life leading to now! Anything shocked or surprised you? As always, if you've ever got any questions, I'm an open book. Especially regarding anything about mental health or body positivity.
Leave a Comment