Archive
Recent Posts
Categories
Interview: Martin Cheung
Martin Cheung is an East Midlands based wedding photographer. He loves big smiles, laughing with his couples, and generally making everyone feel comfortable, happy, and chilled out. It's truly the best recipe for a wedding morning, which is why he's one of my recommended suppliers.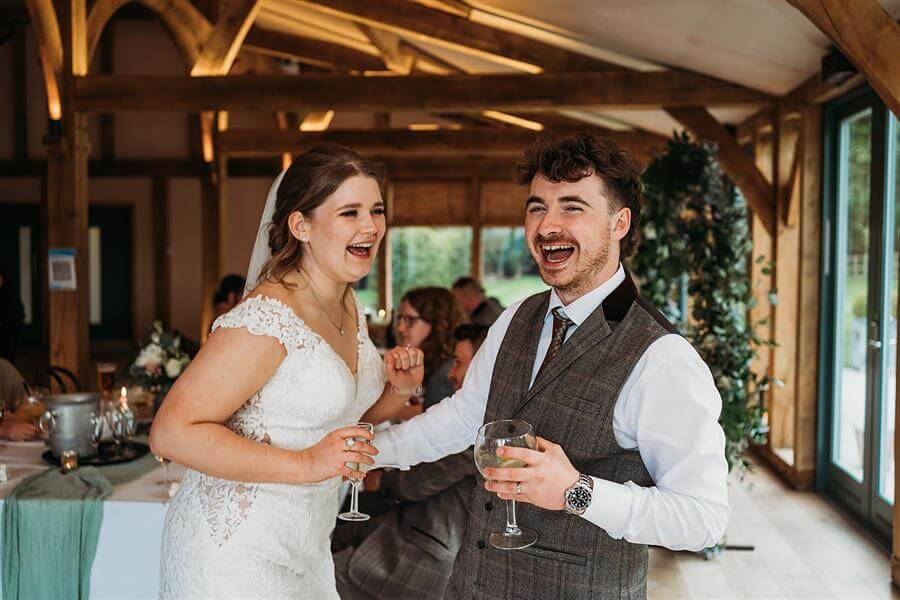 How're things with you? Tell me what's happening in your world.
Things are great. Busy busy with it being August but after last year it feels very calm. I'm busy shooting weddings but still (just about) managing to spend some quality time with Daiga, my better half! We haven't fallen out over the past few weddings either so think we've finally found a system that works!


How did you get into wedding photography, and photography in general?
It's quite a clichéd story really. Daiga & I went to a friends wedding where we didn't really know anyone else but the couple. So I took random snaps with my camera since I was frankly a bit bored. The official photographer took three months and the threat of small claims court to deliver the images and they weren't great. Our friend told us she actually preferred the snaps I took. So on the drive home I had this brainwave that if I learned more about photography. I could just do a few weddings a year with the aim of just paying for a nice family holiday each year! It was literally like a light bulb moment! I will always remember it.
Ten years and several hundred weddings later…..here I am!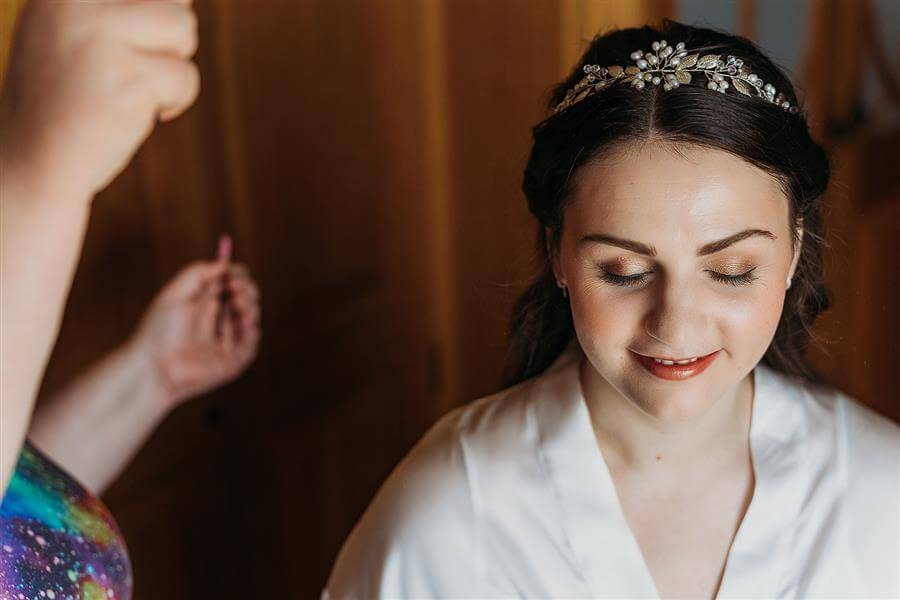 I did one of my first ever weddings with you just as the pandemic restrictions were starting to lift! What did you look forward to the most in getting back to work, post-pandemic?
You have a good memory! For me weddings had become my escape from the grind of my corporate day job. I'd spent years juggling both and even though the weddings were bringing in enough money to support us full time, I was always cautious of cutting the cord. Thankfully the day job saved us during the pandemic but at the same time it made me realise how bored I was of the corporate world and how much I truly enjoyed photographing weddings. So for me the thing I was looking forward to the most was doing work I enjoyed.


What, if anything, have you done differently or have seen done differently since then?
After the chaos of 2022, I place a lot more emphasis on having a good work-life balance. At the end of 2022, it was like Daiga & I just came out of our studies and met each other! We had to spend time reconnecting and it really made me think that whilst I love the work, I love my wife more. So now we are careful to make sure we spend time together and plan little adventures/getaways.


The industry has changed a lot in the ten+ years I've been in business. What do you lament, and what are you pleased has changed? Oooh this is a tough one. I miss the good old days where you'd just plop a photo on Facebook and it'd get seen by thousands and you'd get enquiries just like that! Nowadays social media takes so much time with all the reels and hashtagging and collaborators and TikTok dancing! It's become a constant grind and a monster that needs feeding.

What am I pleased has changed? Registrars seem friendlier now! When I started out, they very much treated photographers as the 'enemy' and tolerated us. That outdated approach has mostly changed with most being really easy to work with nowadays. Now if only we can just get them to talk to vicars…….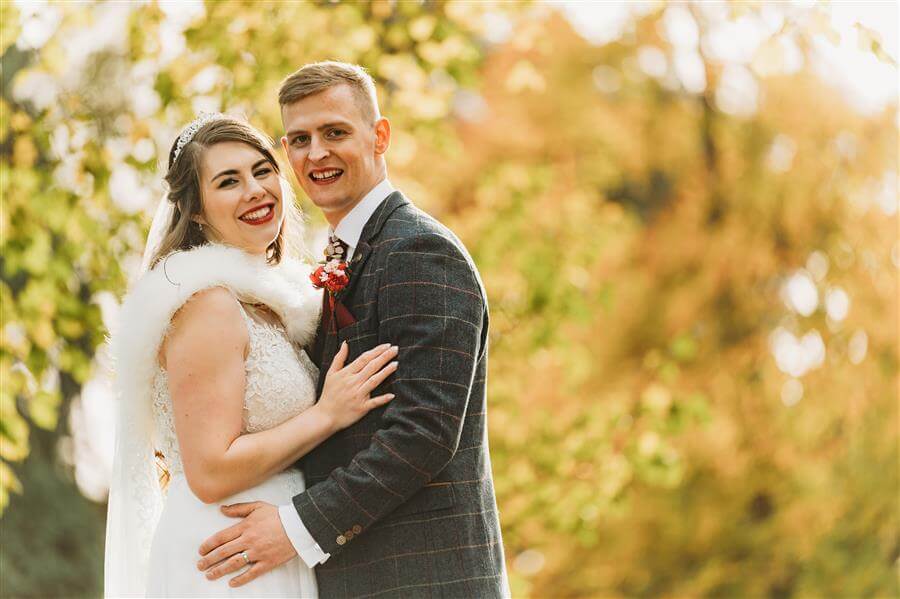 Tell me about a wedding supplier that you love working with or that I need to know about (sing the praises of someone!)
Oooh another really tough one. I guess I can't say my wife as that sounds like a cop out! Or you as that would seem like I'm creeping! So I guess it would have to be Claire & Katie who used to work at the Nottinghamshire but now are at different venues. They saw something in me very early on and happily recommended me to their customers even though I brought chaos with me! And the same to the team at Hazel Gap who have also been very supportive of Daiga & I. Without all their trust, support (and pizza), I wouldn't be where I am today!

What's the best piece of feedback you've ever had about your work?
I can't think of any individual piece of feedback that stands out. I'm just happy when people leave me a nice review at the end.

Could you pick one thing people should have at their wedding?
A videographer. I know that sounds like I'm trying to plug my wife's services but we were married before we got into the industry and I didn't book a videographer because I was tight. We could afford it….I just didn't want to spend the money. And we both regret it deeply now. Some of the people who were there are no longer with us and I'd pay anything now to see/hear them again!

What advice would you give to someone planning a wedding?
Plan some wiggle room into everything you've got planned. And give yourselves time to breathe and enjoy the day. One of the biggest mistakes I see are couples who plan everything to precision and haven't thought about the practicalities. Or that guests will not be ready/waiting do to whats needed. They'll faff, disappear and be generally just chattering away. Everything takes longer than you think!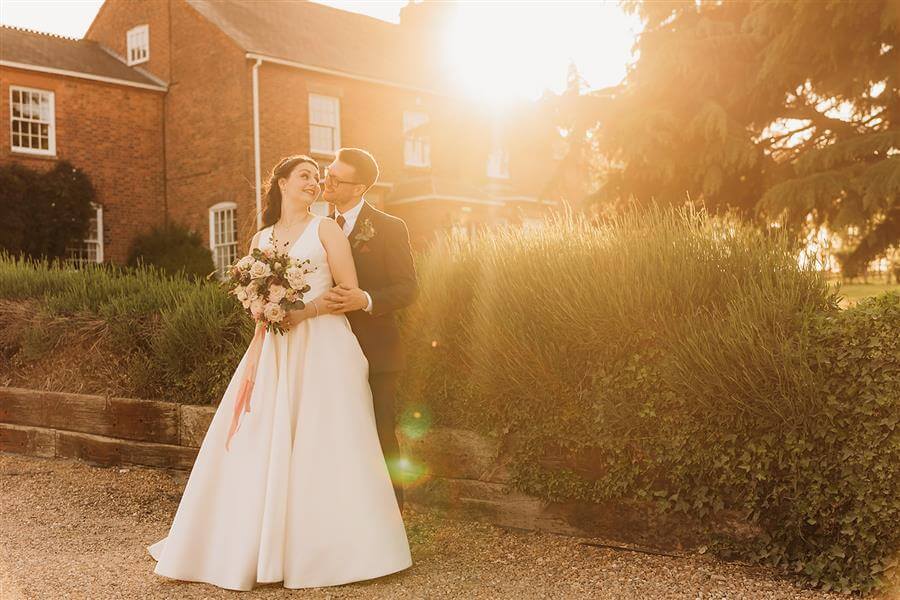 Any embarrassing moments at/before a wedding?
Too many to mention! I once lost a wedding ring at church. That was perhaps the worst moment of my career and the main reason I don't take ring photos anymore unless asked and even then I don't take the rings out of the box anymore. That was a horrible butt clenching moment I wouldn't wish on my worst enemy! (Thankfully we did find it!)

Anything wedding/business related that you wished you had done differently?
Not really. I guess I was too cheap for too long since I didn't really appreciate what was the right pricing for my work. But guess everyone would say similar in the industry.

What is your favourite makeup, skincare, or haircare product? (I ask this to everyone, whatever gender, so please put something that you think is awesome and why!) – Charlotte Tilbury Pillow Talk lipstick. (I actually have no idea….it's just something that seems like a defecto standard at make up cos I always hear the ladies talking about it!)
Tags:
wedding suppliers
,
wedding morning
,
make-up artist
,
award-winning
,
Nottinghamshire wedding
,
Summer Wedding
,
Autumn Wedding
,
Spring Wedding
,
2021 Wedding
,
photographer
,
Nottingham Photographer
,
interview
,
recommended supplier
,
Hazel Gap Barn
,
Swancar Farm Country House
,
2023 wedding
,
wedding advice
,
COVID wedding
Leave a Comment