Archive
Recent Posts
Categories
Wedding Make Up Interview with: Kirsten
Kirsten and Chris had their festival themed wedding in September 2021 at the wonderful Sherwood Glade. Getting ready at home in Sherwood with her besties and brood, she then drove herself to the wedding at Arnot Hill in her open top car. What a rockstar!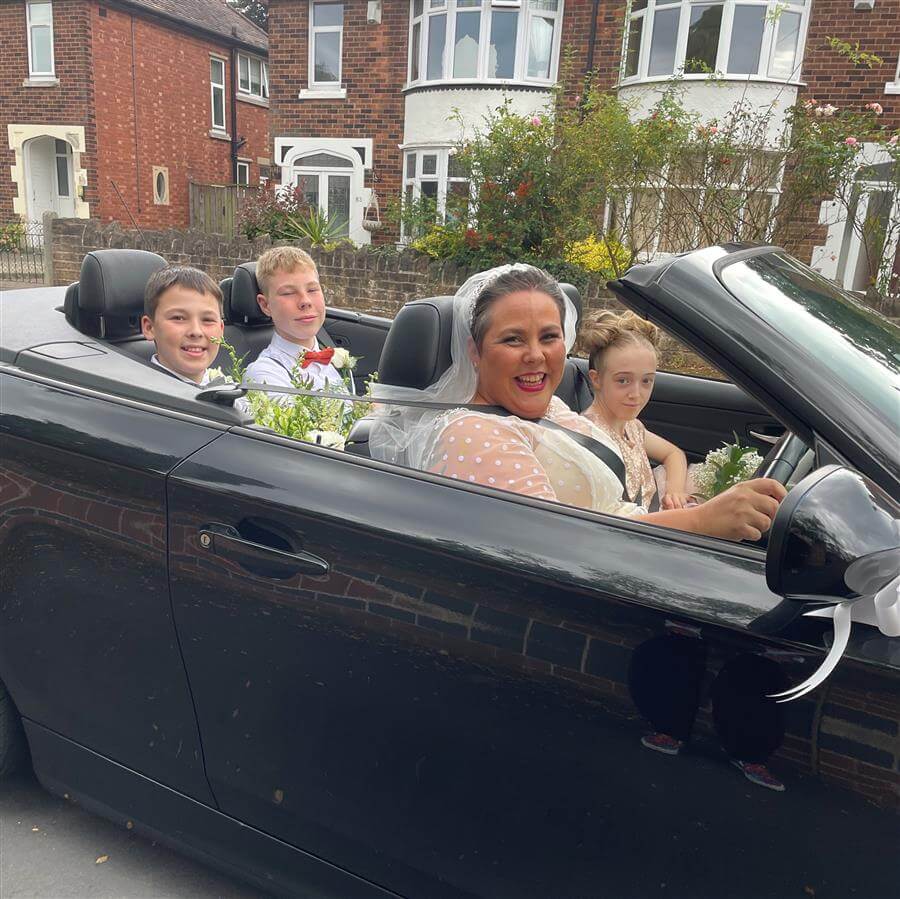 When did you get engaged, and when did you get married? How long did it take to plan your wedding?
Engaged Oct 2019. Married Sept 2021. Planned that way as we had two other big family/friend weddings in 2020 - which were then cancelled!!


What suppliers did you book first? Feel free to sing their praises!
Venue first. Then I think you were pretty soon after, then bar! Soon followed by food vans - Little Pizza Box, Newfield Dairy Ice Cream, and Tom & Simon's fish chips. Then my dress by Frock.
How did you find me to book me? e.g. Google, social media, recommendation etc.
Think you may have been on a list a saw from Frock
Why did you book me? Did you consider doing your own makeup?
I hadn't initially thought of getting make up done but decided I need a pro job!! I liked all that I saw and read about you.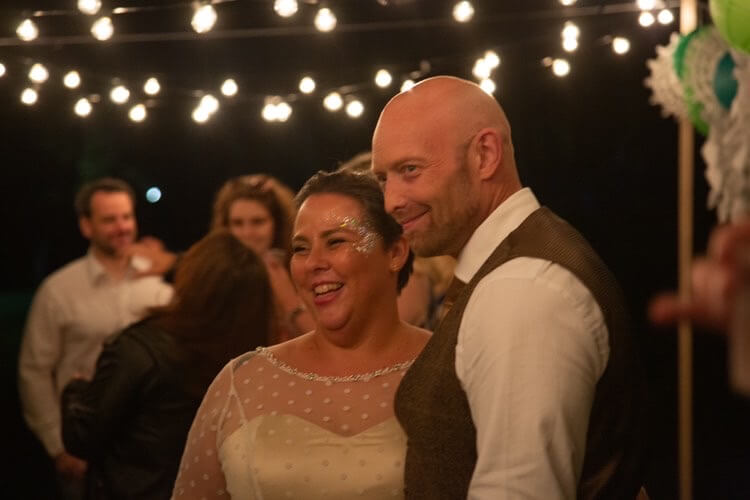 How did you find your trial makeup appointment with me?
Loved it!!! A lovely morning of calm, you made me look amazing and I really enjoyed your company
Would you have changed anything about your wedding makeup?
Any advice for someone else getting married?
To book you!! Do what you as a couple want. Don't do something because you think you have to. We had very informal reception, festival style, face painter, food vans, no formal seating, no sides and that was just what we wanted and everyone loved it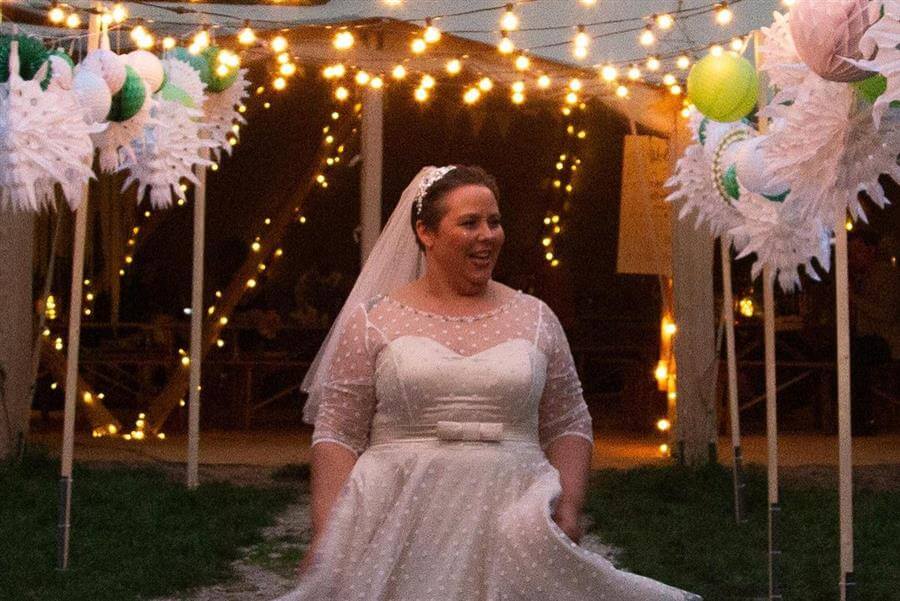 "From the minute I met Ms Moo I felt totally at ease. I went for a trial and was stressed and came out feeling calm looking amazing. I knew then I'd be in amazing hands on my wedding day. Sali is calm and cheeky and a veritable magician! I've never felt so beautiful. Everyone commented on how amazing I looked. I don't wear much make up normally but the look was natural and I still looked like me. I would recommend Sali to anyone. She is ultra inclusive and has such a lovely warm heart. Thank you for making me feel beautiful"
Photographer: Emma Ford Photography
Venue: Sherwood Glade
Dress: Frock
Tags:
bridal make-up
,
make-up artist
,
wedding makeup review
,
vintage makeup
,
behind the scenes
,
polka dots
,
Nottinghamshire wedding
,
Summer Wedding
,
2021 Wedding
,
Award Winning Make Up Artist
,
2021
,
Wedding Make Up Interview With
,
more than a makeup artist
,
COVID wedding
,
festival wedding
,
Frock
Leave a Comment