Archive
Recent Posts
Categories
Interview: Moira Borg
Moira has been working as a hairstylist for over 15 years, but specialised in bridal hairstyling for around half of that time. It's always a joy to work with Moira on a wedding morning, knowing what a calming prescence she has and cheeky sense of humour like me.
As she's a recommended supplier of mine, I wanted to interview her so you know more about her!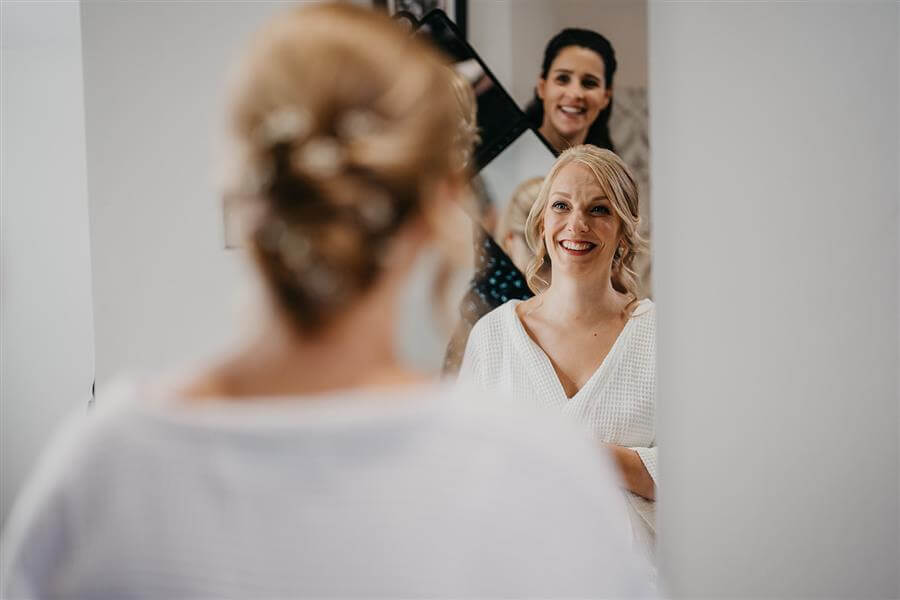 How're things with you? Tell me what's happening in your world!

I'm doing well thanks, life is happening right now, being a mum of two, building our home and keeping up with my bridal hair work. It's a lot but it's all good.
How did you get into wedding hairstyling, and hairdressing in general?


I have been in the industry for about 20years. I wrote a blog how I got into the industry so you can read all about it
here
.
What have you looked forward to the most in getting back to work, post-pandemic?


I just looked forward to being comfortable in the space around me, to be able to give a hug to the bride and wish her the best on her wedding day.
What, if anything, have you done differently or have seen done differently?


I don't believe I've done anything differently, but I think I'm just more aware of my surroundings and have even more respect for the people in the room with me.
The industry has changed a lot in the ten+ years I've been in business, and I'm sure it has for you too. What do you lament, and what are you pleased has changed?


Oh wow, I don't know, sometimes I'm not sure which has changed if it's me or the business itself. I think the most thing I am pleased about is the fact that our profession is recognised and more desirable than it used to be.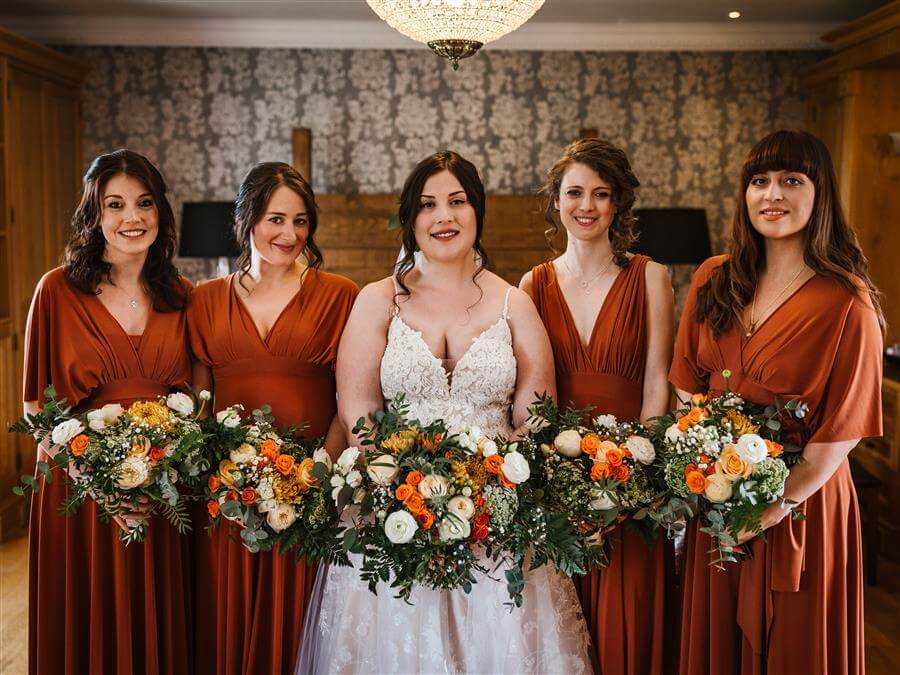 Tell me about a wedding supplier that you can't wait to see again or that I need to know about (sing the praises of someone!)


Apart from yourself who I know I'll be seeing again very soon, I would say Sophie from Big Day Blooms. A lovely florist!
What was the best thing to come out of lockdown for you or your business?


For me personally was that I got to spend time with my newborn and it forced me to stop work as I normally do not know how to take the time normally. P.S. I'm loving the positive questions.
What's the best piece of feedback you've ever had about your work?


I think the one I've received a few times and always appreciated it is when past brides say that I've listened to their request and delivered on them.
Could you pick one thing people should have at their wedding?


A photographer, capturing the day and freezing those precious moments in time are priceless.
What advice would you give to someone planning a wedding?


Take a breath, delegate, and remember on the day only you will know if something has actually gone wrong so just forget about out it and continue to enjoy your day.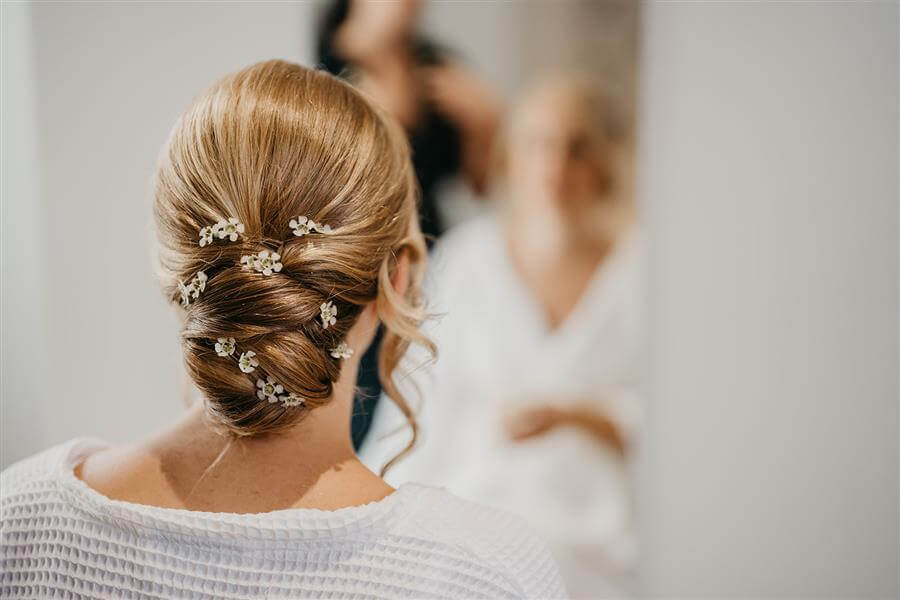 Any embarrassing moments at/before a wedding?


Oh, there has probably been so many that I've erased them from my memory. One I've done a couple times is confuse the sister for the bride as it had been as few months from meeting her at the trial.
Anything wedding/business related that you wished you had done differently?


I think I would stick to having done it the way I have, mistakes and all as I've learnt and grown each time.
What is your favourite makeup, skincare, or haircare product? Doesn't have to be pro kit, just something you think is awesome!

I love Schwartzkopf Osis hair products they are my absolute favourite.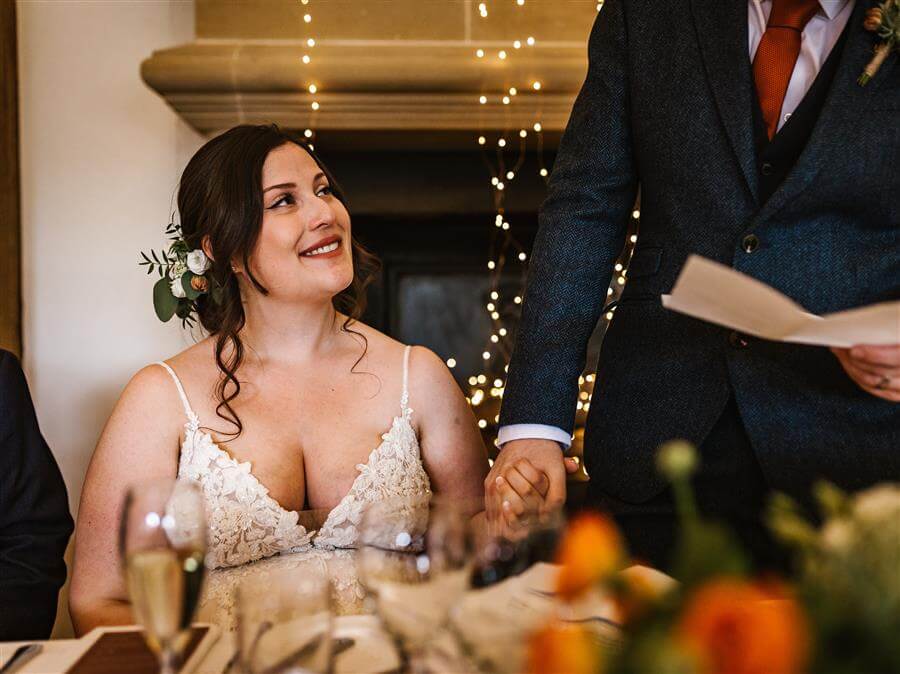 Tags:
wedding suppliers
,
brides to be
,
hairstylist
,
bridal hair
,
wedding hair
,
bridesmaids
,
wedding morning
,
behind the scenes
,
self-employed
,
Ed Godden Photography
,
Swancar Farm
,
Nottinghamshire wedding
,
Summer Wedding
,
Nottingham Photographer
,
interview
,
recommended supplier
,
Award Winning Make Up Artist
,
cruelty-free makeup
,
Swancar Farm Country House
,
2022 wedding
,
COVID wedding
,
Moira Borg Hairstylist
,
Pheasantry Brewery
Leave a Comment