Archive
Recent Posts
Categories
Interview: Kickass Gatherings
You might recognise Louise on my blog, as she's been featured a couple of times now - both as a bride and on my International Women's Day blog this year! This time she's here in her professional capacity as a a professional Humanist celebrant, aka Kickass Gatherings!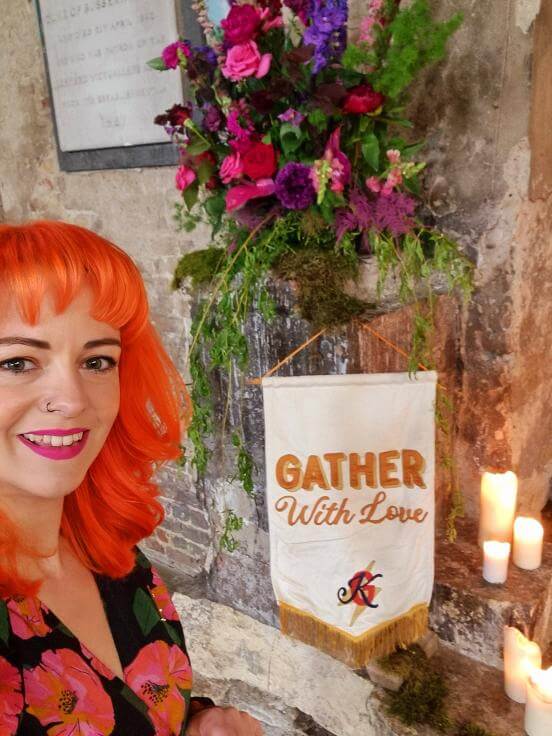 How're things with you? Tell me what's happening in your world!
Things are pretty good, thanks! I've just returned from a wonderful trip to Sri Lanka and now I'm ready and raring to get started on another great year of weddings.

How did you get into celebranting?
A friend had a celebrant wedding and that was my first experience of one. I thought it looked like and incredibly fun and interesting job, and I was looking for a way out of teaching (isn't everyone?!). I decided to look into celebrant training, and was just setting up for my big first year of weddings in 2020... but obviously it didn't quite work out that way!

What have you looked forward to the most in getting back to work, post-pandemic?
I was just looking forward to getting started! It was so disheartening to have to go back to teaching during the pandemic and deal with constant uncertainty and rescheduling of my early bookings. One of my early 2020 weddings should have been my 3rd, but rescheduled until May 2022 and ended up being my 25th wedding instead!
Tell me about a wedding supplier that you can't wait to see again or that I need to know about (sing the praises of someone!)
Lauren (Plaits and Pin Curls) is incredible at hair but also an all-round fabulous person who is a great ambassador for dyslexic people who want to run their own business. She also goes into schools and salons to share her skills! I also love photographer Andrew Heeley AKA King of Candids and video person Lou of Rather Lovely Films (another one who escaped a life of English Teaching...) and doing a wedding with the two of them together would be the dream!

What was the best thing to come out of lockdown for you or your business?
I think lockdown did actually help raise the profile of celebrant weddings a little. It also normalised the idea of 'doing the legal bit separately' because there are lots of couples who had a small restricted legal ceremony with masks, social distancing and limited numbers but who then wanted to go all-out and have the full wedding day experience once the world became more normal again.
What's the best piece of feedback you've ever had about your work?
The absolute best comments are when guests ask how long I have been a friend of the couple. The ceremony planning process with a celebrant means that we really do become like friends (it helps that I get to ask lots of nosy questions about their relationship) and for it to come across on the day like I've known the couple for years is such a massive compliment.

Could you pick one thing people should have at their wedding?
Fun. A celebrant. A dog. Ideally, all three.


What advice would you give to someone planning a wedding?
Do what YOU want and what feels right for you. Embrace your weirdness and celebrate your unique relationship. Bin off any meaningless traditions and focus on having fun. (And the best way to do all of those things is to have a celebrant ceremony. Just saying')

Any embarrassing moments at/before a wedding?
There was the time a dog did a poo right under the arbor mid ceremony. Although that would be more embarrassing for the dog than for me and to be honest he didn't seem the slightest bit bothered!

Anything wedding/business related that you wished you had done differently?
It sounds v v cheesy but anything I think was a mistake or that I would have done differently has ended up being a positive thing because it has led me to where I am today, absolutely loving what I do for a living and working with only the most fabulous couples (I think I just made myself a little bit sick...)
What is your favourite makeup, skincare, or haircare product? Doesn't have to be pro kit, just something you think is awesome!
I love using Bleach London Curious Orange to keep my highlighter-orange hair at maximum vibrancy, and my Illamasqua contour stick (as influenced by Sali) which manages to make me appear to have some actual cheekbones occasionally.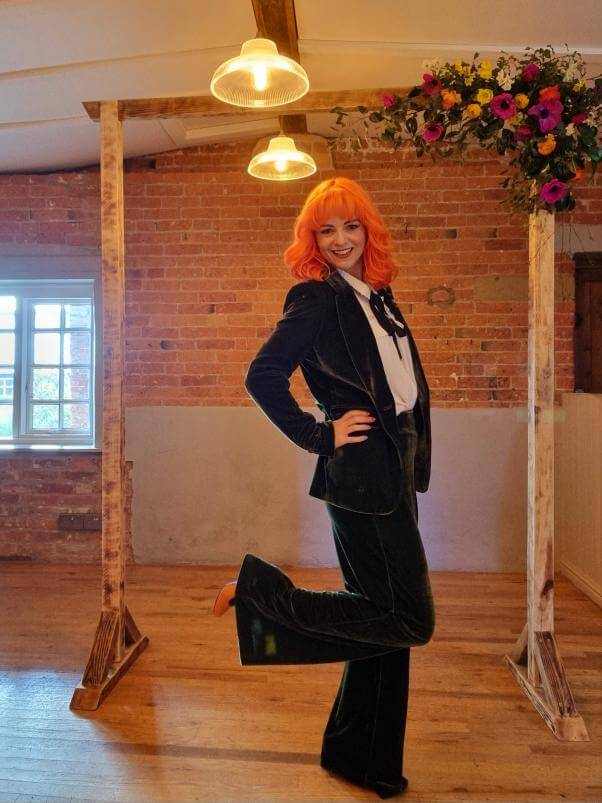 Leave a Comment