Archive
Recent Posts
Categories
Wedding Make Up Interview with: Stephanie
Steph and Sam got legally wed in November 2020, but decided to postpone their big wedding to 2021 so that they could celebrate with all their family and friends freely. They did their legal bit in their local registry office and then held their wedding reception and informal ceremony at The Old Vicarage, just a few days shy of their legal anniversary. Getting to be a part of both of their days was an utter honour, especially as I've known Steph for over 10 years.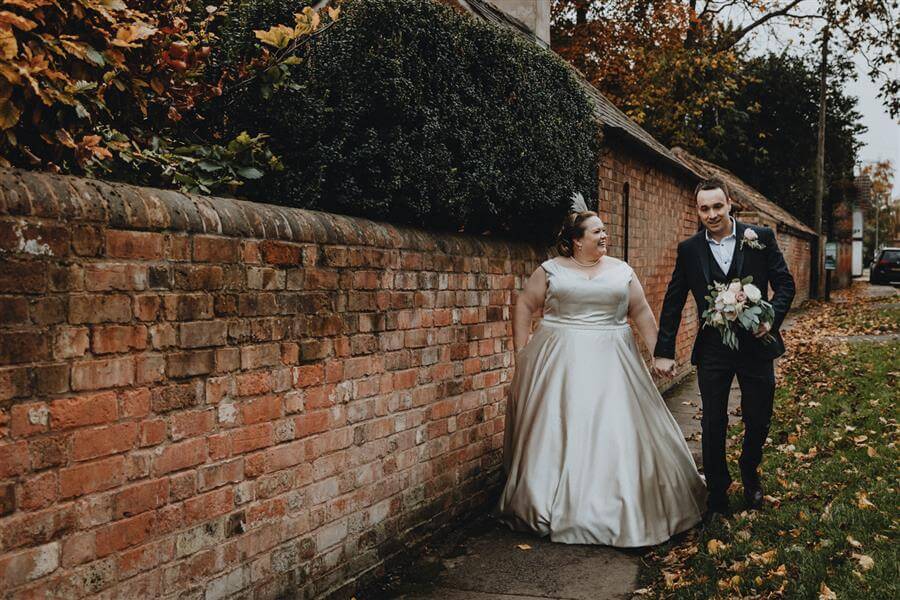 When did you get engaged, and when did you get married? How long did it take to plan your wedding?
Engaged-August 2018, should have been married November 2020, but COVID put a stop to that. Finally had our day November 2021. Only really took 1 year to sort, I'm very organised 😀


What suppliers did you book first? Feel free to sing their praises!
The Old Vicarage, Southwell. Dress, Celebrating Curves, Sheffield. Flowers, Bennington Blooms. Cake, Southwell Cakery. Makeup Artist, you of course! Photographer, Adam Elijah Photography. Band, Stixx. Harp, Christine Palethorpe.
How did you find me to book me? e.g. Google, social media, recommendation etc.
Very good friend of my sister for years.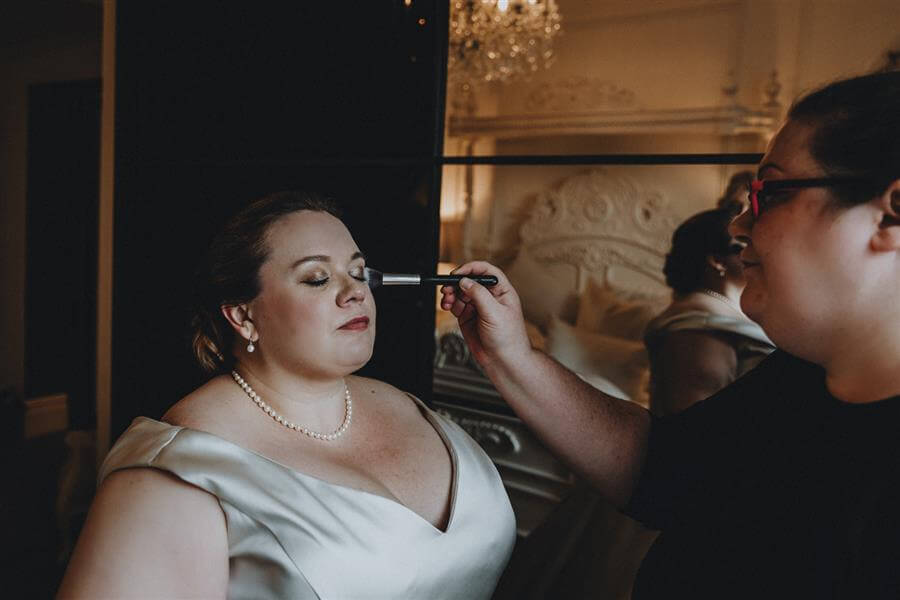 Why did you book me? Did you consider doing your own makeup?
I wanted to feel special and look amazing. Both boxes where ticked.
How did you find your trial makeup appointment with me?
Perfect, relaxing and informative.
Would you have changed anything about your wedding makeup?
Have it last longer than the day!


Any advice for someone else getting married?
Don't stress, take a moment after dinner just the two of you, and choose good suppliers that come recommended.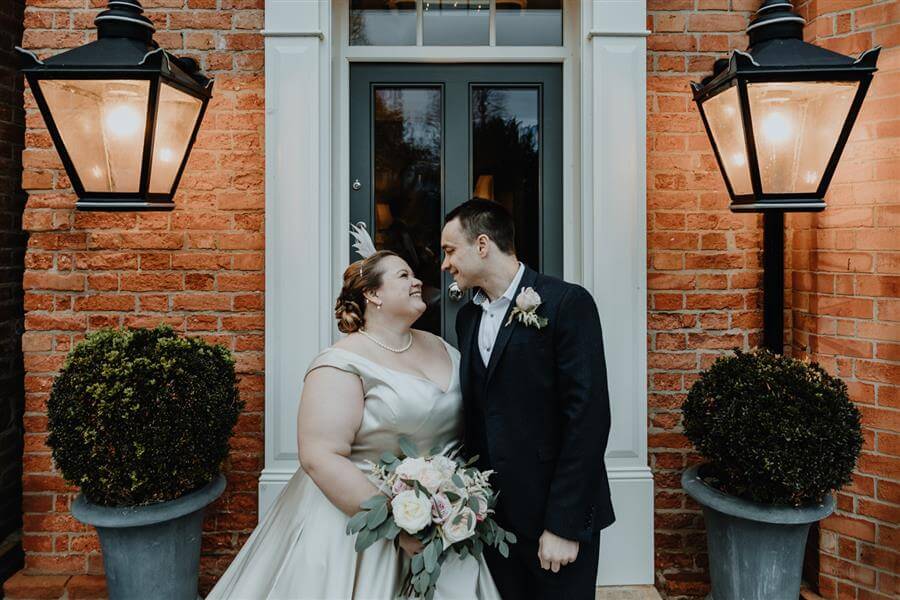 "Sali was my first and only choice when it came to choosing my makeup artist.
We unexpectedly chose the year of covid to get married. When we didn't know if it would be happening, Sali was always positive, and when we had to push our wedding by a year she booked me in straight away.
My trial was amazing. I didn't know what I wanted but I looked amazing, she knew exactly what to do.
The morning of our wedding we arrived at TOV and she was ready to go. She started by making my 2 bridesmaids look beautiful. None of us wear a lot of makeup, but we looked amazing. We looked like us but the best version we could be.
She thoughtfully gives you a little package which has all the essentials in it; Tissues, blotting paper, mints, lipstick and brush, and some undereye pads for the next morning.
Sali isn't just a MUA, she is a friend who goes through it all with you.
She makes you relaxed and confident for when you walk down the aisle on the best day of your life x"
If you're looking for your 2023/2024 wedding makeup artist,
get in touch
for a bespoke quote.
Photographer: Adam Elijah Photography
Wedding dress: Celebrating Curves
Venue: The Old Vicarage, Southwell
Tags:
bridal make-up
,
wedding makeup
,
wedding morning
,
make-up artist
,
vintage makeup
,
winter wedding
,
client review
,
freelance makeup artist
,
fascinators
,
hair wear
,
Nottinghamshire wedding
,
Nottingham Wedding Make Up Artist
,
COVID
,
Award Winning Make Up Artist
,
cruelty-free makeup
,
2022 wedding
,
2022
,
more than a makeup artist
,
COVID wedding
,
The Old Vicarage
Leave a Comment