Archive
Recent Posts
Categories
Christmas Gifts For Make Up Lovers
Here we are; the Christmas season is upon us and it's time for some of my top makeup picks of the year! Perfect for any makeup lover in your life, or if you're looking to update your own makeup bag for a festive party. Feel free to ask in my Facebook group if you've any questions about products, or you can contact me directly.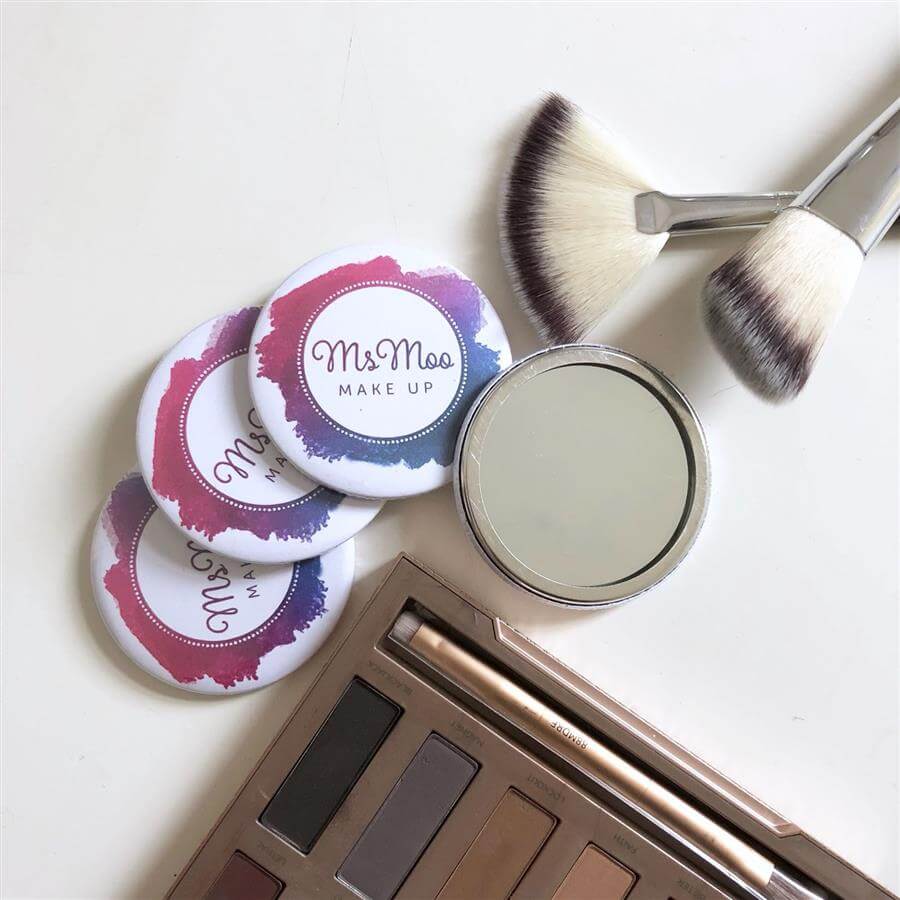 Illamasqua - Waterproof Raven Masquara
My absolute favourite mascara, and a staple in my professional kit this year. This mascara is bulletproof, nevermind waterproof! Use the code "SALLY-R1" to get a discount via me!
I'm such a fan of these pads, I have some in my personal kit and professional kit too. They gently exfoliate your face without being abrasive, and help to treat some pesky breakouts and resurface your skin; leaving it bright and smooth, like a Christmas bauble! There's a night version too, but I find them too harsh for my skin.
Real Techniques - Expert Face Brush
I won't be without this brush in my pro or personal kit. It's part of the secret to having foundation that looks like skin! It's such a densely packed brush so it won't leave any streaky marks on your face when blending foundation. It also won't suck up any product like a sponge would.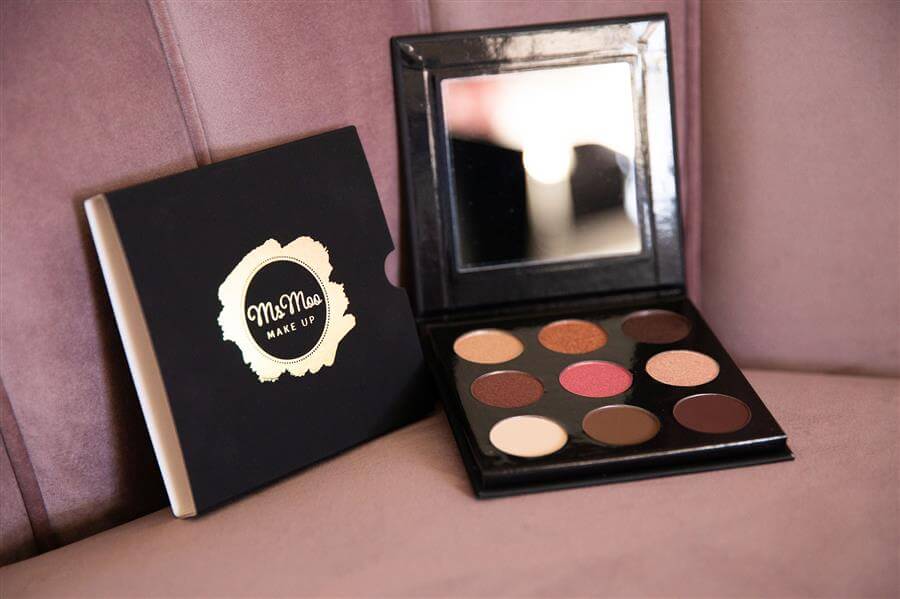 (photo by Branding by Tigz)
Ms Moo Make Up - Bridal Eyes eyeshadow palette
I've got to include my own eyeshadow palette, surely? Launched in October 2021, I've now only got a handful of these palettes left. Bridal Eyes is a vegan and cruelty-free eyeshadow palette designed with ALL skin tones in mind. It has 9 highly pigmented colours in a range of matte, shimmer, and metallic eyeshadows in some of the most popular shades I use.
Urban Decay - All Nighter Setting Spray
Accept no imitations; this stuff is the absolute beesknees when it comes to setting sprays. It's a firm favourite in my professional makeup kit, and has been for probably about 10 years. I've tried others, and while I do carry more than one setting spray these days, I will always come back to this one because it's so reliable!
VE Cosmetics - Temptation Lipgloss
I put this in my basket as a last minute buy when I was buying some matte liquid lipsticks for another blog, but I've been wearing it all week! It's really smooth and glittery (perfect for NYE!) without being at all bitty. It looks lovely on top of a matte lipstick too, as shown below on top of...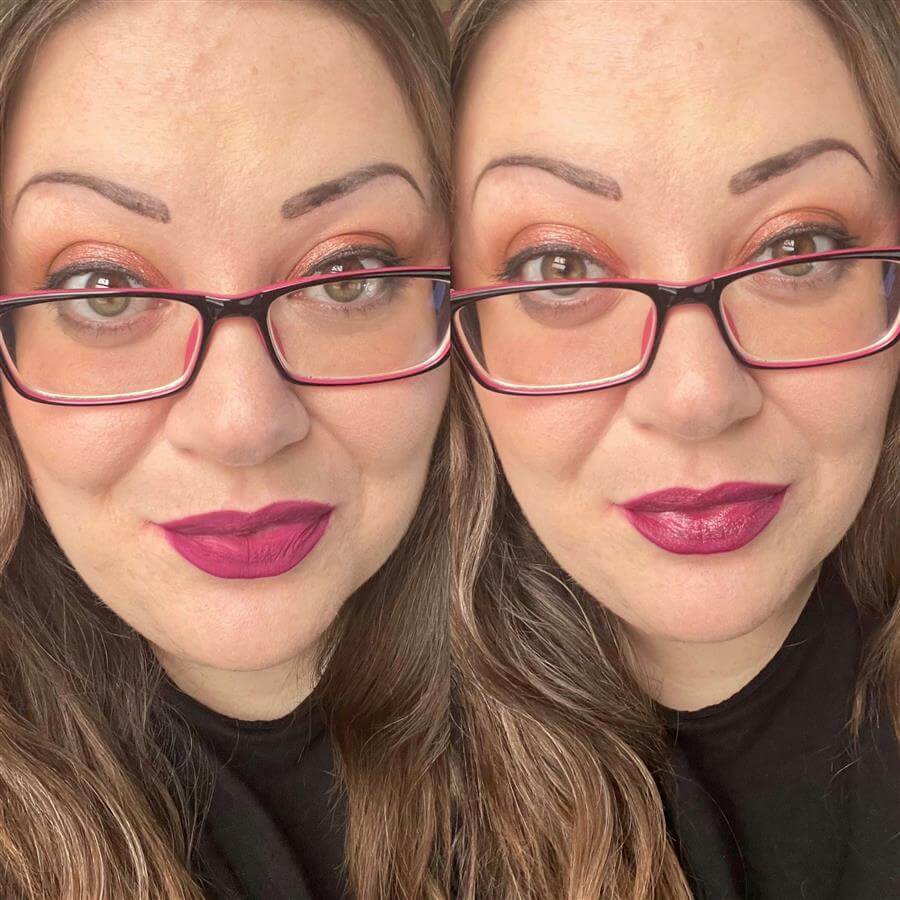 VE Cosmetics - Familiar in Liquid Matte Lipstick
I know, another VE Cosmetics item! This is their liquid matte lipstick, Familiar. I picked it because I wanted to step out of my comfort zone with a lip colour, and I think I achieved that. These days I wouldn't usually wear something like this but I love it! It has SUPER staying power, but sadly, they are being discontinued due to rising costs. Snap up a colour or two now, they've got 50% off when you buy two or more!
Ms Moo Make Up - One-to-one Make Up Lesson
Got all the gear but no idea? Want to revamp your makeup look but no idea where to start? Book a 1-2-1 makeup lesson with me. Bring your makeup bag to me and we'll go through the good, the bad, and the ugly. We'll go through what skills you've already got and 'brush up' on new application tips and product recommendations I can give you that are tailored to you.
NB: While I'm not putting an offer on my makeup lessons this year, I can confirm that prices will be going up in 2023 so take this opportunity to buy a makeup lesson before that happens! Vouchers are valid until 25 June 2023 when bought in December 2022.
Tags:
skincare
,
Illamasqua
,
lipstick
,
makeup
,
vegan
,
eyeshadow palette
,
red lipstick
,
make-up artist
,
make-up brushes
,
foundation
,
in my kit
,
makeup lesson
,
flawless skin
,
Urban Decay
,
eyeshadow
,
flawless make up
,
skincare advice
,
freelance makeup artist
,
Real Techniques
,
cruelty-free makeup
,
vegan makeup
,
Tarte
,
makeup advice
,
VE Cosmetics
Leave a Comment