Archive
Recent Posts
Categories
January 2017
Hilda married last February 2016 in Kelham Hall, Nottinghamshire. Sarah from Pin Up Curl and I were in charge of bridal hair and make-up for Hilda and her lovely bridesmaids, but we had a super early start to get over to Newark. Waking up in the morning with a dusting of snow and quite thick fog was a bit of a surprise!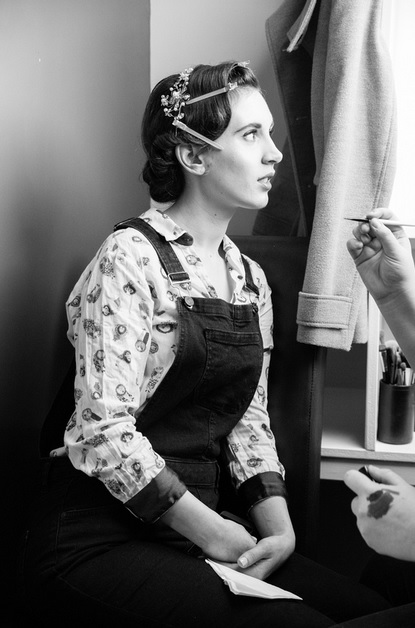 READ MORE »
Tags:
Pin Up Curl
,
Illamasqua
,
Ardell Eyelashes - Demi Wispies
,
lipstick
,
makeup
,
wedding suppliers
,
hairstylist
,
bridal hair
,
wedding hair
,
bridal make-up
,
wedding makeup
,
make-up artist
,
vintage makeup
,
winter wedding
,
Team Pin Up Moo
,
pinup make up
As you know if you're a reader of my blog or have ever had a 1-2-1 make-up lesson with me, I adore Illamasqua products. They are cruelty-free, have a background in stage make-up (so their stuff stays put!), they have an extensive vegan collection and they actively encourage individuality - you want a deep sea blue and green lipstick? They've got it! Every year, Illamasqua have a January sale and I held out as long as I can because now I know that they'll keep adding things as the month goes on. I hopped over on Friday to have a browse through... Go. Go now. There are some AMAZING bargains!
Radiance Veil - usually £32.00, reduced to £9.60.
READ MORE »