Archive
Recent Posts
Categories
Sutherland and Barnett - Part One
You know when you get a phone call that just stuns you and you don't know what to say? That was me when I had a phone call from Andrew Sutherland, Director and one of the head stylists at Sutherland and Barnett; a hairdressing and colour salon. I'd entered a Facebook competition to celebrate the salon's 10th birthday, and I won £1000 of hairdressing!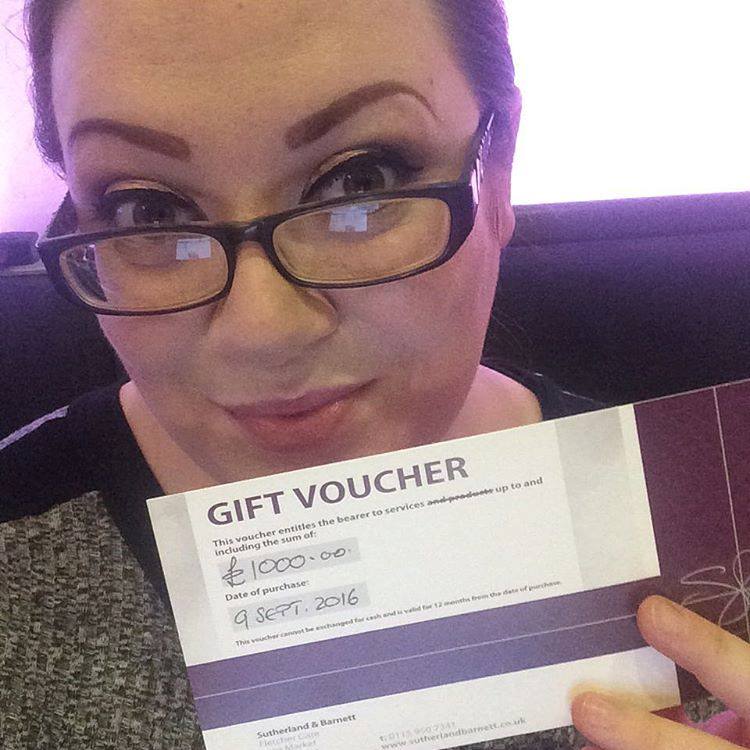 A little about me: I turned 30 in July. I've never had a salon dye my hair. I've always used bleach, box dyes or semi-permanent bright colours. I've been varying shades of red/pink/orange/ginger/copper for at least 10 years. I had a short spell where I went back to black to put in black/purple/blue dread extensions; never again, I was so miserable! I get my hair cut every now and then when I can find time with my mate, and more often than not it's when she sees my hair and then asks to book an appointment with me. I always have the same; cut off the dead ends, and a middle parting. Nothing drastic despite in the past, having had some AWESOME hair. Varying hairstyles and colours as below...!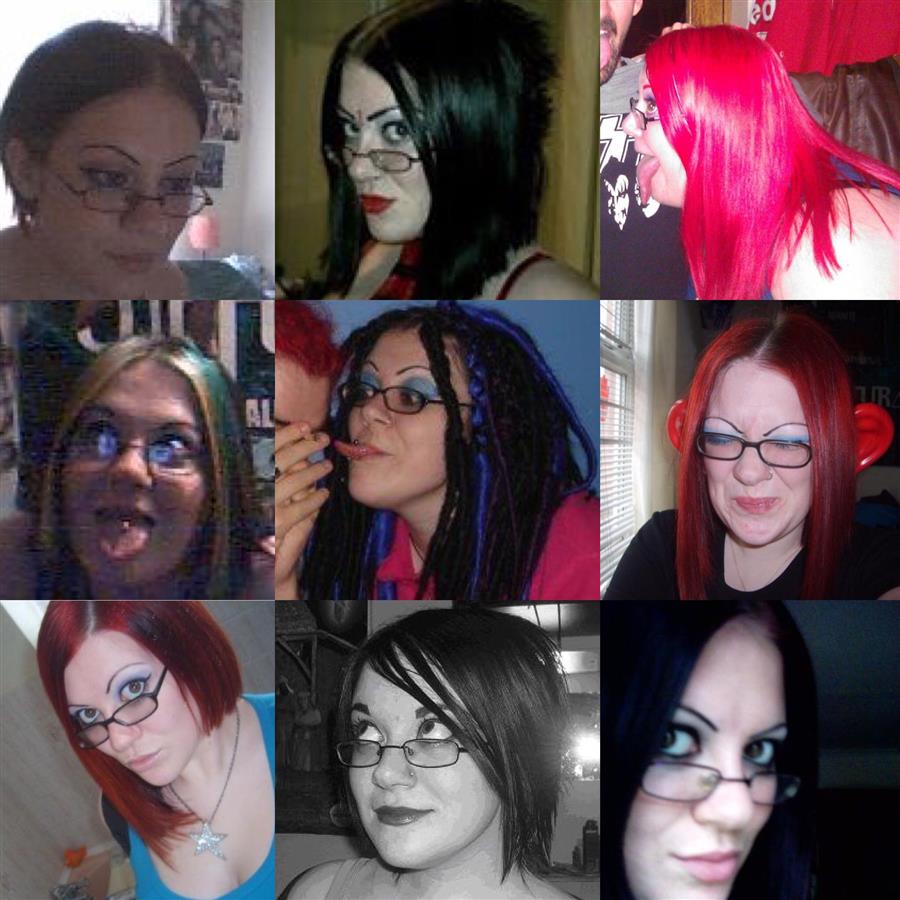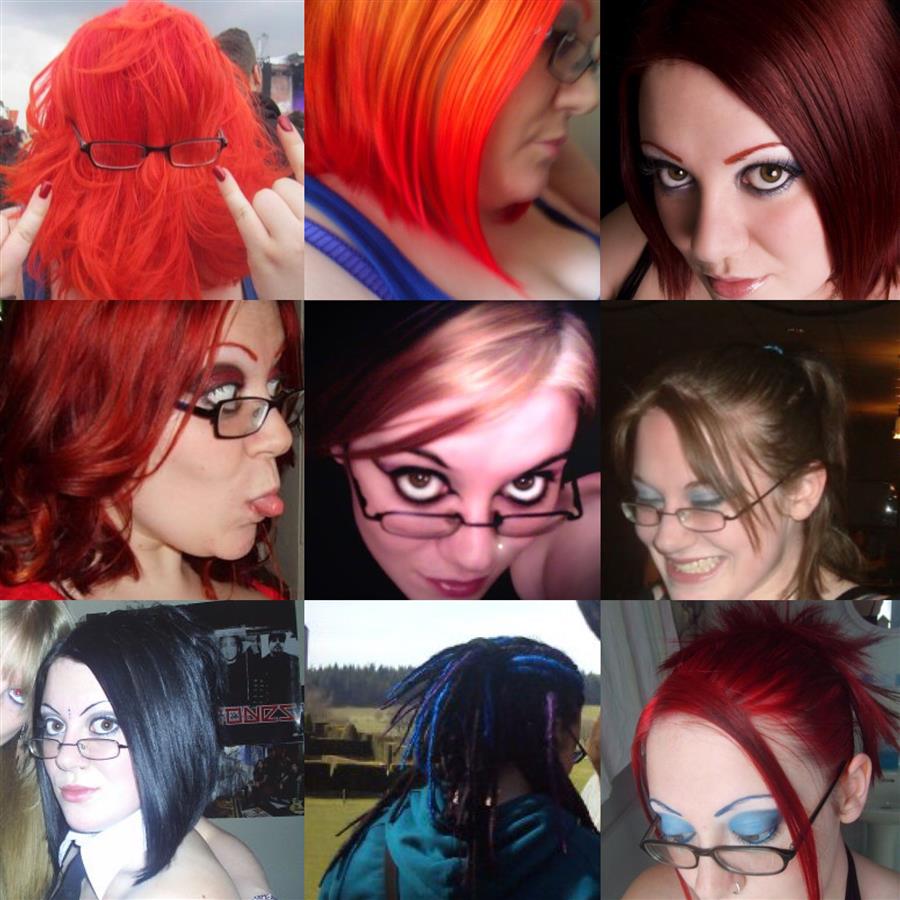 I popped to the salon to have a consultation where I met Craig, the other co-Director and head stylist and Hannah, a Wella Colour Technician expert. Craig talks through how I want my hairstyling and what needs doing. A mix of the both I think is the sign of a professional; where they listen to what you want but will tell you if there's something that needs doing too. I basically needed about 2-3 inches off! Hannah discussed what colours I wanted to go for, and the stages we'd need to take to get there; how exciting! I'm going a little darker and richer over the winter with plum/deep brown/red tones to cover up my copper, and then come spring 2017 we'll be looking at spicing up my hair with some brightness ;)
But for now, we need to cover my greys - argh!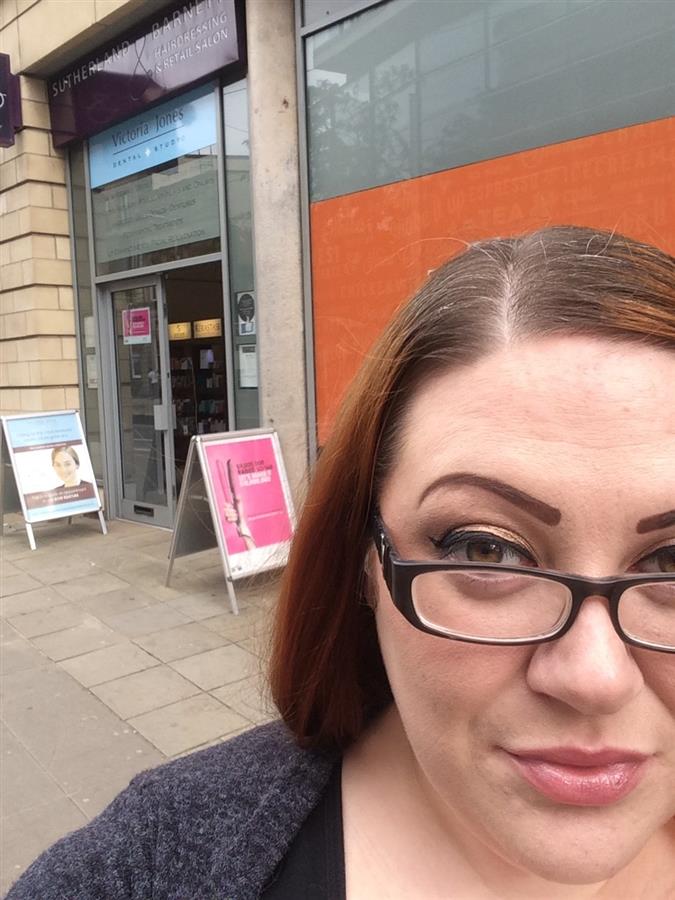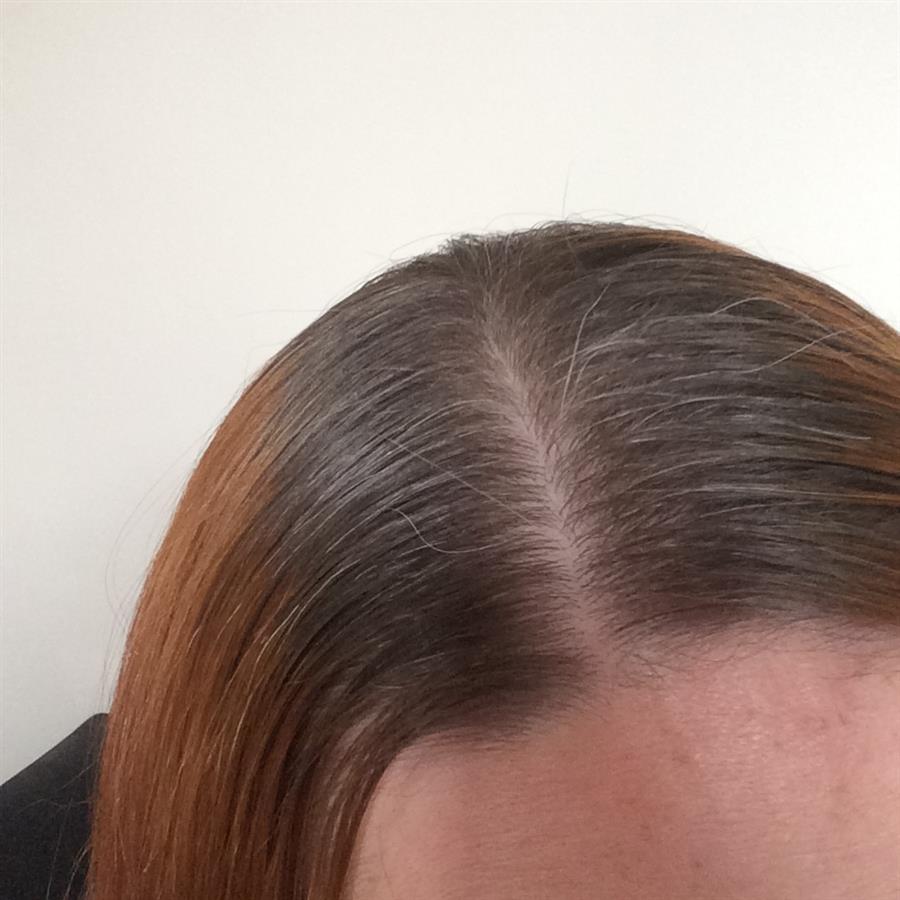 I felt really reassured I was in safe hands. I got the same impression that I like to give off when I'm meeting a client for the first time; this person is friendly, approachable, going to listen to you and wants to deliver for you. I had my skin test for the hair dye and booked in for my afternoon of pampering! An absolute novelty for me because those who know me know how often I say that I don't pamper myself, which is daft considering I spend a lot of my time making other people look and feel good! I was met with great smiles at reception and asked if I was Sali; personal touch, big tick! Hannah came to collect me and go through my hair colour choices again, and check how I'd got on with the skin test. Slight change to my hair plans but that was all okay, and we discussed my future hair plans and how we're going to get there…!
"Do you want a drink? Coffee, tea, a glass of wine…?"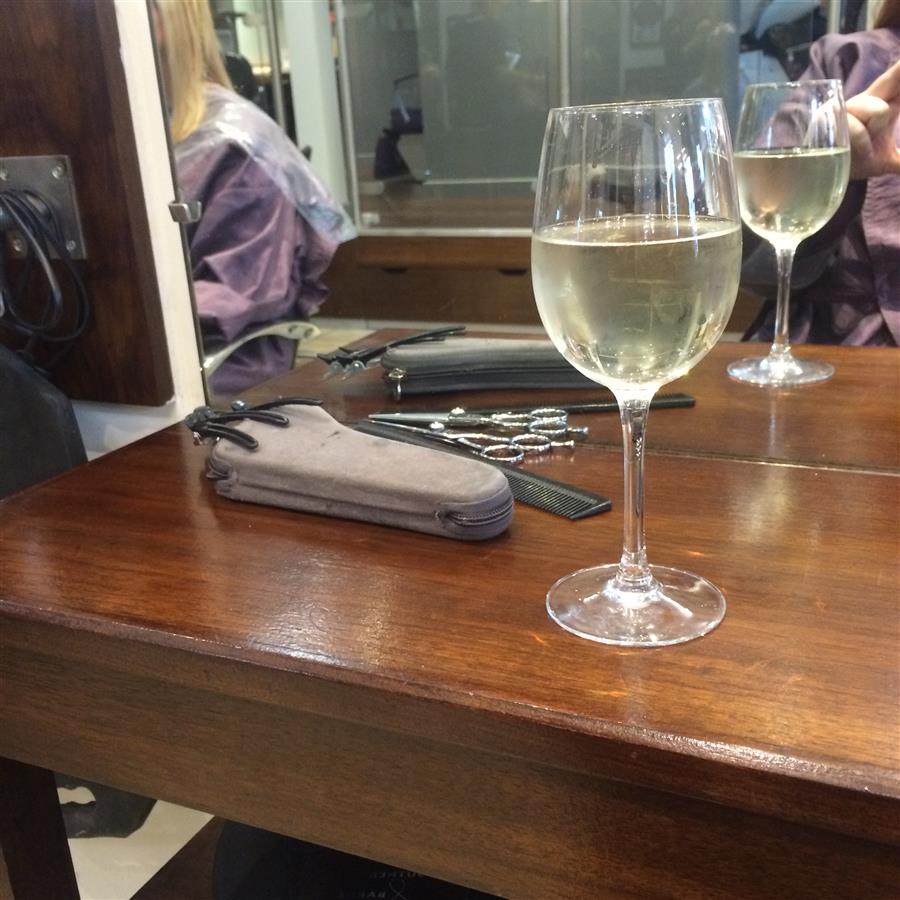 I'm sold. A chilled glass of white wine and on went the dye. Hannah explained I'd had Olaplex treatment mixed in the dye, and was pleased when I told her that when I dye my hair I did my roots first and then did the rest of the hair. We chatted about how long she's worked at the salon and why she's a colour specialist and not a hairdresser and what's her favourite colouring to do. She loves doing highlights and balayage! Which is apparently like a posh ombre ;)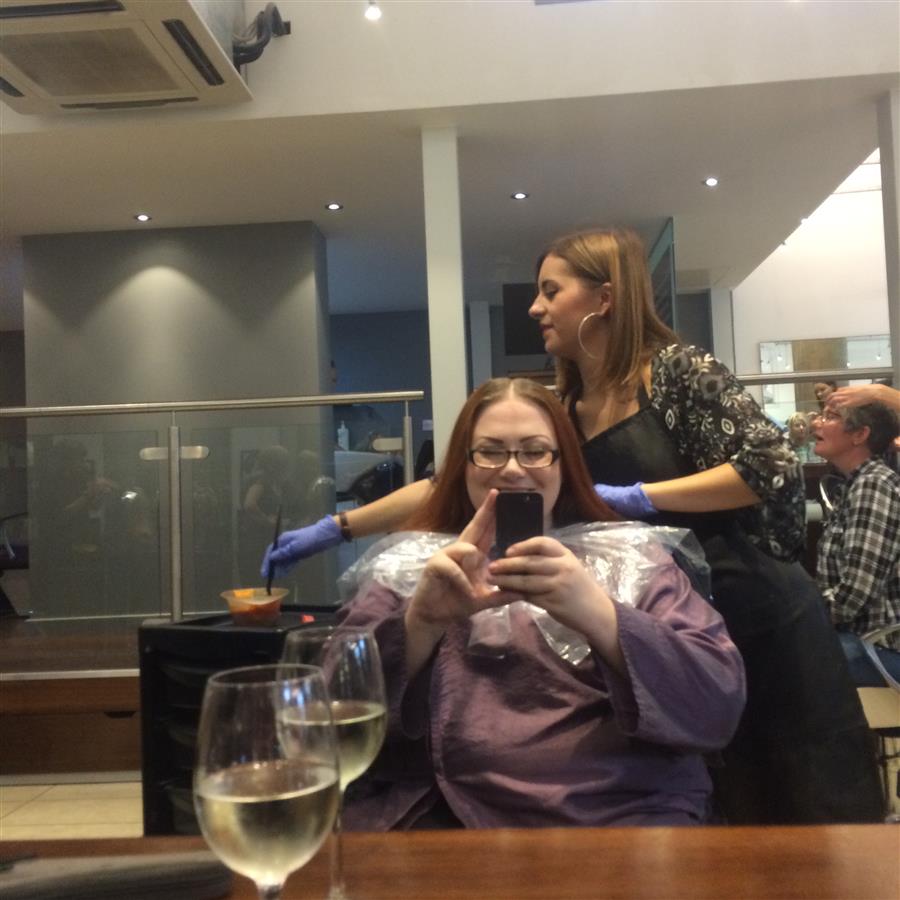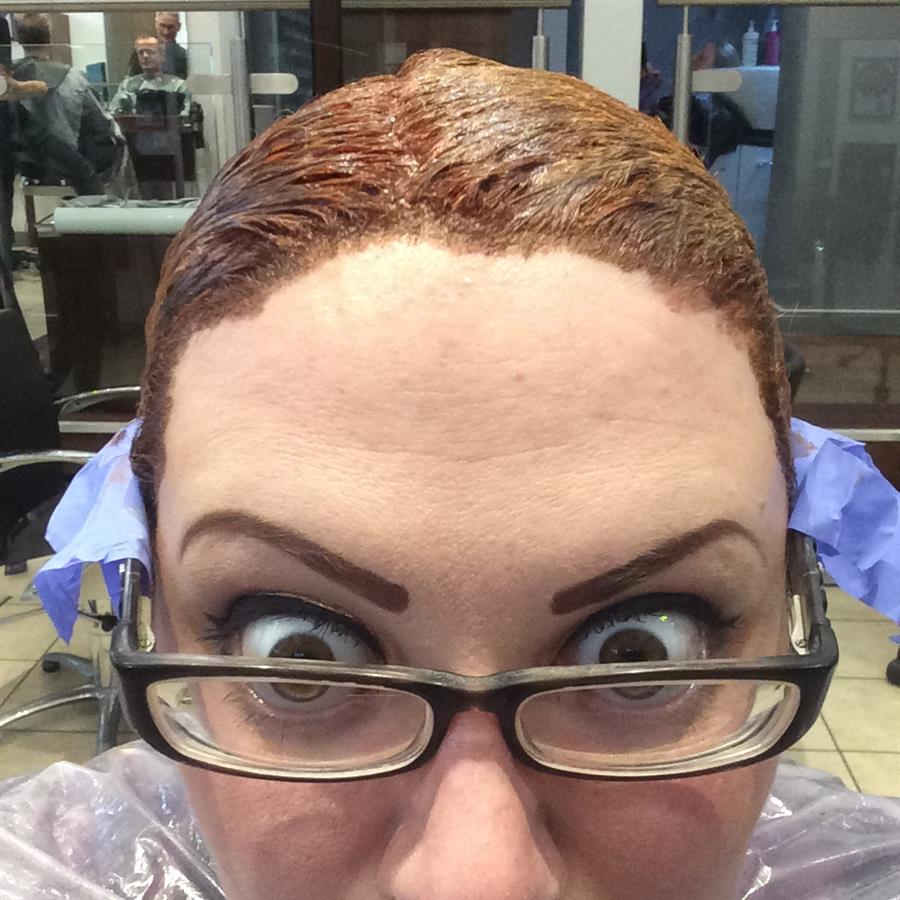 Getting the dye out of my hair, Hannah popped the massage chair on for me. She used Kerastase Chroma Captive Shampoo for my colour, Olaplex throughout my colour, after my colour and then a hair mask too. Not sure I've ever felt so relaxed and then she asked if I wanted a head massage!
My cut was booked in with Andrew, who I'd spoken to on the phone. We had a chinwag about my hair history and the crazy things I've done to it; spiral hair was always one of my favourites, as was saying about my Mum cutting the back of my hair to an inch long all over on Boxing Day in the kitchen after a lot of gin and/or Jack Daniel!
So here's my before and after photos; the colour doesn't look ALL that different but it's certainly darker and not so coppery. It's about three inches of dead hair shorter and 300 times healthier - honestly, I can see what the fuss is about now with the Olaplex treatment!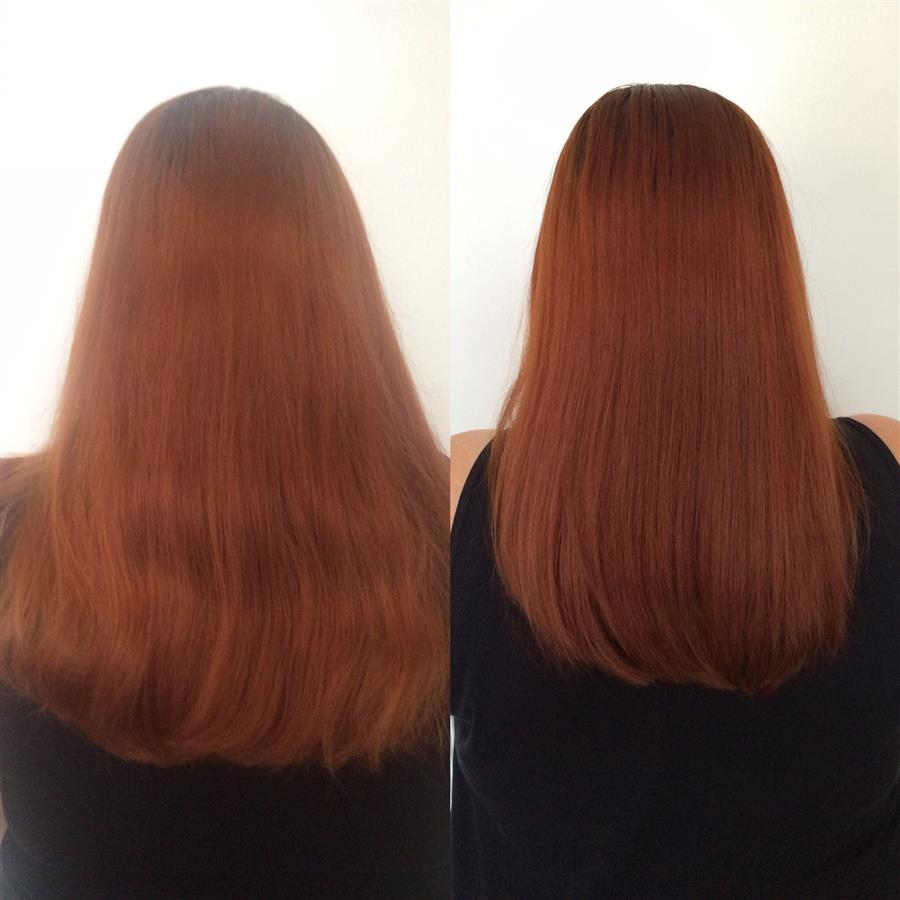 Leave a Comment