Archive
Recent Posts
Categories
Power lipstick
Lipstick is so underrated. In these cold and dark weeks after Christmas, everyone's mood slums and enthusiasm for the New Year wains ever so slightly until the days noticeably get longer and payday comes around again. Last week was a washout. I felt rubbish about everything and couldn't motivate myself at all, then I beat myself up for feeling like that instead of being nice to myself. I had to nap because I was exhausted from not sleeping properly, so I wasn't kind to myself about that either! When you feel this low, it's difficult to motivate yourself. I'd flicked through my Timehop in bed and came across this:
"Today is a power lipstick kind of day."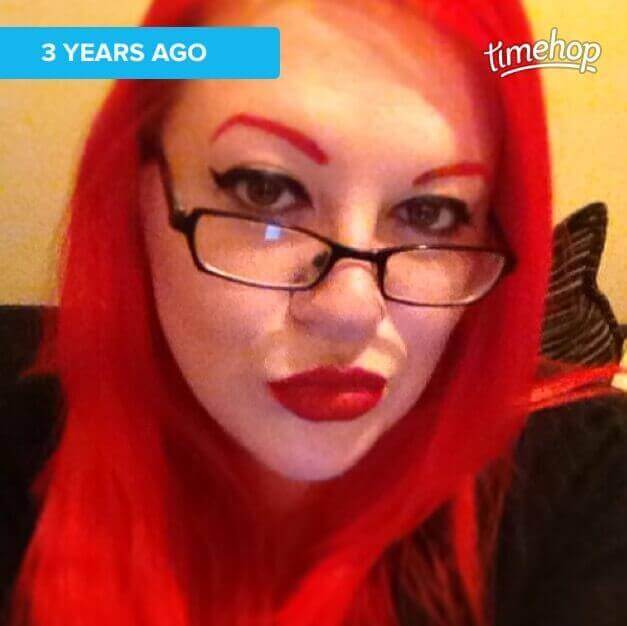 Yes, I had red hair and matching eyebrows and the brows weren't that fabulous back then. I used to use a lip liner which I can remember being a bit greasy!
I decided to take the bull by the horns. I don't do it often but I got up, had a super long and luxurious bath (Oh, how I love you no7 Christmas smellies) and put a full face of make-up on and decided to wear my power lipstick. Lipstick is only usually something I wear for going out but hell, I was going to need something to get me through! (and coffee).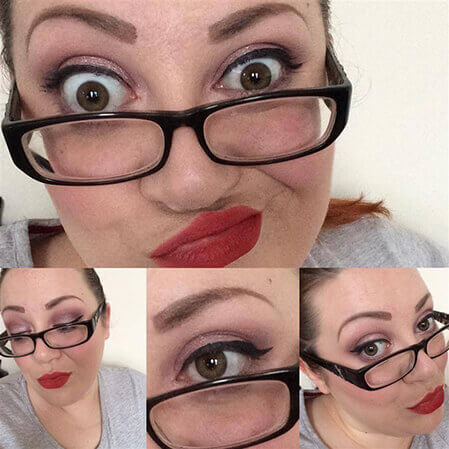 It's a dark matte red called Howl by Illamasqua. It's really popular with my bridal clients, and as all illamasqua lipsticks do, lasts a really flippin' long time. I don't wear much make-up day-to-day (eyeliner, eyebrows, a bit of concealer and a touch of blush) so this was a nice change. Here I am!! To feel a bit better about myself, I wrote out a gratitude list in my to-do book. Doing this was SO cathartic; I bloody love lists anyway but writing down stuff I was thankful for or just good little things I was looking forward to was so uplifting. It really helped to change my way of thinking, and won me over. This may have also been helped by the mega coffee!
What do you think? How do you deal with your stresses? Have you a power item? Accessories, shoes, handbags? Do YOU have power lipstick? I think everyone should get one.
Tags:
about me
,
No7
,
Illamasqua
,
gratitude
,
anxiety
,
lipstick
,
motivation
,
makeup
,
red lipstick
,
eyebrows
,
selfie
,
2016
Leave a Comment