Archive
Recent Posts
Categories
Wedding Make Up Interview with: Mel
Mel and Ian got married in October 2021 at Lower Damgate Farm in Ashbourne. They had orginally planned for October 2020 but when lcokdowns got extended, they bumped their wedding day by a year and decided to keep all toes and fingers crossed for the day they had always wanted, just 12 months later that originally planned.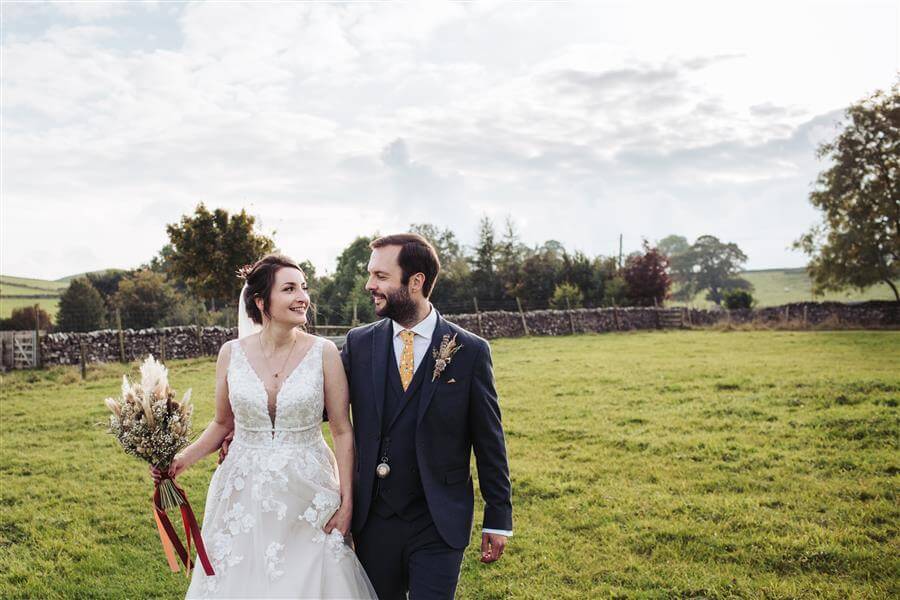 When did you get engaged, and when did you get married? How long did it take to plan your wedding?
Engaged June 2019, married October 2021 (initially October 2020 but postponed in July 2020 to October, so total planning time 2 years 5 months!


What suppliers did you book first? Feel free to sing their praises!
I booked Ms Moo early on as she'd been recommended by a friend! Also booked our photographer Foxtail Photography as we loved her Instagram account. Venue also booked early on, Lower Damage Farm, because it was 100% us and had alpacas!
How did you find me to book me? e.g. Google, social media, recommendation etc.
Found you on social media after a recommendation from a friend with similar tastes to me (so I knew her make up artist choice could be trusted!!)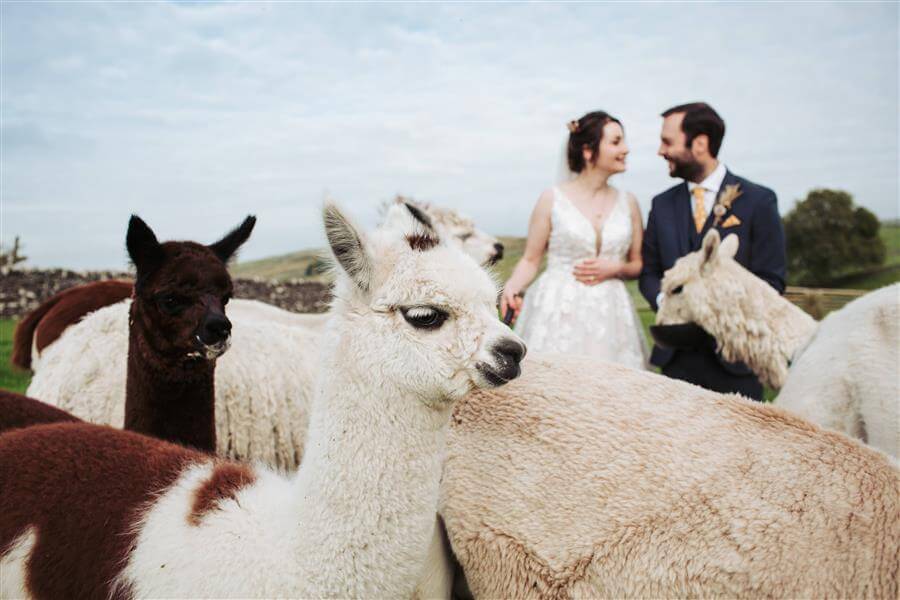 Why did you book me? Did you consider doing your own makeup?
Never considered doing my own - I'm not a fool!! I booked you because you'd done such a fab job with my friend Emma and were so lovely when I initially enquired, it was like chatting to a friend :)
How did you find your trial makeup appointment with me?
Lovely - I felt like you got what I was asking for without me even explaining it very well. I felt relaxed, comfortable and completely trusted you
Would you have changed anything about your wedding makeup?
Nope! Loved every single thing. It lasted beautifully all day/night and and I felt like a goddess - not a common occurrence for me!


Any advice for someone else getting married?
Book Sali immediately - you won't regret it! In general though, seriously don't sweat the small stuff. You will have the most magical day just because you're spending it with your favourite people.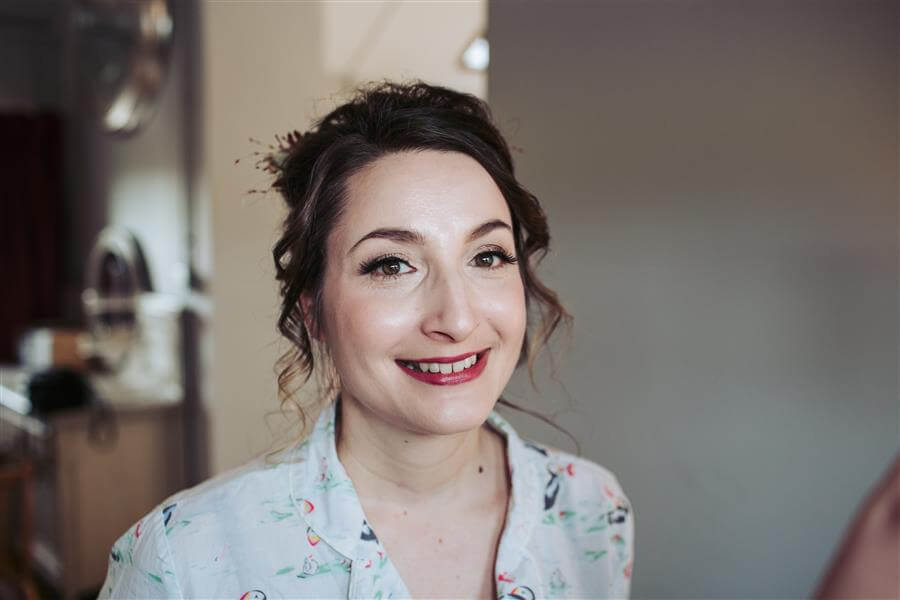 "Utterly incredible... Sali is the BEST person to have around on your wedding day. Not only is she super skilled and made us all look beautiful, but she made us laugh, she sang with us, kept us calm, made sure we'd been to the loo, & just generally looked after us all during the morning of the wedding. Communication throughout the booking process was impeccable, including postponing due to Covid. The trial beforehand allayed any fears I may have had about being "Ronsealed" - she listened to me and took my skin tone/preferences into account before using her expertise to make me look better than I could have imagined. Our make up lasted flawlessly all day without any touch ups. I will be recommending her high and low until the cows come home!!
I honestly can't imagine a better make up artist for your wedding or any occasion - book her immediately!"
If you're looking for your 2023/2024 wedding makeup artist,
get in touch
for a bespoke quote.
Photographer: Foxtail Photography
Wedding dress: Essence of Australia from Serenity Brides in Weedon
Hair: Faye Kenyon Hair
Venue: Lower Damgate Farm
Tags:
Derbyshire wedding
,
brides to be
,
bridal make-up
,
client review
,
Summer Wedding
,
2021 Wedding
,
COVID
,
cruelty-free makeup
,
2021
,
vegan makeup
,
Wedding Make Up Interview With
,
more than a makeup artist
,
COVID wedding
,
alpacas
Leave a Comment