Archive
Recent Posts
Categories
More than a makeup artist
As a make-up artist, it's my job to ensure that your face is picture-perfect on your wedding day.
What you probably won't see on your wedding morning is me watching your face and your body language. I'll watch your expressions and what your face is saying when you're not speaking, see how you're breathing and if you're doing a panic. What you say, how you say it, and what you don't say are all really important to me to make sure that you're ok.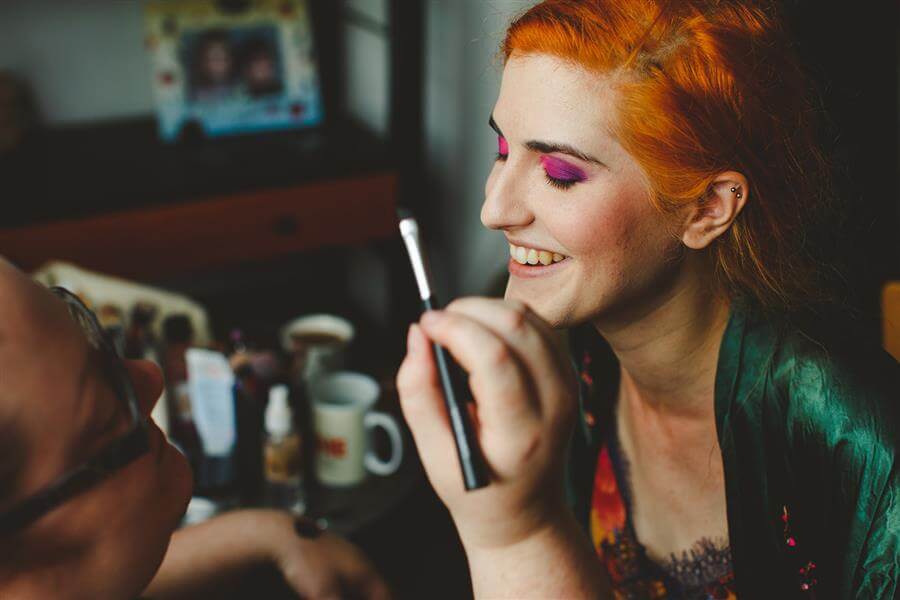 I don't just listen to your words.
I watch your face.
I stare into your eyes.
I check out your body language.
I match your tone.
I make note of your use of words.
I hear what you don't say.
I interpret your silence.
More importantly... I trust my intuition.
Along with that though, I also want to help you prepare for your day; I'll do buttonholes for whoever needs them, do up your shoes, can help you into your wedding dress, dry flower bouquets when necessary, re-fill prosecco glasses and tell you to eat something! I know you're organised for the best day of your life, I just want to help keep everything running smoothly so you can sit back and enjoy your day - as you should!
Over the years I've popped champange bottles for clients, done a quick tidy around to make sure everything looks a little neater for your photos, put plasters on the back of feet, provided countless safefy pins, taught you how to take selfies in the best light and with good angles, held babies, taken guests to the church when there was a miscount of available seats in a minibus, done up stockings and suspender belts - you name it, I've done it on a wedding morning!
After over 12 years in the wedding business, I know how wedding mornings tick and I know what can stress you out, so you can be reassured that I'm doing what I can to bring you a slice of calm (and absolute hilarious banter) on your wedding morning to start your day off the right way.
Having your makeup done is a treat, and you deserve that luxury time after all that wedding planning.
So please; sit, relax, and feel safe in the hands of Ms Moo, knowing that your face is going to last as long as your smile does!
(All photos by Camera Hannah, one of my recommended suppliers)
If you're thinking of booking me as your wedding makeup artist, get in touch with your date and let's talk about your big day. My 2023/2024 books are open! I can't wait to
hear from you!
Tags:
about me
,
anxiety
,
wedding suppliers
,
brides to be
,
bridal make-up
,
wedding makeup
,
wedding morning
,
advice
,
make-up artist
,
makeup artist
,
behind the scenes
,
freelance makeup artist
,
Camera Hannah
,
flower crown
,
2019 Wedding
,
recommended supplier
,
Award Winning Make Up Artist
,
cruelty-free makeup
,
makeup advice
,
colourful wedding
,
wedding advice
Leave a Comment