Archive
Recent Posts
Categories
Wedding Make Up Interview with: Philippa
Philippa and Peter got married in July 2022 at The Old Vicarage in Southwell. A gorgeous venue, but one this time I wouldn't be visiting! Philippa chose to get ready at her parents home and then travel over to The Old Vicarage to get into her dress, and then have some time taking photos. I love it when brides do it their way! I've also known Philippa for around 10 years so it was lovely to catch up with her, some of her family that I've previously met too, and one of my past brides. Here's what she said to my interview questions!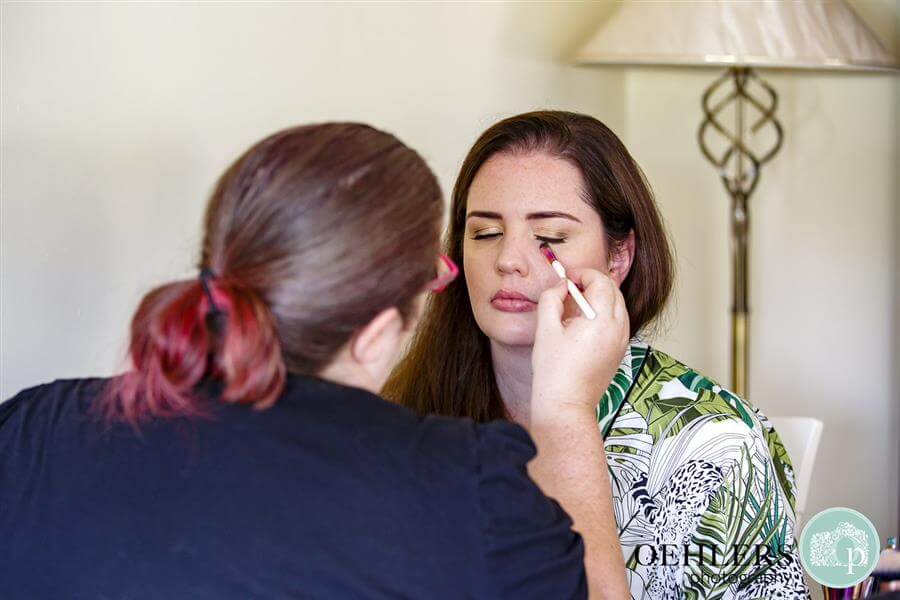 When did you get engaged, and when did you get married? How long did it take to plan your wedding?
Engaged 25.09.2020, Married 29.07.2022. We didn't book a venue and start planning until May 2021 because 1. Pandemic and 2. Fresh baby born in Nov 2020. So about a year to plan.
What suppliers did you book first? Feel free to sing their praises!
You! Then Ruby Lou's cake company (best cake you've ever tasted), and then photographers I think.
How did you find me to book me? e.g. Google, social media, recommendation etc.
Pretty sure I found you at a house party or pub some time around 2011… (this is 100% true, but who know where/when!)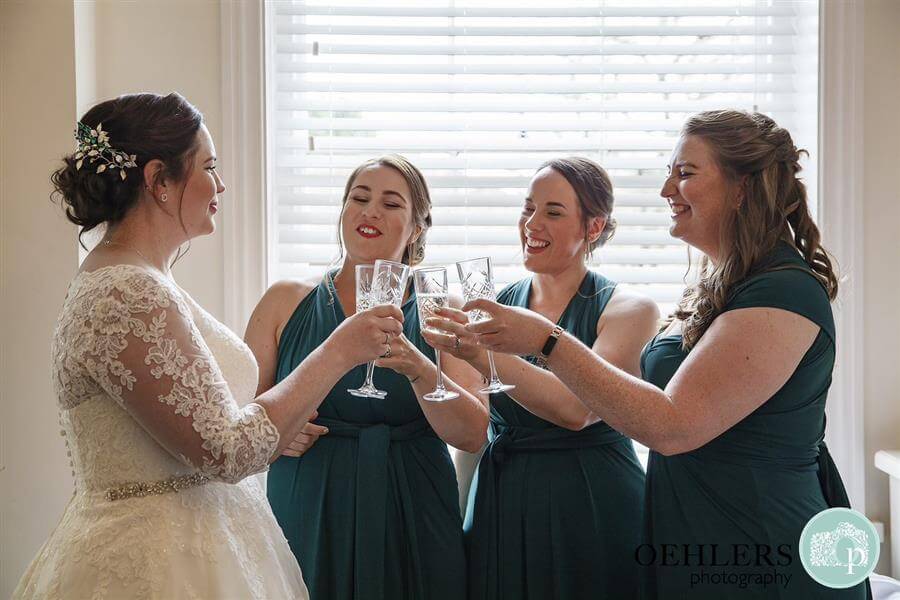 Why did you book me? Did you consider doing your own makeup?
Because you are the best! I never considered doing my own because I am just not as good as a professional and I didn't want the stress on the morning. I know a few make up artists from working in the beauty industry but I prefer your laid back vibe and I have seen examples of your work on Facebook and Instagram for years and I know you can do all different styles so it wouldn't just be a standard "wedding make up" that didn't take mine or my bridesmaids' preferences into account.
How did you find your trial makeup appointment with me?
I wish I had been able to plan some sort of night out after because I felt really glam!
Would you have changed anything about your wedding makeup?
No I loved it.
Any advice for someone else getting married?
Spend the money on things that take the stress out of the day. Don't be doing your own hair and make up and don't be letting your bridesmaids do theirs. Make it so that you're not 'in charge' of anything on the day. Delegate tasks to trustworthy people and then let it all go so you can enjoy the day.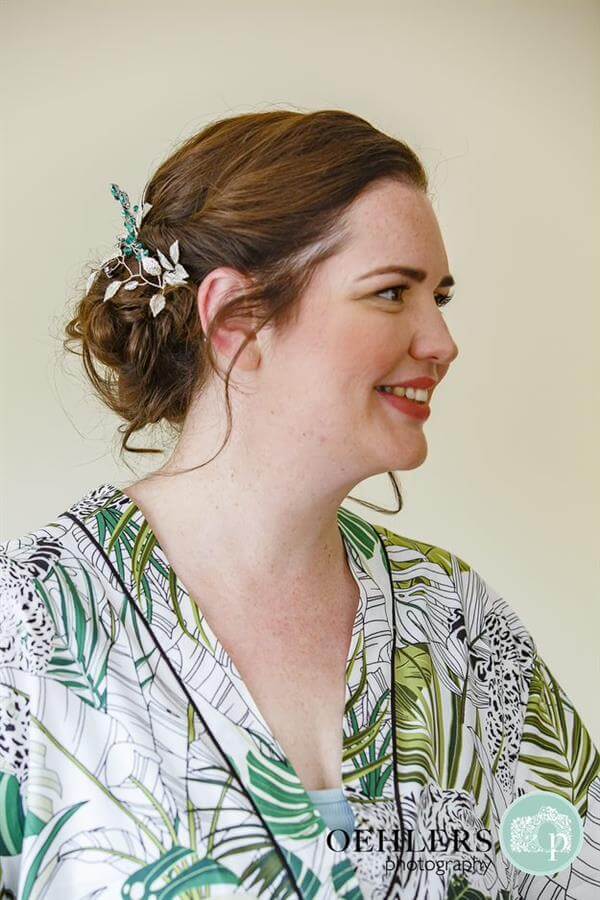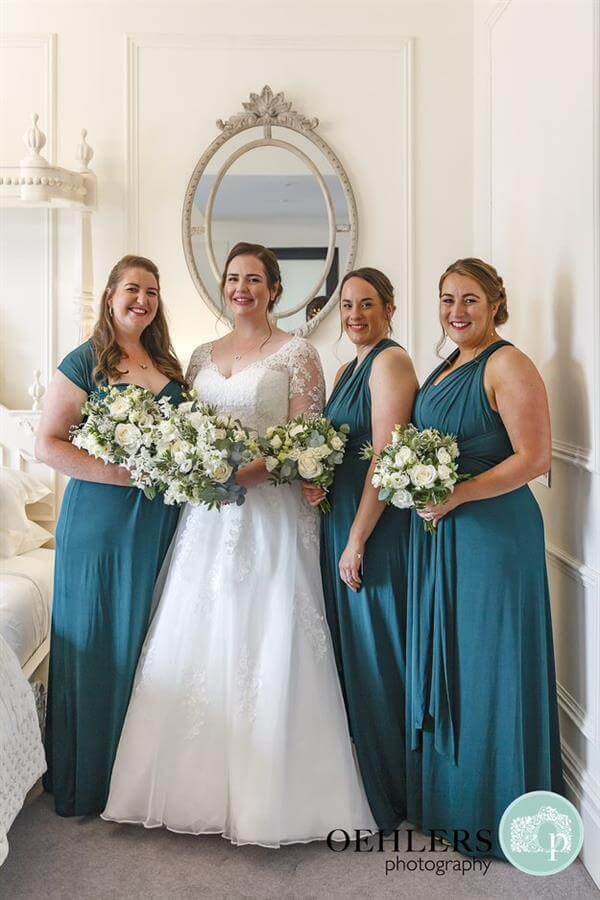 Phillipa left me this lovely review on Google:
"I was so pleased that Sali was available to do my wedding make up - she was the first supplier I contacted when I started planning my wedding because she is the BEST make up artist around and gets booked up fast!

Sali really listens to what you want (and can help guide you if you don't know what you want!), and is happy to adapt things if you change your mind.

Apart from being excellent at make up, Sali is also just the kind of person you want around on your wedding morning - calm, funny, helpful and attentive. She did make up for me, my three bridesmaids and my mum, and they were all so happy with their look. The make up lasted all day, and I felt like a princess. I don't wear full make up very often since the pandemic and it was nice to feel properly 'done up' for a change, without feeling like it was too much.

I would absolutely recommend Sali, I would give her more stars if I could!"
If you're looking for your 2023/2024 wedding makeup artist,
get in touch
for a bespoke quote.
Photographer: Oehlers Photography
Wedding dress: Wed2B
Hair: Hair by Antonia @MychelleCarolineHair
Venue: The Old Vicarage Boutique
Tags:
bridal make-up
,
wedding makeup
,
wedding morning
,
wedding trial
,
make-up artist
,
wedding makeup review
,
flawless make up
,
client review
,
freelance makeup artist
,
Nottinghamshire wedding
,
Summer Wedding
,
Nottingham Wedding Make Up Artist
,
cruelty-free makeup
,
2022 wedding
,
Wedding Make Up Interview With
,
more than a makeup artist
Leave a Comment