Archive
Recent Posts
Categories
Wedding Make Up Interview with: Becca
I've had a lovely response to some of these Wedding Make Up Interviews, so today's is with Becca! She married in September 2021 at Hazel Gap Barn.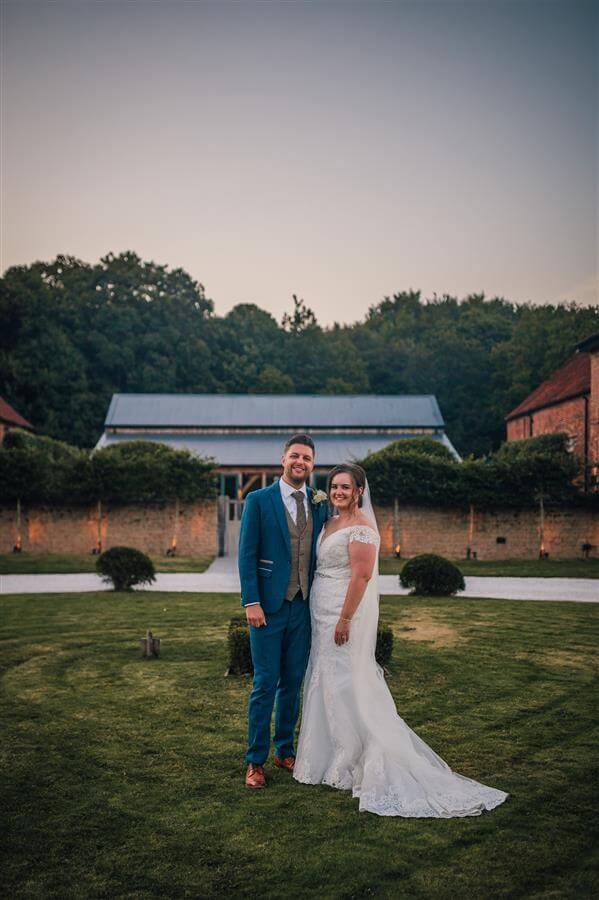 When did you get engaged, and when did you get married? How long did it take to plan your wedding?
Engaged in January 2019, married in September 2021 but was originally supposed to be April 2020. It took around 1 year to plan and organise everything.
What suppliers did you book first? Feel free to sing their praises!
You!!! And Mon Amie hair stylist, she is also amazing! (
one of my recommended suppliers
)
How did you find me to book me? e.g. Google, social media, recommendation etc.
Google.
Why did you book me? Did you consider doing your own makeup?
Because of the really good reviews and your Instagram page gave me good vibes 😂 I would never have done my own make-up.
How did you find your trial makeup appointment with me?
Fab!! I felt very lucky I was able to have another one due to the covid delay.
Would you have changed anything about your wedding makeup?
No, nothing at all!
Any advice for someone else getting married?
Everything works out in the end. No matter how long you wait or any problems you encounter. It's your day and you should do exactly what you want to do, not what others think you should do.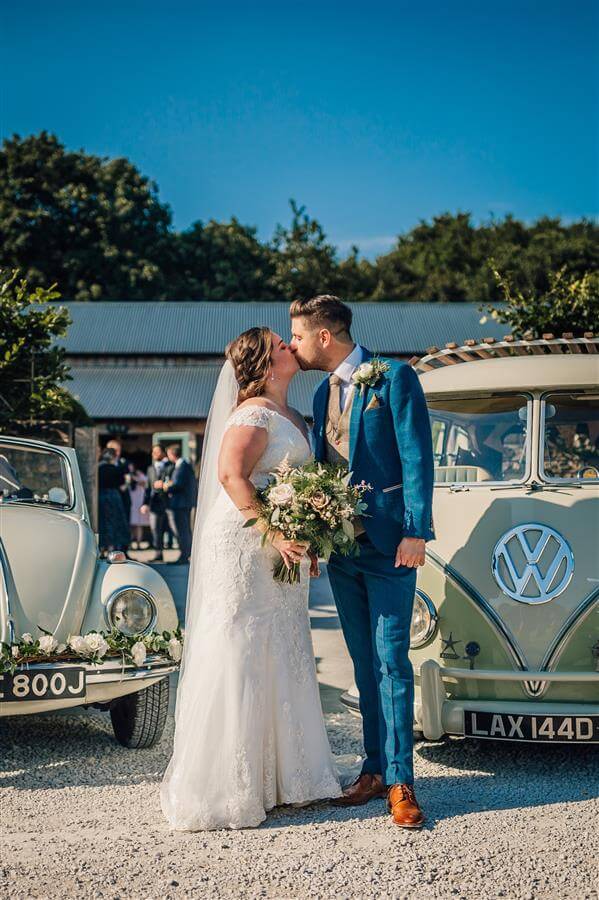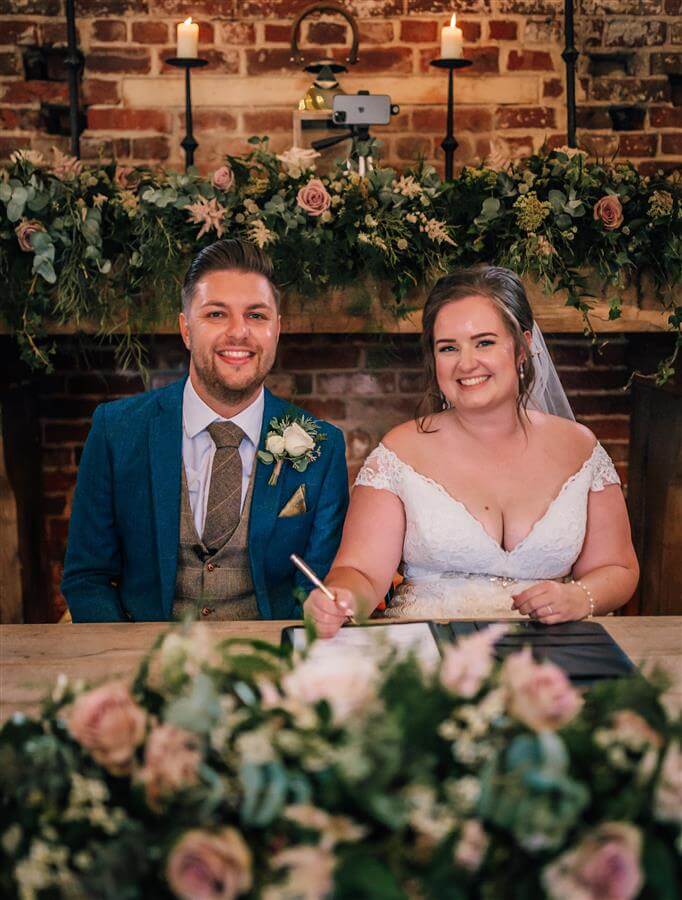 (All photos by Ritchie Sumpter Photography)
Becca left me this lovely review over on my Facebook page:
"Where do I even begin? Sali, you are just wonderful! From the minute I booked Sali for my wedding I knew I had made the right decision. Through all of the postponements due to Covid she was positive and understanding of my situation and offered me pep talks via social media for the past 18 months. I finally had my wedding day and Sali was perfect. She listened to what everyone wanted with their make-up and made the morning so chilled and relaxed. Everyone's make-up was perfect and the goody bag Sali gives you as the bride is a lifesaver (especially on a randomly boiling September day!) thank you for everything you legend
"
You can see more from Becca and Matt's wedding
here
.
Venue: Hazel Gap Barn
Photographer: Ritchie Sumpter Photographer
Hair: Mon Amie Wedding Hair
Florist: The Flower Room of Edwinstowe
Tags:
wedding suppliers
,
bridal hair
,
bridal make-up
,
wedding makeup
,
advice
,
wedding makeup review
,
flawless make up
,
client review
,
Nottinghamshire wedding
,
Summer Wedding
,
Mon Amie Hair
,
2021 Wedding
,
Nottingham Wedding Make Up Artist
,
COVID
,
recommended supplier
,
Hazel Gap Barn
,
2021
,
wedding advice
,
Wedding Make Up Interview With
,
COVID wedding
Leave a Comment