Archive
Recent Posts
Categories
New Year New Skincare Regime
New year, new me! Hahaha! If you're anything like me then that phrase will make you laugh hard. I'm still the same old Sali who can't be bothered to wear makeup on a daily basis haha!
But it's the new year, and if you're looking to take up something new (or give up something) then I'd wholly recommend a new skincare regime where you promise to look after your skin. Here's some tips to get you going.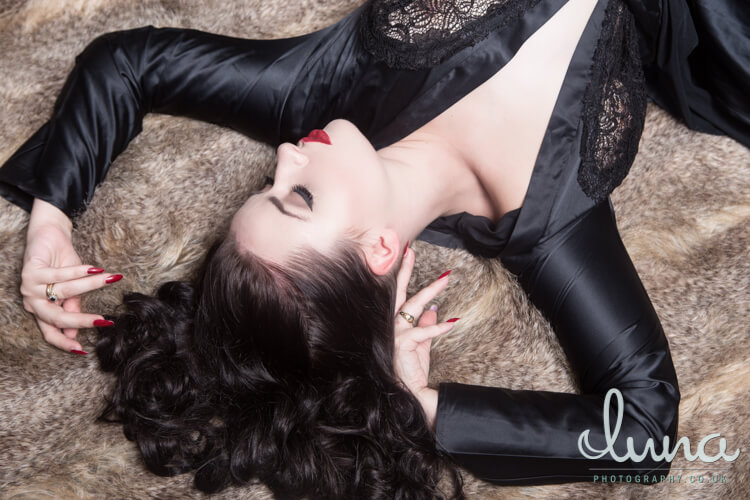 Cleanser
Over-cleaning your face can be really bad for you, so only cleanse your skin twice a day; morning and night. There are lots of cleansers depending on what your skin type is like, but I do recommend micellar water if you're not sure. When people still tell me that they use face wipes to remove their makeup, it makes my soul cry. Using wipes will not clean your face; it won't get into the pores leaving them clogged and dirty, the wipes will dry out your skin, and they'll cost you a lot of money for something that does a crap job! Get a proper cleanser and some reusable face pads.
Hydrate
Inside and out! Make drinking more water your goal this year (all these small actionable steps will really help you) and your skin will be noticeably better. Hydrating your body, both by water intake and moisturising, can ONLY have good benefits.
Exfoliate
Exfoliating your skin once or twice a week will improve the texture of your skin. I really like glycolic acid for exfoliating as there's no physical scrubbing at your face which can be really harsh if you don't know what you're doing. Microdermabrasion is also a great treatment. Removing the dry and dead skin will leave your face brighter and softer, and will make your makeup application be a lot smoother.
Eye cream
The skin on and around your eye is thinner than anywhere else on your body and needs a little extra TLC, so be sure to use an eye cream. It's a far different texture to regular moisturiser as it's often thinner, and needs to be more delicately applied too. It's only a small area so you only really need a small amount but I'd recommend twice a day; definately at night!
SPF
DON'T SKIP YOUR SPF! The rays that give you wrinkles are the same pretty much all year around, so using your SPF is really important all year around. And you need a bit more than you realise! Underuse will leave you without protected skin.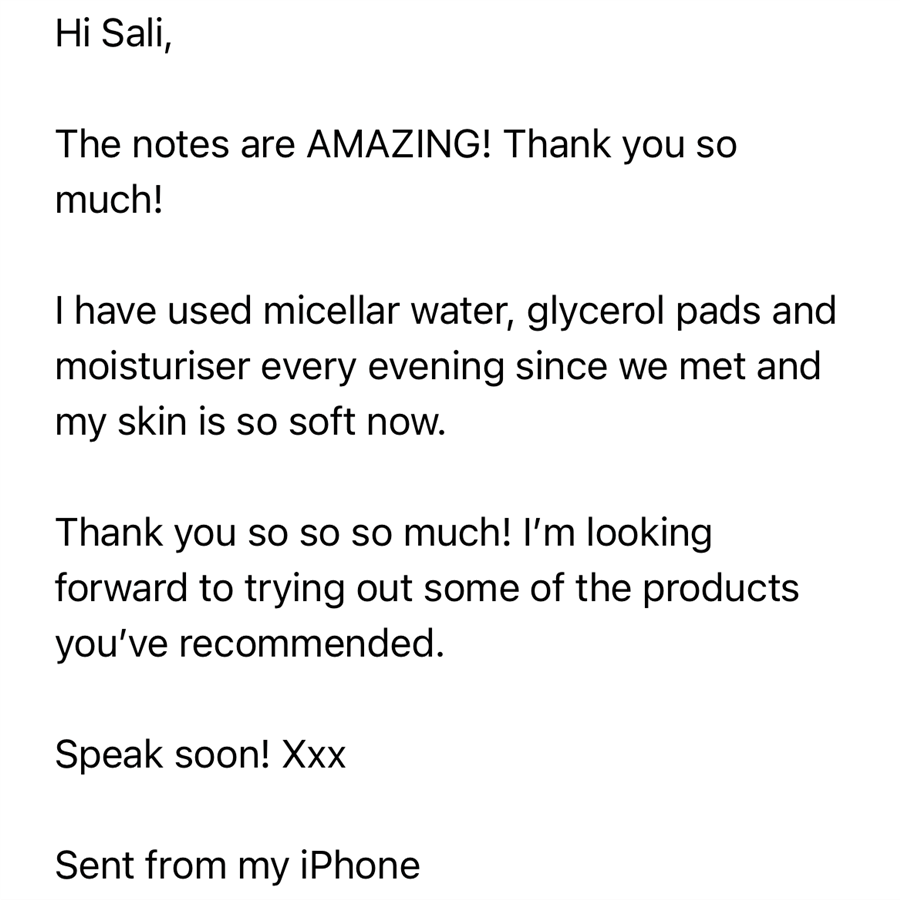 This email is from a previous bridal client Sophie who came to me for a makeup lesson; the best reply I could ever get!
If you want to book a 1-2-1 makeup lesson with me, take a look here to find out more about what it involves.
As with all skincare changes, you may not see results of your improved skincare routine until around 6 weeks in. It takes patience! Take a before photo of your face now, in clear day light if you can and then take another in 6 weeks time. Think of it this way; by Valentine's Day, you could be experiencing the best skin of your life!
Stick at it, boo. You can do this!
Tags:
skincare
,
exfoliator
,
advice
,
beauty
,
spf
,
damaged skin
,
moisturise
,
winter skincare
,
flawless skin
,
flawless make up
,
dry skin
,
skincare advice
,
hydrating
,
summer skincare
,
do's and don'ts
,
makeup advice
,
cruely-free
,
Nip & Fab
,
exfoliate
,
exfoliation
,
hydrate
,
cleanser
Leave a Comment