Archive
Recent Posts
Categories
Interview: SaywellHQ Photography
Today's blog is an interview with Andy from Saywell HQ Photography. I've only met Andy once, but with the type of person he is, we clicked straight away! He's a good human and you can get his personality from this interview. He's one of my recommended suppliers, and I'm super pleased I've got more weddings with him this year :)
"Nottinghamshire-based photographer; stealthy! Passionate about photography, professional and takes really lovely non-intrusive photos and captures really lovely moments without you ever knowing he was there. Apart from his epic beard ;)"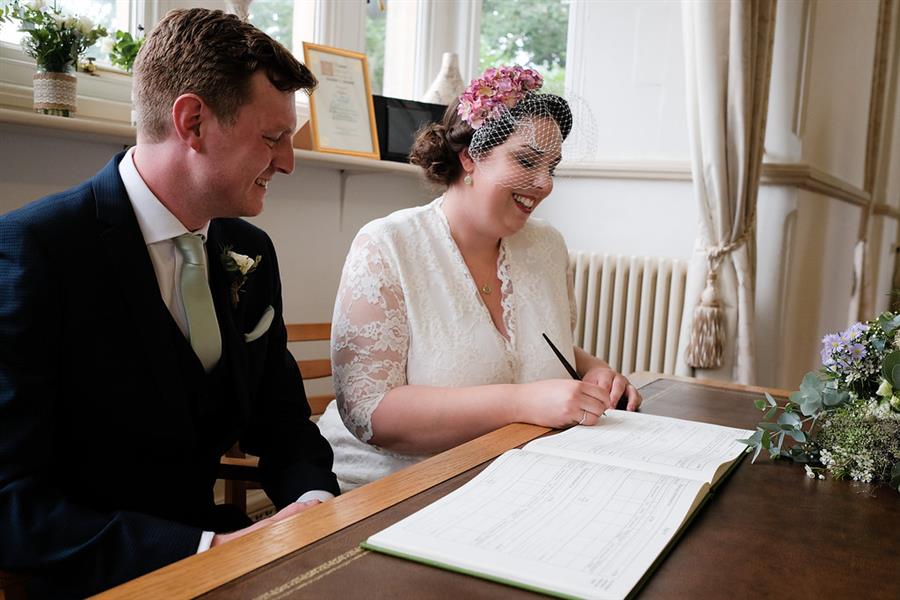 How're things with you?
Things are cool, obviously, we are all dealing with a lot at the moment, and I hope pretty soon that we get some idea of what weddings are going to look like for the rest of 2021 and beyond. I feel for all the couples postponing numerous times, but I really feel for the suppliers, the small guys whose businesses are on the line.
How did you get into wedding photography?
Like a lot of wedding photographers, it starts with a mate getting married and saying, "you've got a camera; will you take our wedding pictures?" I did my first wedding and I'll be honest it wasn't that much fun…. Just seemed to be a lot of standing around and not a lot happening….
The next few weddings were for mates of my wife, for some reason where she worked loads of them were getting married, think I did 5 weddings for people she worked with. Those 5 weddings taught me so much, but the biggest thing that dawned on me from those weddings – I didn't want to be a 'wedding photographer'; I wanted to take pictures of people at weddings, and I want to capture all the emotions of the day as natural and as candid as possible, I didn't want to interfere in a moment or create a moment, I wanted people to enjoy the wedding day without the sound of a bossy photographer in the background.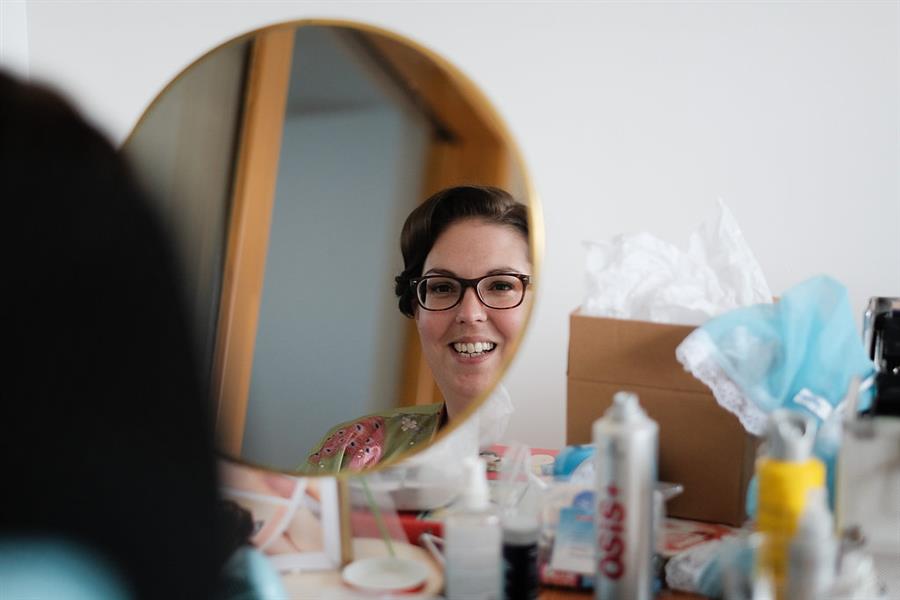 What have you looked forward to the most in getting back to work?
I was fortunate that I was still able to capture a few weddings towards the end of 2020 and yes all of them were short coverage weddings with guest numbers ranging from 30 for the ceremony and reception, down to 6 and me counting as one of them. I loved being around people. I love my wife, I really do – but being out and about mixing with people was amazing and I couldn't wait to be able to do that again.
What, if anything, are you going to do differently or want to see done differently?
Something which excited me during the lockdown weddings was the ability to do things a little differently; with the restrictions in place, the timings for the wedding day almost went out the window and for a lot of couples they were able to mess with the timings and do what they wanted and when they wanted.
Typically, a wedding venue dictates the major timings of the day; when the Groom should arrive, the drinks, the wedding breakfast, when evening guests should rock up, the cake cut and the first dance timings, but most of this didn't matter last year. One of my couples decided to do the first dance before the food, in the garden of the venue, with the sun beating down – it was epic! I hope couples in 2021 and 2022 play with the timings and do a few things a little differently in future.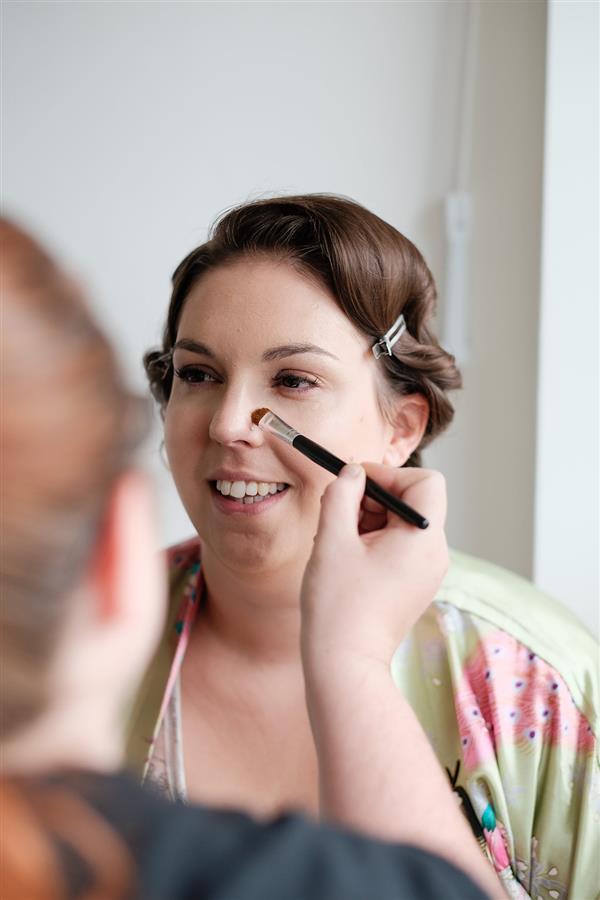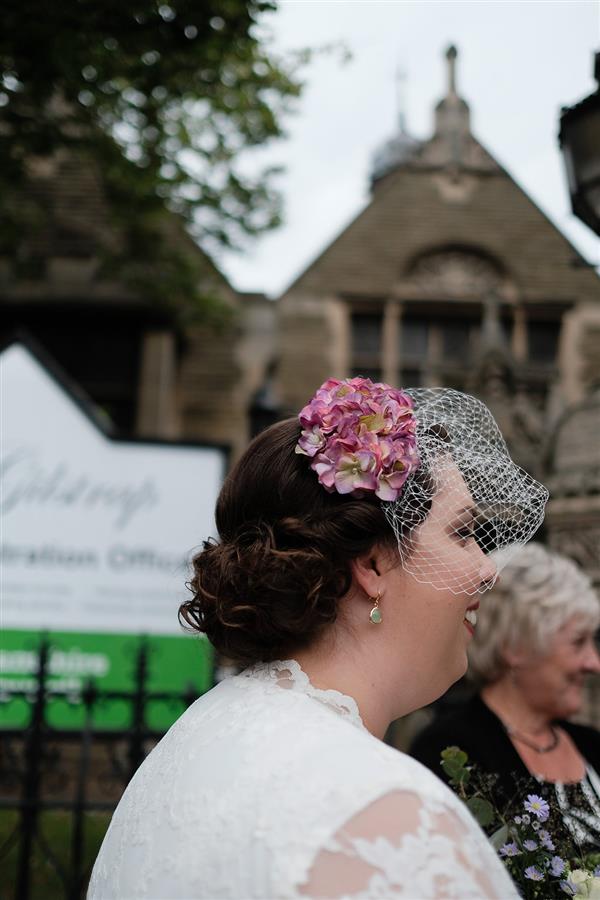 The industry has changed a lot in the ten years I've been in business, and I'm sure it has for you too. What do you lament, and what are you pleased has changed?
For me, the biggest bugbear in the wedding world is social media… and there are two bits to it. Socials was a place to share and interact, and have fun, but now say on Instagram it's just become such a spammy place with so many voices constantly shouting, and the problem is – If you don't shout then you don't get found and your work is missed; so, you have to join in! The other bugbear (and this is more of a photography issue) is styled shoots… Now, styled shoots have been around for years, but over the last 2 years I have seen so many of them being done and the images which are then shared are not tagged as being from a styled shoot and this leads to couples being misled; certainly, from a photography point of view if the images are being described as 'in the moment' and 'candid'; when they are certainly not!
Right – now the whinging is out of the way, let's get onto the biggest thing that has changed in a positive way and that's – more interesting styles of wedding photography. When I started everyone did the same thing, it was all staged, all very traditional, but over the last 4-5 years with more and more people joining the wedding photography world – Styles have changed, and people are really pushing the boundaries of what wedding photography is all about and I LOVE that!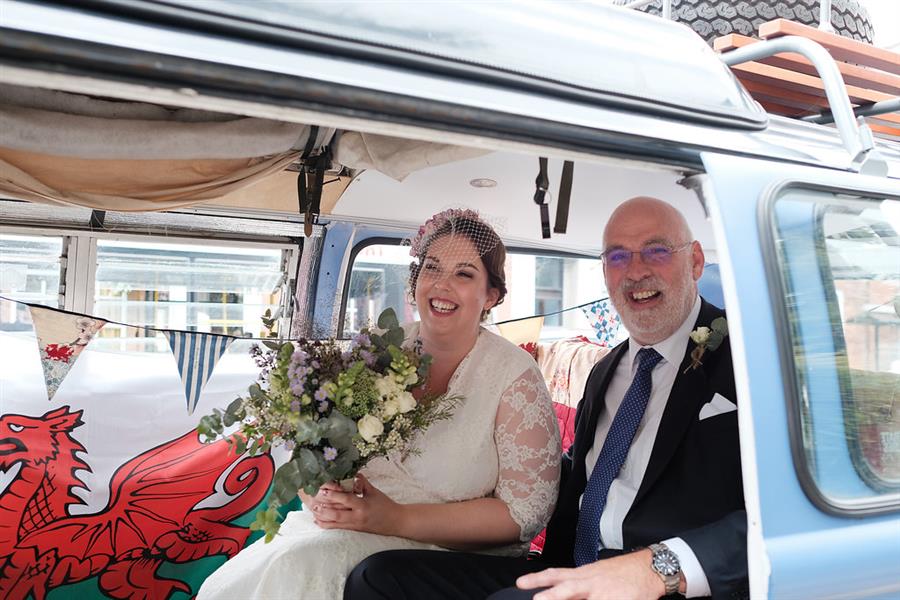 What's been the best thing to come out of lockdown for you or your business?
From a business point of view, I have managed to spend a lot of time working behind the scenes on the business, the CRM, the workflows, the website have all been worked on and are in a much better place now than 12 months ago. I hope that this means less admin for me, and that means more 'me' time!
What's the best piece of feedback you've ever had about your work?
The hardest part of my job is pressing 'send' on the gallery email to the couple, it's the most nerve-racking time for me! Thankfully every single one of my couples has loved their wedding images, they love seeing the bits they missed, the hugs, the kiss, the tears, and the crazy disco dancing. for me when a couple tells me how much they love their images – that's all the feedback I need, and it means that what I'm doing is the right thing for the couples who have booked me.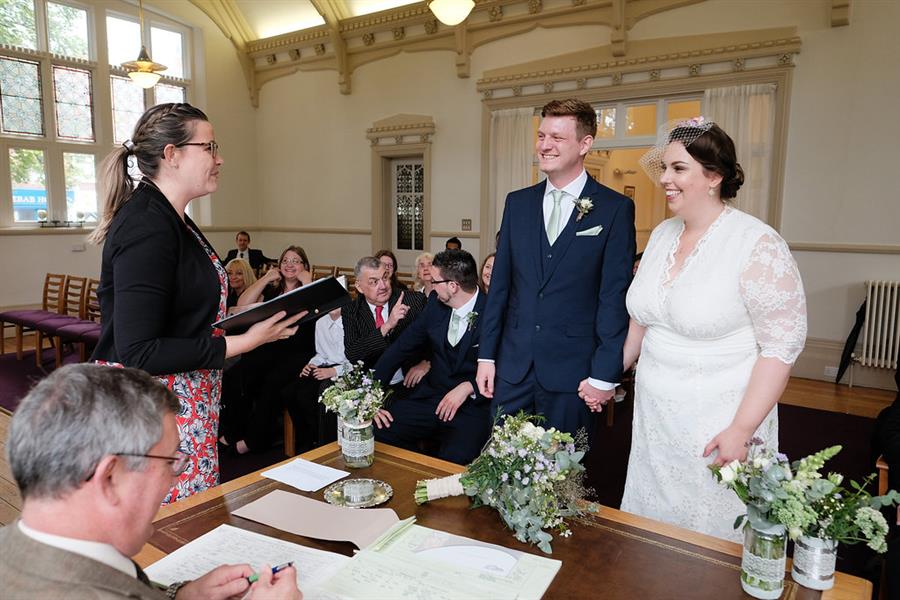 Could you pick one thing people should have at their wedding?
100% a bouncy castle! When me and the Wife got married some 15 years ago, we had a bouncy castle, and I can still see my Mum in her wedding outfit giggling as she was bouncing up and down on the bouncy castle!
What advice would you give to someone planning a wedding?
Wow – there is so much to talk about, but the one thing I think people need to be careful with is…. Money. Weddings can become a financial black hole and it's so important to remember the things that are important on your wedding day. A couple from 2019 spent a fortune on their wedding and I know they ended up putting so much of the wedding on credit cards… and that has caused them a lot of problems. They spent £500 on a hummer for the Groom and his mates and only had the car for 45 minutes as the driver put his foot down and got to the venue early…. They spent a fortune on small things but in the end, it added up to a lot of money and a lot of the stuff was things that people wouldn't even notice. So, my big advice – spend money on what really matters and don't get sucked into buying tat!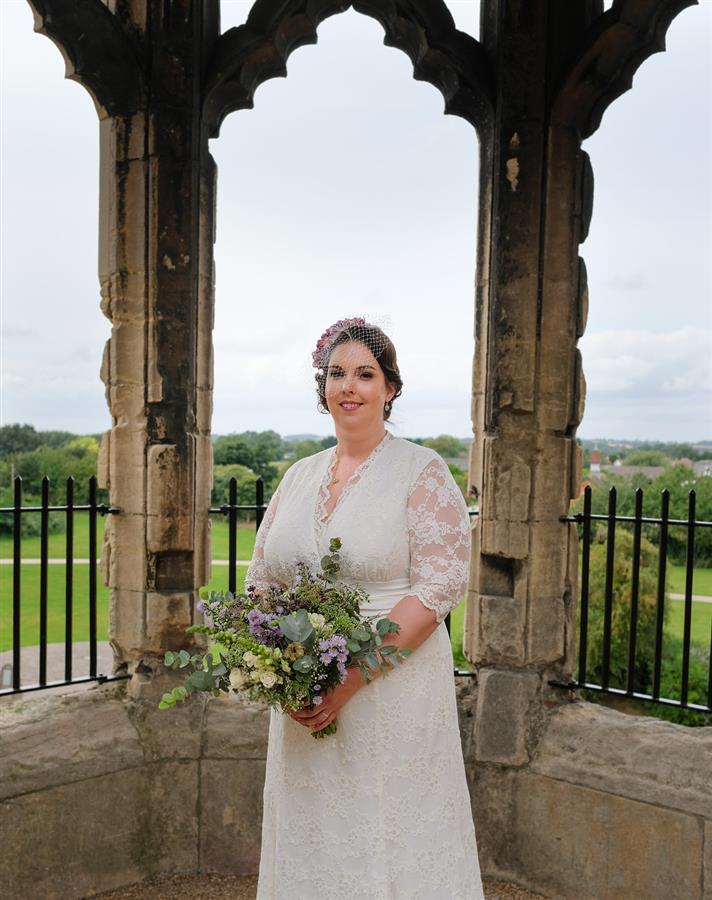 Most embarrassing moment at a wedding?
I was taking pictures of people hugging, kissing, and celebrating with the newlyweds and for some reason, I went for a low shot, really cannot think why, but I did. Trousers split from the plums to the knee. Plums to the knee. I few guests spotted it and I shared funny nods with them, but I had to think fast. I had three options, carry on and risk indecent exposure… run and hide… or fix them… I went for fixing them. I went off to find someone who was working at the venue and I asked if they have a staple gun, I was going to staple my trousers together! So, there I was in the men's toilets, cameras on the floor, stood in my boxers- stapling the inside of my trousers together. Thankfully, it worked - for the next 45 minutes, I was fine, albeit walking around like I had wet myself as I didn't want to split them again. I think I for the most part got away with it and whilst everyone was tucking into their wedding breakfast food, I managed to get back to the car and change into some trousers not being held together by some staples.
Anything wedding related that you wished you had done differently?
Easy one this, I wished I had started taking pictures at weddings much sooner! I was a late bloomer to wedding photography having started when I was 35, I wished I had started maybe 10 years earlier, although I'm not sure I could shoot the way I do on cameras from 10 years ago.
I just want to leave you with this line from Andy's website: "If you want a wedding photographer to take over your day, to shout at your guests, to take you away from your family and friends for hours on end to do formal picture after formal picture – then I'm not the wedding photographer for you, but if you want your wedding story told in a beautiful, emotional and honest way – then welcome, you have come to the right place."
I'm excited to see Andy again this year as I know I'll get some beautiful beauty shots of my bride :) Check out Andy's website to see more of his work!
Tags:
Derbyshire wedding
,
wedding suppliers
,
wedding hair
,
wedding makeup
,
advice
,
professionals
,
vintage makeup
,
Team Pin Up Moo
,
self-employed
,
2016
,
Summer Wedding
,
photographer
,
Nottingham Photographer
,
recommended supplier
,
Pin Up Curl Hairwear
,
vintage hair
Leave a Comment