Archive
Recent Posts
Categories
Interview: Pin Up Curl
Sarah from Pin-Up Curl is my work-wife! We work on loads of vintage weddings together, and I know that any wedding morning I'm with her, we'll have an absolute blast. I'm gutted that it's now over a year since I've seen her and worked with her, and can't chuffing wait to see her! Here's a little catch-up with her about the last 12 months and her future plans...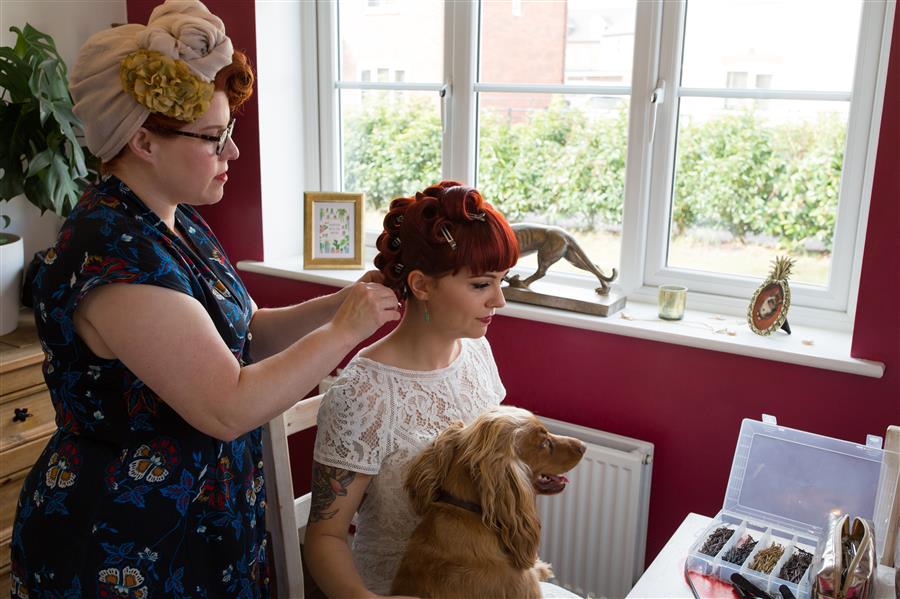 (by Shot by Amy)
How're things with you?
Well, it's been hard to get motivated after a very busy time leading up to Christmas but I'm getting there. I'm not beating myself up about it though as I know I'm not alone. I remind myself how lucky I am to have a diverse business that's kept me going mentally and financially over the past year, and lucky to have so many loyal customers who continue to buy from my hair accessories business.
When did you first get into hairdressing/hairstyling and think, 'ooh I like this'?
About 10 years ago when I went to a local 40s wartime reenactment weekend. I researched how women styled their hair back then and attempted the look myself, badly I might add! Then that evening I dressed in a more 50s style and got so many compliments it triggered something off. I'd been stuck in a style rut and even though I liked the 50s and 60s fashion it just felt right to explore that more. I practised the authentic techniques of pin curling and rolling every night. You could say I was a little obsessed! After several years of styling my own hair, I decided to offer it as a service to see where it went.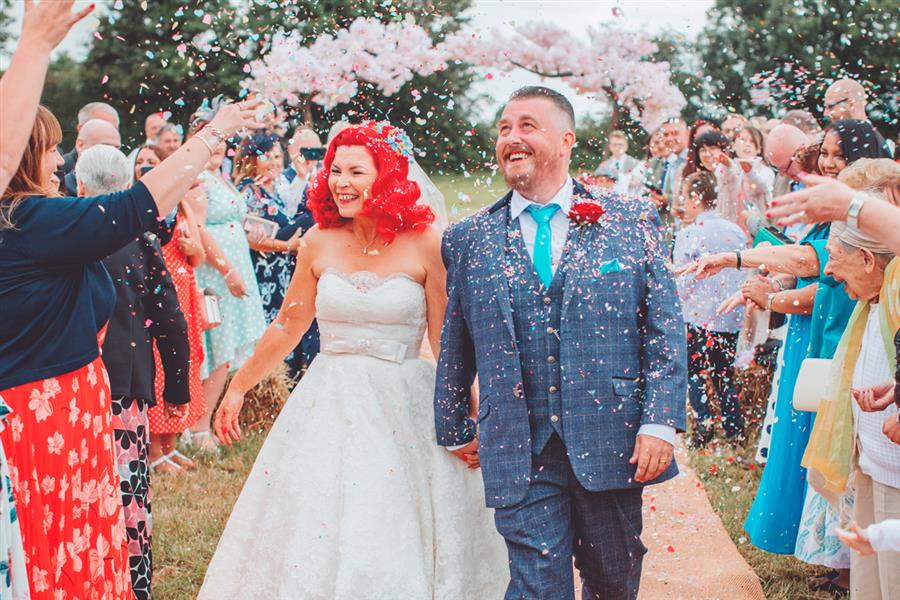 (by Dan Foley Photography)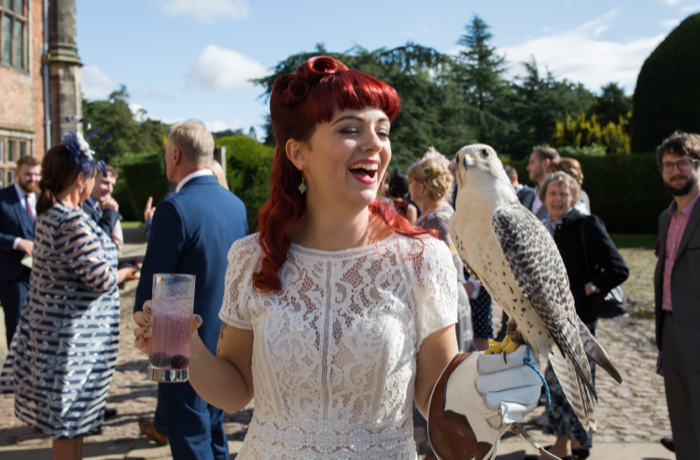 (by Shot by Amy)
What're you looking forward to the most when you get back to work?
I've not stopped working on the accessories range, but that's on my own in the house all day, so I'm really looking forward to the human interaction when I can style hair again, particularly for weddings. I miss meeting new people and talking to them and catching up with my friends in the wedding business.
What, if anything, are you going to do differently?
During the first lockdown, I realised how hard I've been working during the week and at weekends. I'm a bit of a workaholic to be fair, but having no wedding hairstyling booked in meant I had whole weekends free to spend with my fiancé and having time to myself. I had planned to cut down on weddings to carry that on, but with Brexit that might not happen if I lose European customers due to customs charges now been implemented. We'll see though; things are ever-changing and evolving too much at the moment so any plans I make will be the same.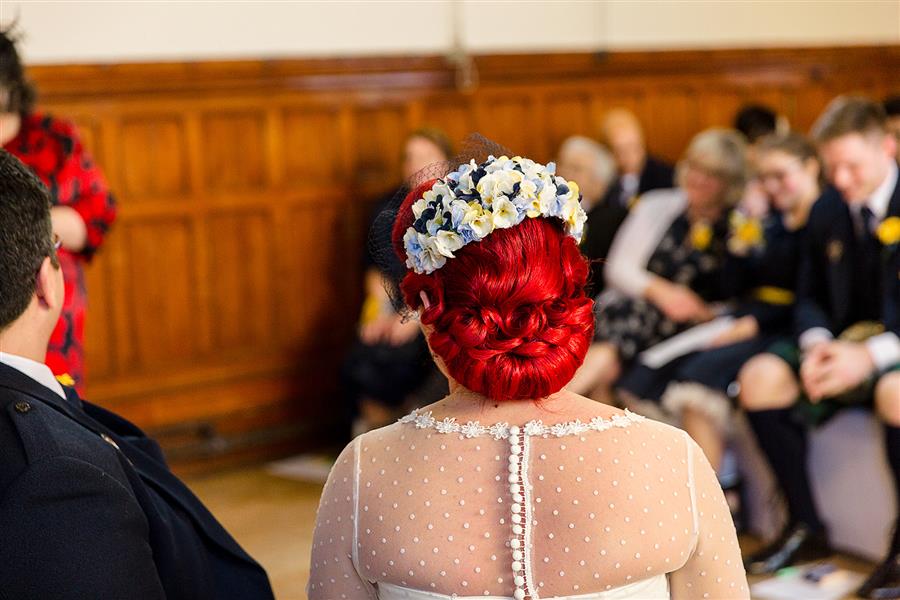 (photo by Emily and Katy Photography)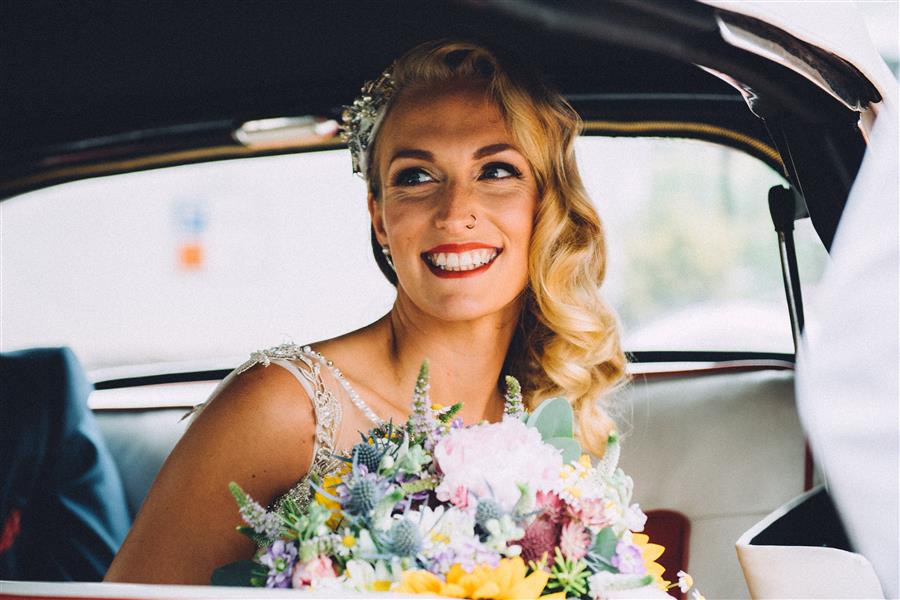 (photo by Ed Godden Photography)
The industry has changed a lot in the ten years I've been in business, and I'm sure it has for you too. What do you lament, and what are you pleased has changed?
What do I lament? That has to be Brexit! And what am I pleased has changed? How easy it is to reach more followers and potential customers through social media, and how weddings can be anything goes these days. Traditional is no longer the expected norm.
Tell me about a wedding supplier that you can't wait to see again or that I need to know about.
Well, that's obvious – you! (I didn't even pay her to say this!)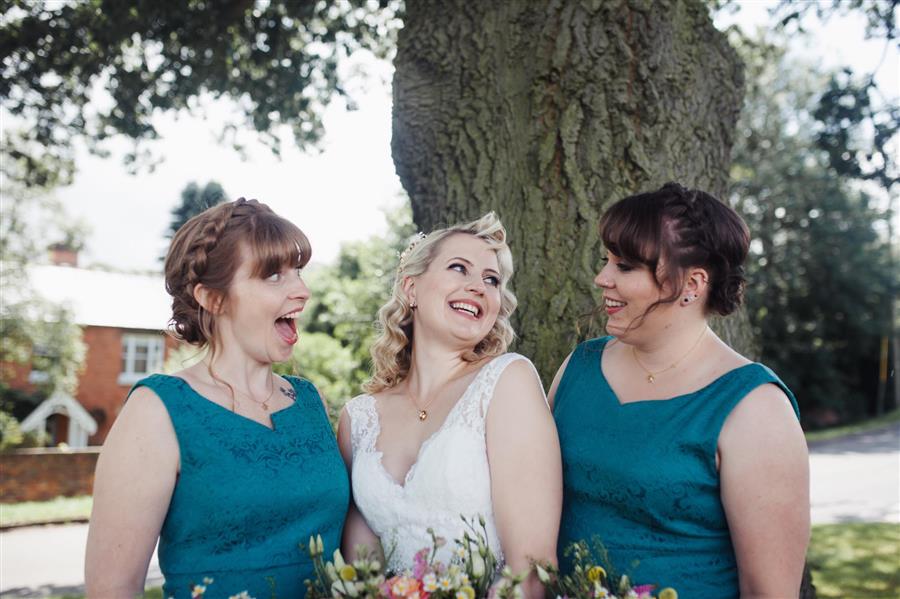 (By Pip and Wolf Photography)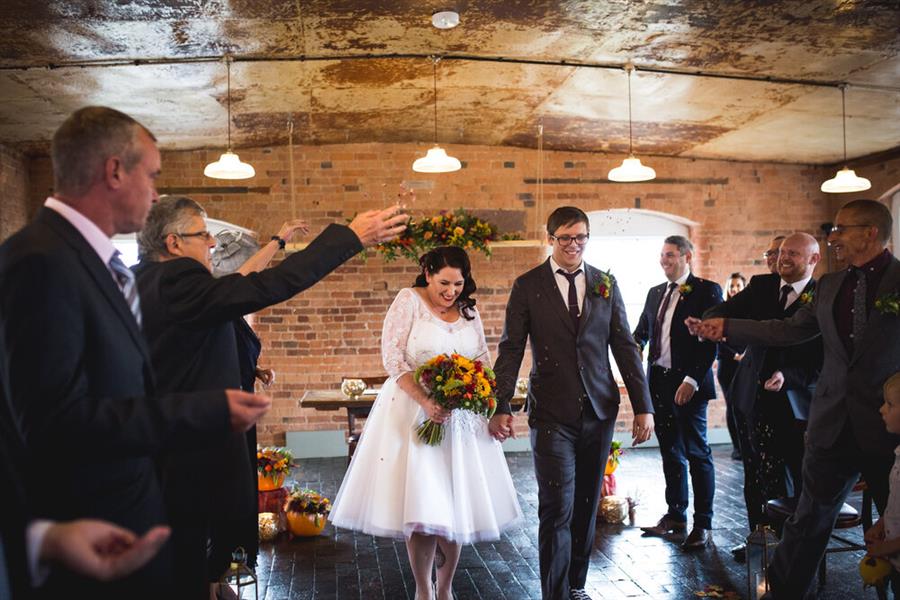 (By Dan Lambourne Photography)
What's been the best thing to come out of lockdown for you or your business?
To know how well supported I am by my customers and friends and family.
What's the best piece of feedback you've ever had about your work?
I styled a lady's hair at a vintage festival several years ago. She was quite anxious, shy and nervous and suffered from panic attacks. She'd tried to go into the shopping marquee but found it so crowded and oppressive, she had to leave. The next day I bumped into her and she was absolutely buzzing that she'd felt so confident after having her hair and makeup done in a pin-up 50s style that she strode into that tent, stayed there, shopped and loved it! It's a good job I was wearing sunglasses at the time so she couldn't see me well up! It meant so much that something so simple as a quick makeover had given her so much bravery.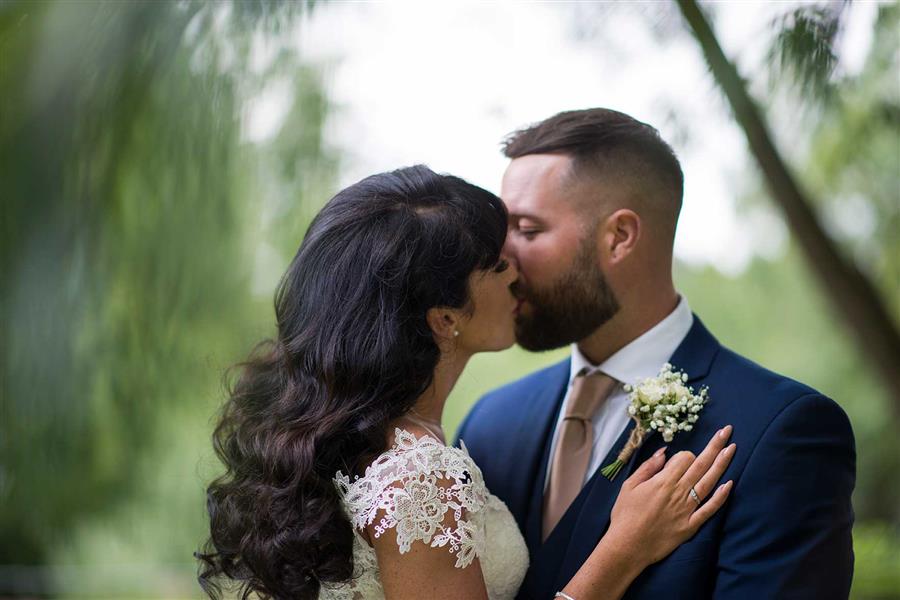 (By Hollie Nicole Photography)
Could you pick your favourite wedding experience?
Oh absolutely. I'd been booked for a December same-sex wedding. It was cold and frosty, with light snow and was beautifully Christmassy. The couple were absolutely lovely and got ready together in the same room. There was so much love between them, and it was a beautiful thing to see and feel. The way they complimented each other during the getting ready process was so special.
What are you most proud of in your career so far?
Probably my actual career! The hairstyling side of Pin-Up Curl is eight this year, and the accessories side is five years old. That feels like a huge achievement considering I'd been a Knitwear Designer for almost 20 years and never thought I'd be able to get out of it.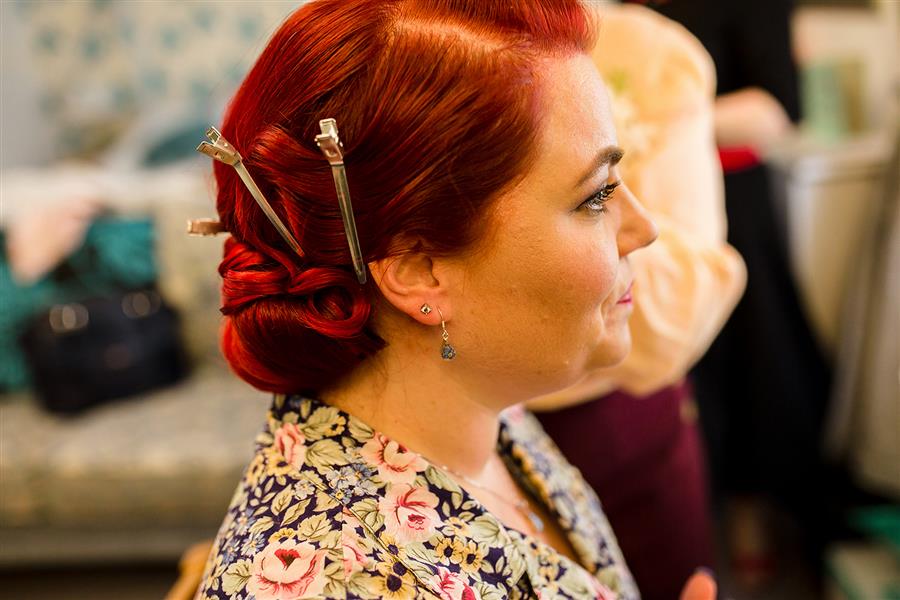 (photo by Emily and Katy Photography, one of my recommended suppliers)
If you're planning a vintage theme for your wedding look, then book Sarah and me as your wedding morning beauty team. We'll have you looking picture-perfect in no time at all! She's one of my recommended suppliers, and you can view her wedding work here.
Tags:
Wedding
,
Derbyshire wedding
,
Pin Up Curl
,
wedding suppliers
,
brides to be
,
hairstylist
,
bridal hair
,
wedding hair
,
professionals
,
vintage makeup
,
Team Pin Up Moo
,
Emily and Katy Photography
,
Ed Godden Photography
,
Burton Town Hall
,
red hair
,
fascinators
,
hair wear
,
Nottinghamshire wedding
,
Autumn Wedding
,
Spring Wedding
,
2020 Wedding
,
2019 Wedding
,
pinup make up
,
recommended supplier
,
Hairwear
Leave a Comment