Archive
Recent Posts
Categories
Interview: Anna Rose Heaton
Anna Rose Heaton is a wedding and family photographer, but also a trusted retoucher of other wedding photographers in the East Midlands. Her photography style is best described as romantic and she gets stunning images you won't have even thought about, or seen her taking! She's a diamond and she loves a pun, so we're kindred spirits!
I love that Anna's Instagram feed is just full of beautiful authentic happy smiles, that were just so blissed out in a specific moment and she caught that moment forever in a photo. Smiling is lovely, as is Anna :) I asked her some questions about her business and the lockdown, and she's kindly answered here :)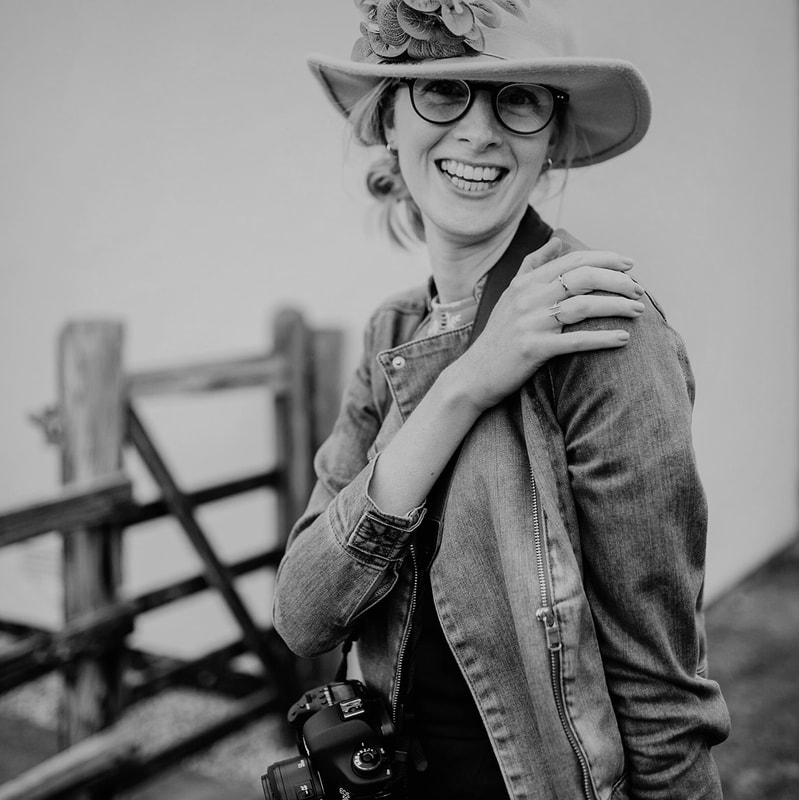 How're things with you?
Not bad thanks for asking! I'm trying to take things one day at a time which can be easier said than done at times.
When did you first pick up a camera and think, 'ooh I like this'?
When I was about 16yrs old, one summer a friend and I acquired a clunky old Russian 35mm film camera and started taking photos - we had no idea what we were doing! We took the film to be processed and it was so exciting waiting for our photos to be ready. That's what really got me hooked but I'd always loved my little digital camera up until then too! I then decided to do a photography A-level and chose a 6th form college which had great photography facilities.
What're you looking forward to the most when you get back to work?
PEOPLE - being around people again. I'm definitely someone who gets my energy from being around & interacting with other people. That's one of the reasons I got into wedding photography, as weddings are all about storytelling and capturing people's emotions & expressions!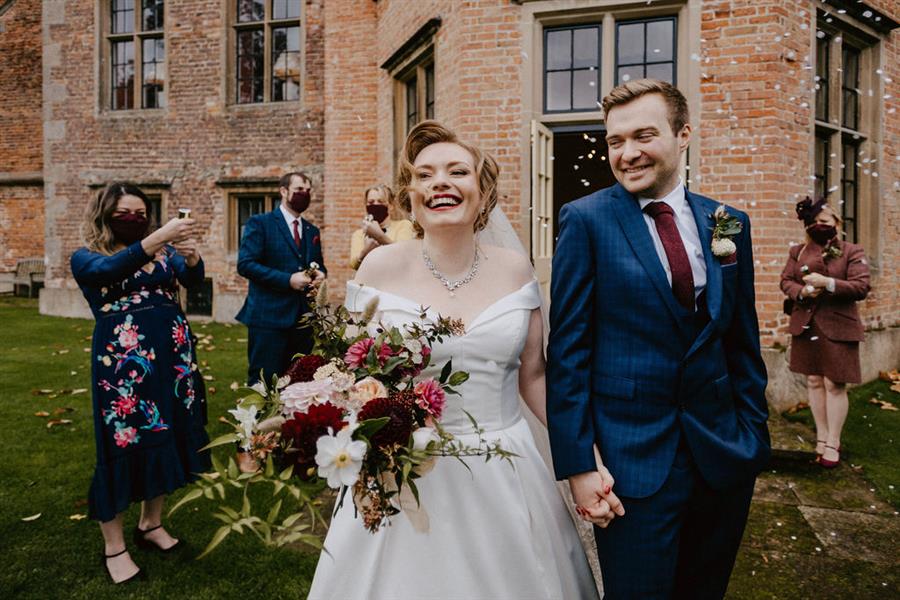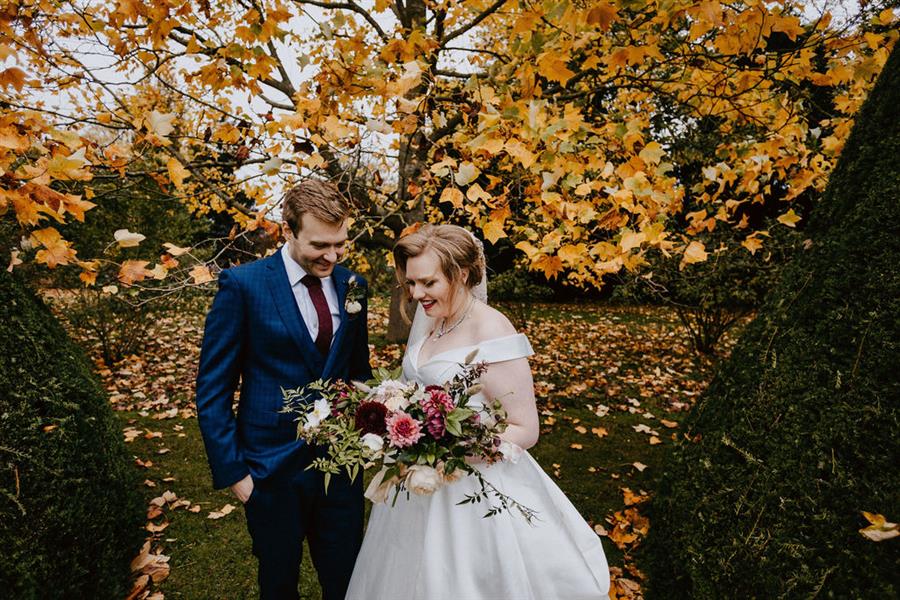 What, if anything, are you going to do differently?
I haven't really thought about this, I will just be so happy to have some work again, that I'm going to embrace being busy and being able to do what I'm meant to be doing. So I guess to try and 'ENJOY' the job a bit more. It's that classic thing of 'You don't know what you've got until it's gone.' I think we can all be guilty of taking our jobs for granted at times.
The industry has changed a lot in the ten years I've been in business, and I'm sure it has for you too. What do you lament, and what are you pleased has changed?
I still feel relatively new to the wedding industry (3 years into my freelance photography life) I guess generally the wedding industry has continued to grow exponentially during the last ten years. All the bits around weddings have got quite big, the hen & stag do's and that side of things has been a really big part of the wedding world. Although it's really interesting now 'micro weddings' are becoming the new way to get hitched, I sometimes wondered if a result of the pandemic might be that weddings could go back to how they use to be, a bit more low key & a half a day of celebrations rather than a full-on day and night. It will be interesting to see as so many couples want to get married and aren't put off with it being scaled back. Time will tell!
Tell me about a wedding supplier that you can't wait to see again or that I need to know about!
The lovely Julia from Curious Magpie Styling. We managed to work together on a really groovy 70's inspired styled shoot back in October when lockdown restrictions eased. It was such a fun day and myself and Julia worked together to create the concept for the styled shoot. I felt like my little dreamworld was created right before my eyes! (See Below)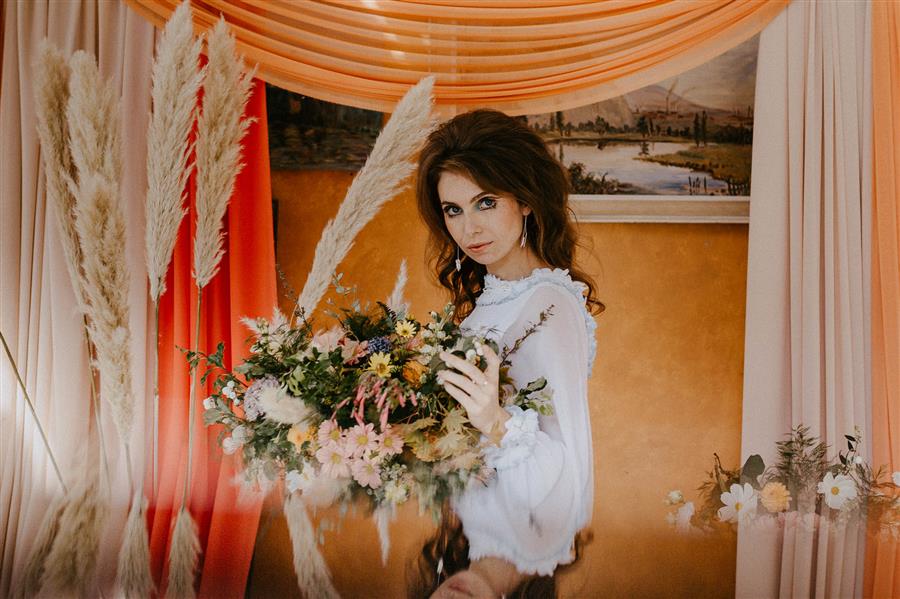 What's been the best thing to come out of lockdown for you or your business?
For the styled shoot, we decided to source all the wedding dresses from local charity shops as we wanted to show how creating a unique wedding style can be done sustainably and still be affordable. I've always loved thrifting pieces in charity shops as it's a great way of finding unique pieces for your wardrobe. The styled shoot rekindled something in me and led to a whole new lockdown passion project... Over the last 6 months, I have been upcycling a number of wedding dresses/garments with the help of my talented Granny Rae. She was bored and lonely in lockdown and wanted a project she could work on over winter and it's been so much fun. I never knew that my Granny and I have such similar style ideas until this year! We're adding the finishing touches to the collection and we're hoping to launch the collection in Spring 2021. I'm still sussing out the best way to sell the garments as it's all a bit new to me. (I've attached a photo of our most recent creation - a skirt and top separate combo upcycled from a Pronovias designer dress thrifted in a charity shop)
What's the best piece of feedback you've ever had about your work?
At wedding fayres, people have often commented on the raw energy I manage to capture within my photos, which is always lovely to hear!
Could you pick your favourite photographic experience?
This is a tricky one to choose so I'll give you two!
1) My first ever styled shoot I mentioned earlier. I had so much fun working with a great team of creatives and it was a big highlight of 2020. I'd never organised and planned a styled shoot before, so seeing it all come together on the day was very rewarding and it was so nice to be with other people in the industry again.
2) Before being an independent freelancer, I worked with an awesome wedding photographer Ed Godden (another of my recommended suppliers!) for two years as his full-time assistant. This was such a big part of my learning experience and we had such a great time working together at weddings up and down the UK. I helped with the post-production editing too, so when we weren't shooting together we were usually in the studio editing and having a right laugh. Ed always had some great stories to tell from his time as a press photographer when he first started out. I feel very lucky to have landed that opportunity working for Ed and he taught me so much.
What are you most proud of in your career so far?
I think the fact that I "went for it" and decided to step away from a full-time office job that was secure but at the same time killing my creative soul. I don't think of myself as much of a "risk-taker" but in reality following your passion is quite a leap of faith, so I'm proud of myself for following my heart.
What is your favourite makeup or skincare product?
I have a very limited makeup kit but I don't think you can ever underestimate the power of a statement red lip! Sometimes if I feel a bit sad or fed up around the house then I've popped a bit of lippy on and it can actually change your mood when you have a nice cheery colour on your face. I can't wait for face masks to be a thing of the past as I think I'm going to go for it on the lipstick front #FreeTheLip (haha that's got a weird ring to it!)
If you're scrolling through these images and think, "Yeah, these are the kind of images I want at my wedding", then get in touch with Anna! I'd love to work with her again, so maybe we'll create some magic for your big day.
Tags:
lipstick
,
wedding suppliers
,
professionals
,
retouching
,
self-employed
,
styled photoshoot
,
Ed Godden Photography
,
Curious Magpie
,
Nottinghamshire wedding
,
Summer Wedding
,
Autumn Wedding
,
Mon Amie Hair
,
2020 Wedding
,
2019 Wedding
,
photographer
,
Nottingham Photographer
,
pandemic
,
interview
,
COVID
,
recommended supplier
,
Anna Rose Heaton Photography
,
Holme Pierrepont Hall
Leave a Comment