Archive
Recent Posts
Categories
Jen and Jamie at The Old Vicarage at Elkesley
Jen and Jamie's wedding day was possibly the wettest wedding day in the history of my decade in wedding makeup! They thoroughly embraced the rain though and were totally committed to having the best day ever.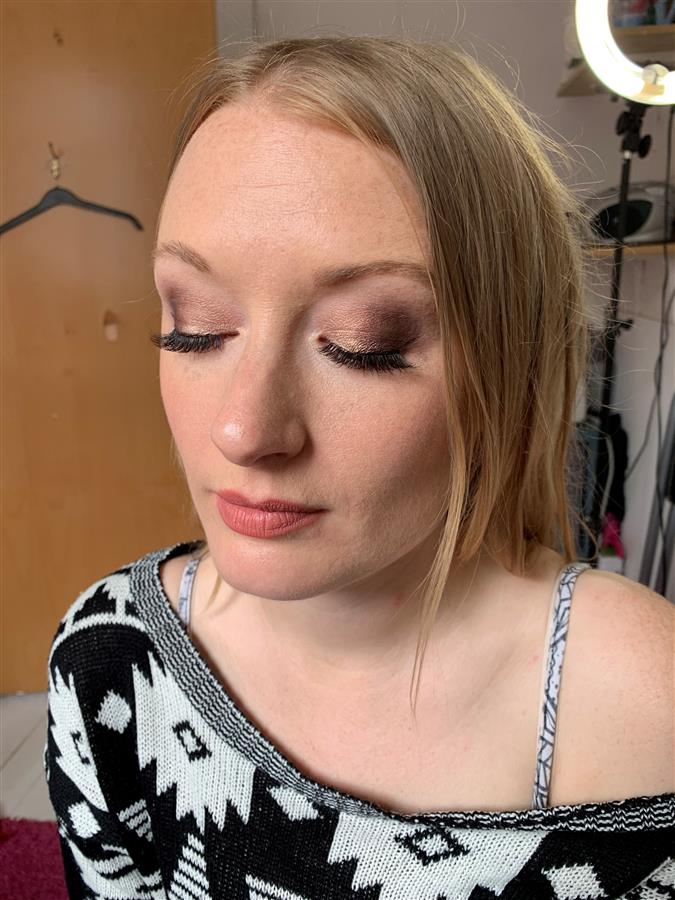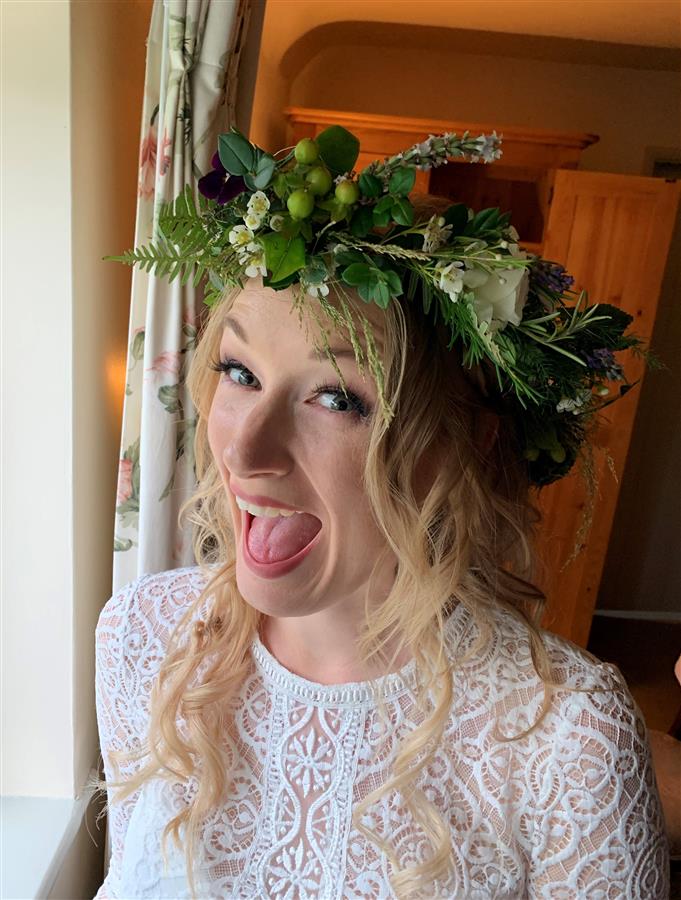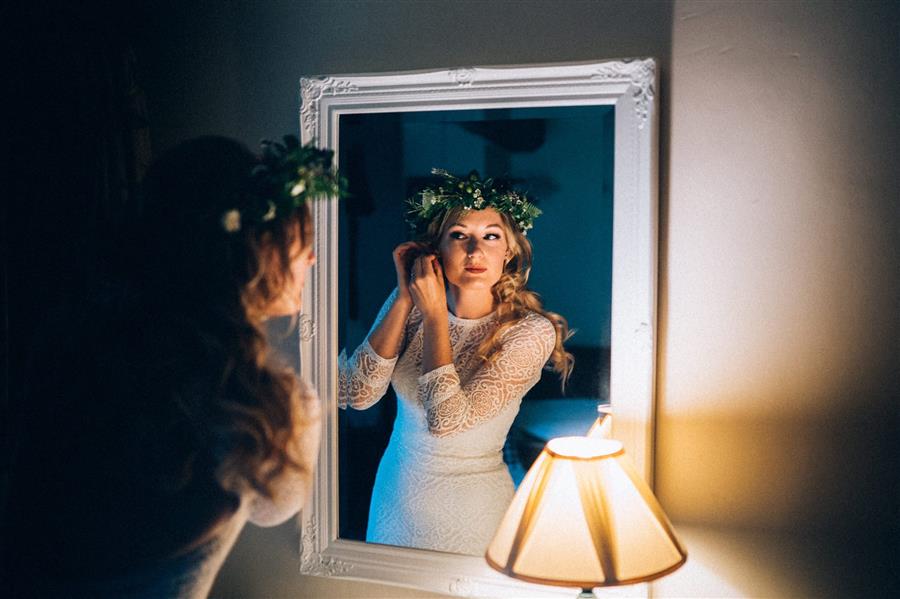 Jen's wedding morning was the epitome of chill; we giggled, had a sneaky post-breakfast G&T (Jen, not me!), and had a craic of innuendo and inappropriate jokes with the talented and warm Laura from L.H.Professional Hair.
It was a great morning and made all the funnier when the marvellous Ed Godden arrived. I've worked with Ed a few times over the years, and I always adore knowing he's doing a wedding as the photos will be incredible. Because of this, he's one of my recommended suppliers! Have a look at Maya's wedding photos by him on my blog here.
Here's some of the gorgeous photos of Jen and Jamie's wet n wild wedding by Ed, and a couple of photos from me taken at her trial and on her wedding morning. You'll soon be able to tell the difference in a professional photographer and someone who got an E in GCSE Photography!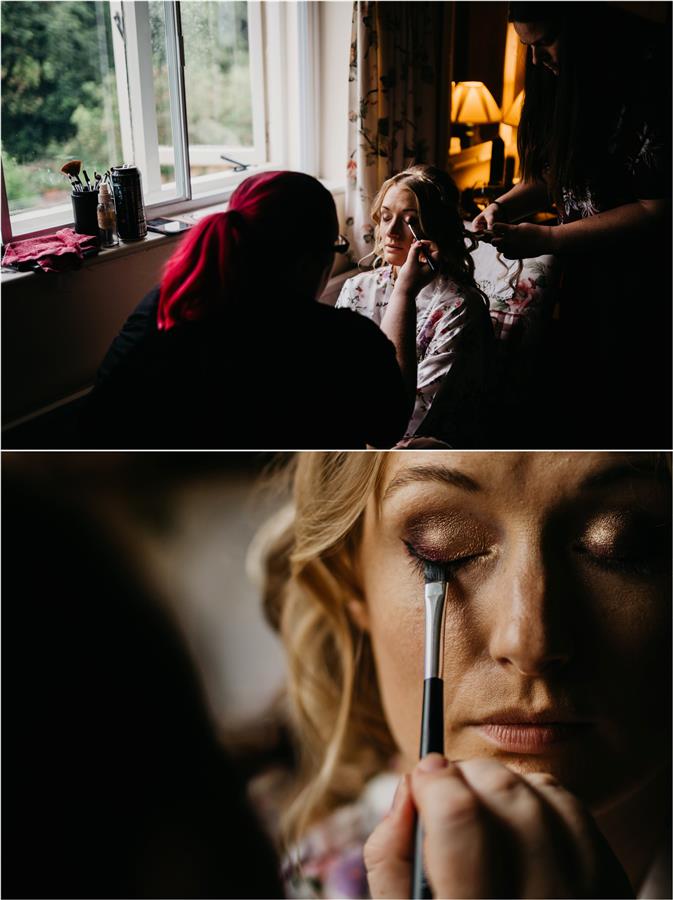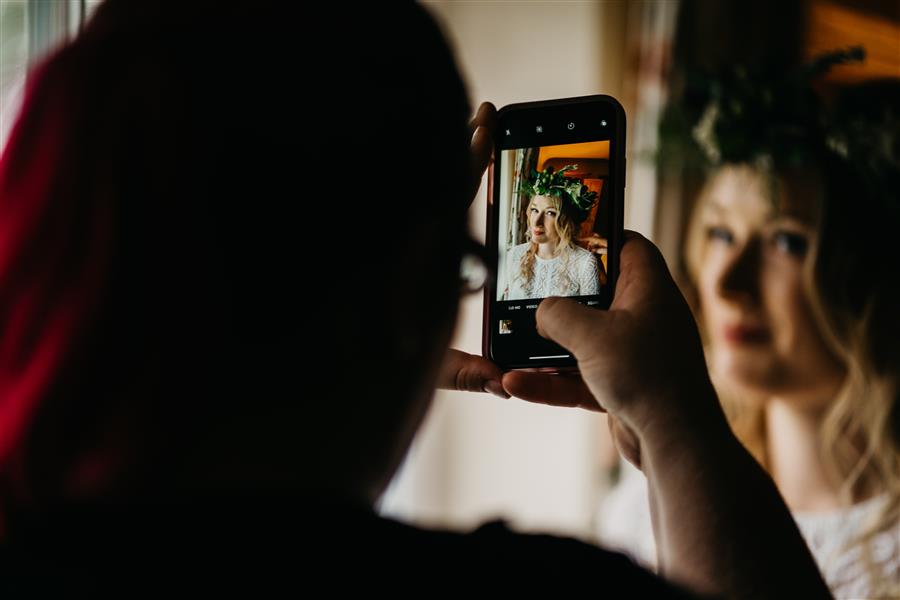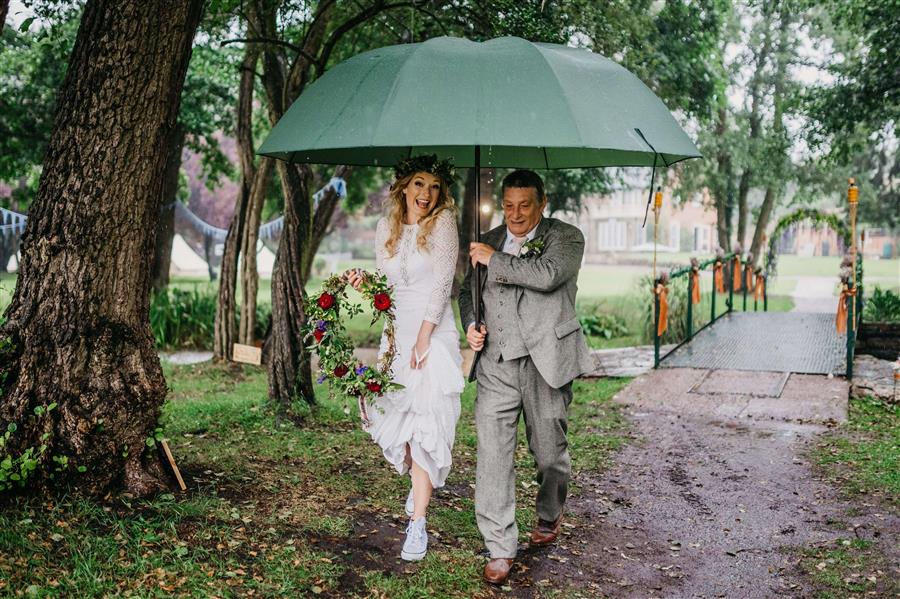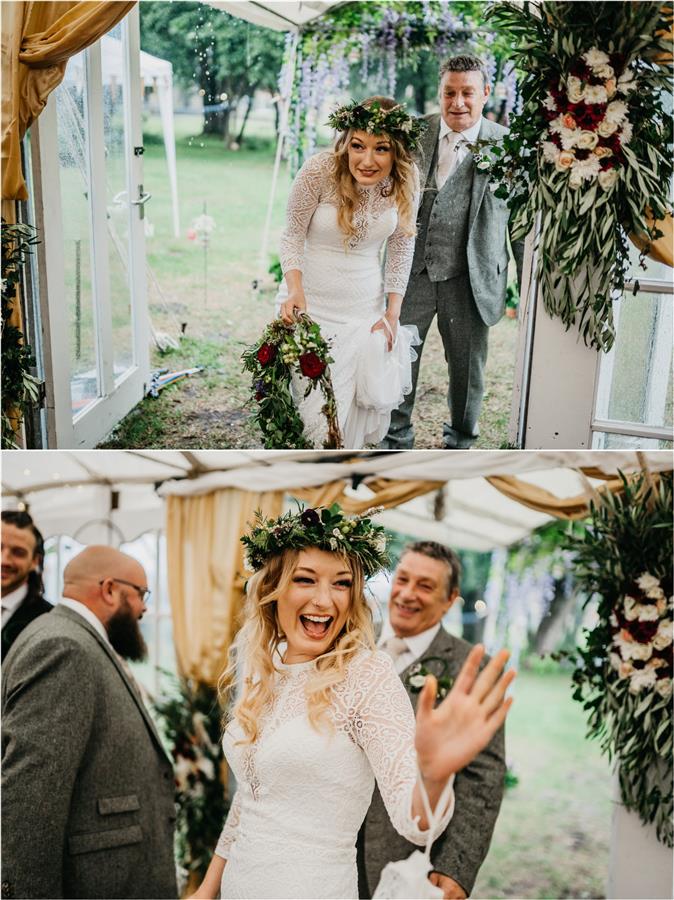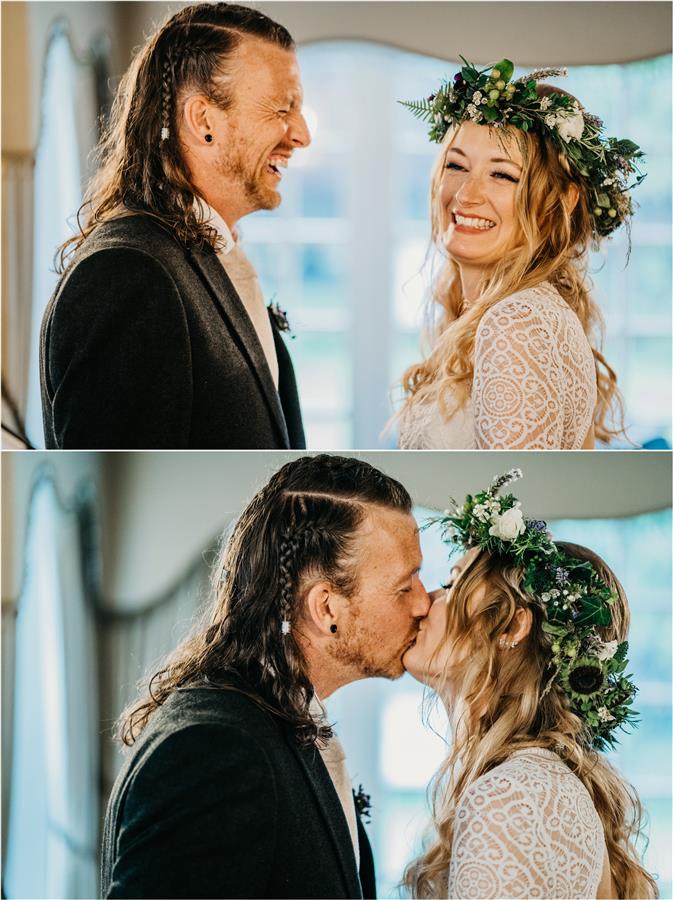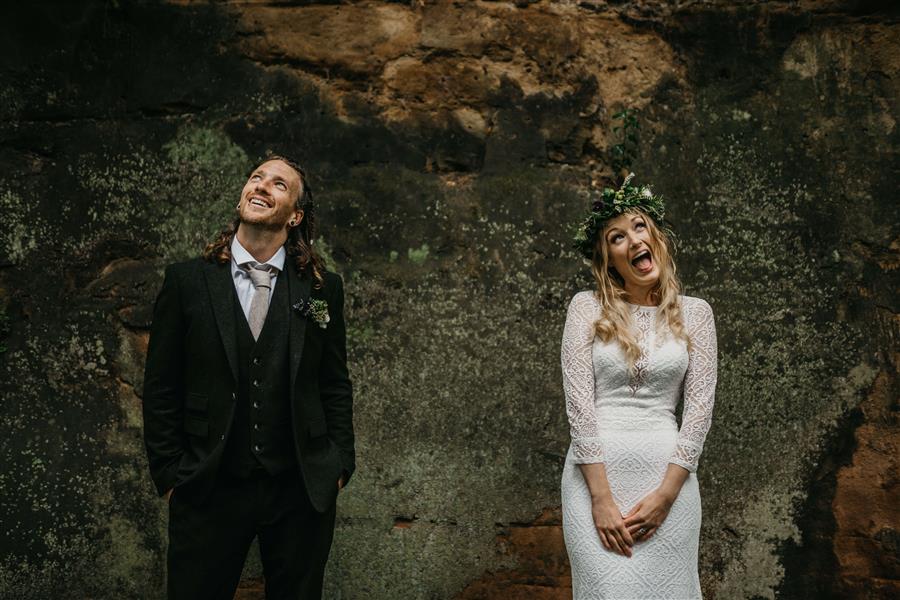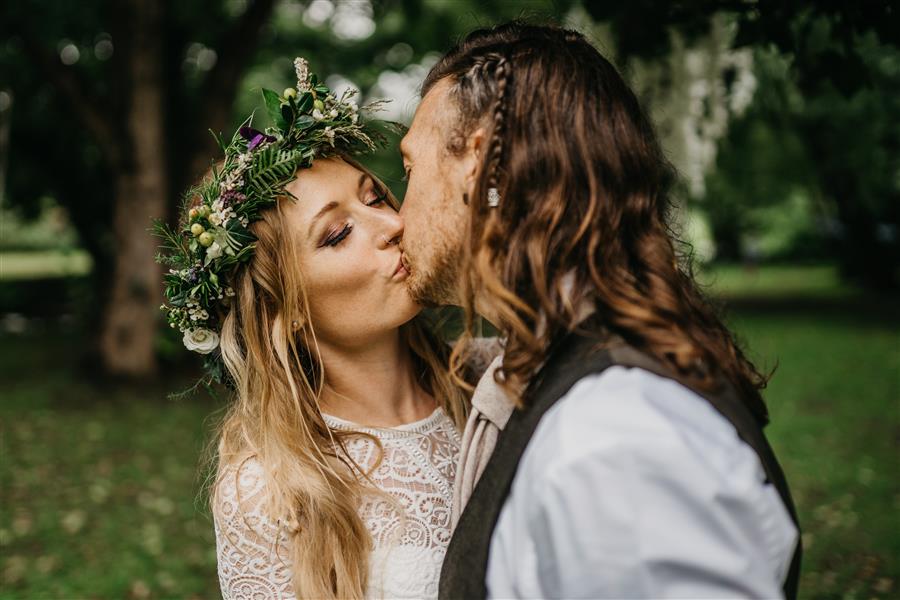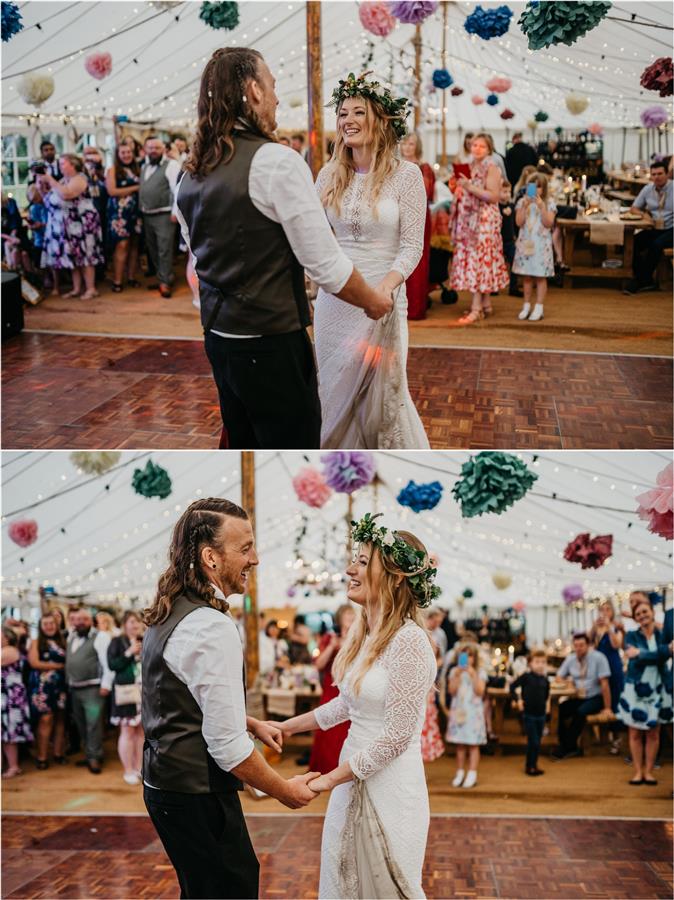 Jen left me this really lovely review;
"As soon as I saw pictures of Sali's wedding makeup I knew I had found "The One". I couldn't believe it when Sali was available; she delivered on all levels! As I am someone who hardly ever ventures into the unchartered territory of makeup, Sali listened to me, guided me through, understood who I was as a person and used that within my look, Sali used vegan and cruelty-free products which is super important to me. Sali kept my natural features and enhanced them, you could still see my freckles through my makeup which is such a skill, I had the most immense contouring that I have ever had in my life, I honestly felt I looked like a Rockstar!"
"I can honestly say I tested my face to the limit on my wedding day, torrential rain, crazy sweaty dancing, grins that the Cheshire cat would be proud of, hugging and kissing everyone, even when I cried I looked beautiful (which is a miracle!). When I went to bed that night my makeup looked like it had when we applied it at 10am! Sali made my mum, my sister and me all look like the best versions of ourselves but keeping our natural beauty glowing through! Sali individualised our looks and I honestly feel that Sali uses magic dust not makeup! Getting ready on the morning of our wedding felt like I was getting ready with a best friend! Sali and I had the best time and her zen-like calmness with cheeky banter makes her one of the best humans I have ever met! I want to get married all over again to have Sali back in my life! It was like meeting someone from my own tribe!"
Overall: Sali is the ultimate, babe-atron, magical, makeup Goddess, you need Sali in your wedding life!!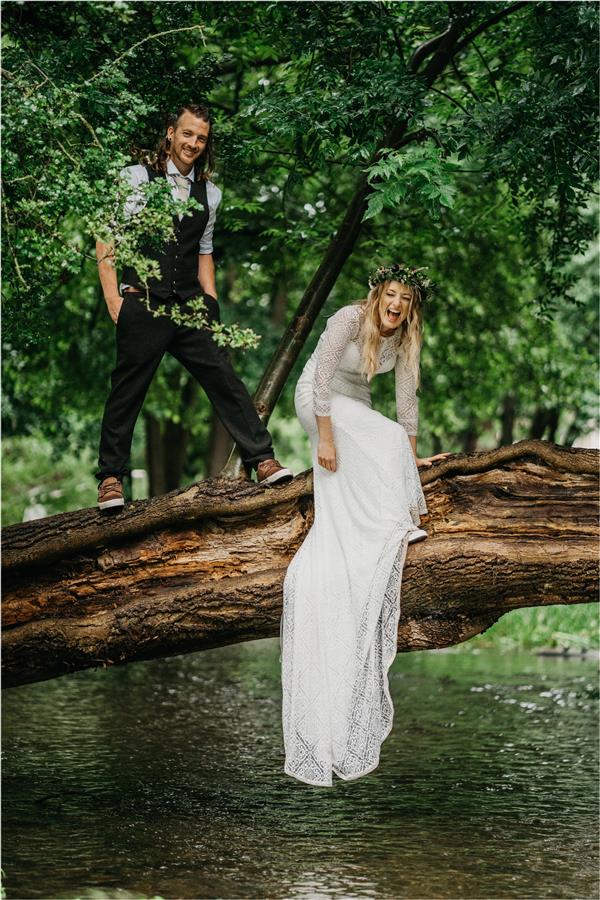 Planning your wedding day? Let's talk about your wedding makeup plans.
Venue: Old Vicarage at Elkesley
Hair: L.H.Professional Hair
Flowers: Branching Out Retford
Photographer: Ed Godden Photography
Dress: Lillian West from The Wedding Room
Tags:
Wedding
,
Illamasqua
,
makeup
,
vegan
,
wedding suppliers
,
hairstylist
,
bridal hair
,
wedding hair
,
bridal make-up
,
wedding makeup
,
wedding morning
,
wedding trial
,
make-up artist
,
wedding makeup review
,
professionals
,
cruelty free
,
makeup artist
,
flawless make up
,
client review
,
freelance makeup artist
,
Ed Godden Photography
,
photographer
,
Nottingham Photographer
Leave a Comment