Archive
Recent Posts
Categories
Cleaning your make-up brushes
Cleaning brushes is a make-up artists never-ending task. It just goes on and on and on – and when you've got weddings back to back, it sometimes feels like you're in a never-ending cycle of cleaning them. I've often dreamt about cleaning them or having not cleaned them and then panicking, and then I've woken up exhausted!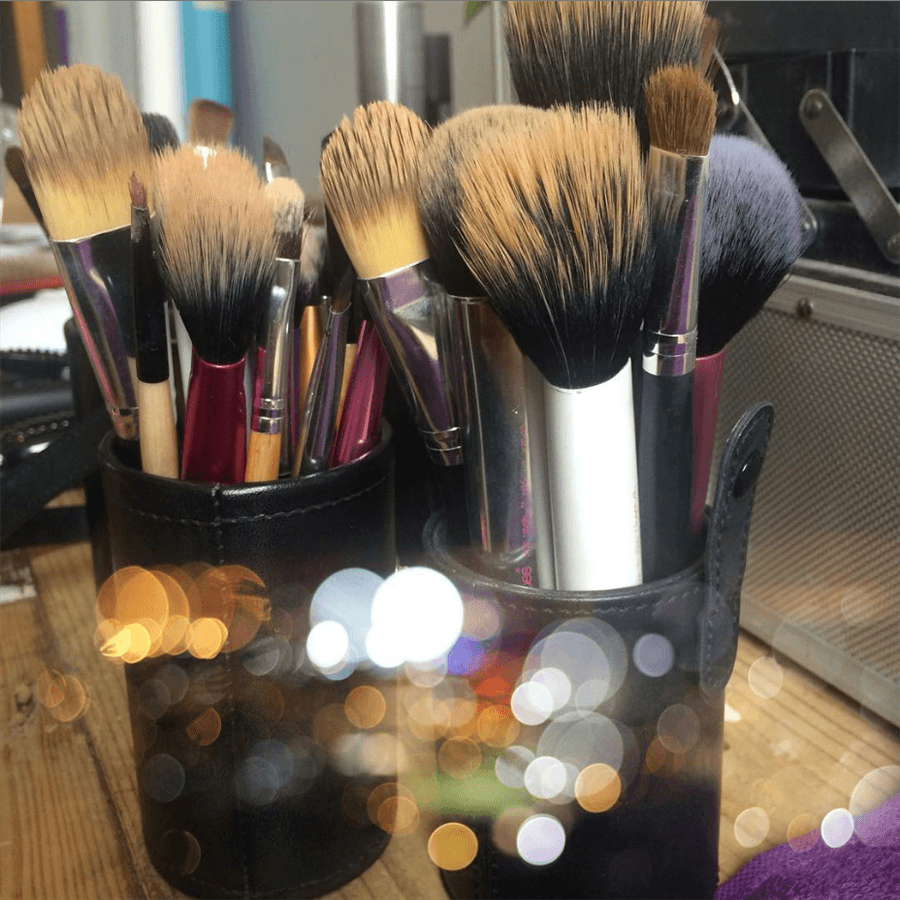 It's really important to get into a good routine of cleaning your brushes regularly. I used to clean brushes with something gentle but medicated like Head and Shoulders, Fairy Liquid or baby shampoo. Just use a small amount in the palm of your hand (you can get all sorts of little cleaning brush pads too these days) and lukewarm water. Using hot water will melt the glue that holds the bristles in place and can make them brittle. Wood handles really don't like being in water either! Once they've rinsed clear, it's really important you gently absorb excess water with some kitchen roll or flannel and then leave the brush to dry naturally. There's a fair few people who'd dry their brushes on a radiator or with a hairdryer, but only ever in an emergency. With how much brushes cost these days, you don't want to knacker them out – treat them with care!
With how often I'm cleaning brushes, these days I go for a spirit solution. I don't have the time to leave them to dry naturally all the time and water can make them smell a little funny. These days I use 99% isopropanol as it's alcohol-based and thus disinfects instantly; it kills pretty much everything, including your sense of smell! I get a little empty spray pump bottle which is great for keeping in my kit and I just top up the bottle when I need to. Spray onto the brush and rub the brush into a clean flannel or kitchen roll.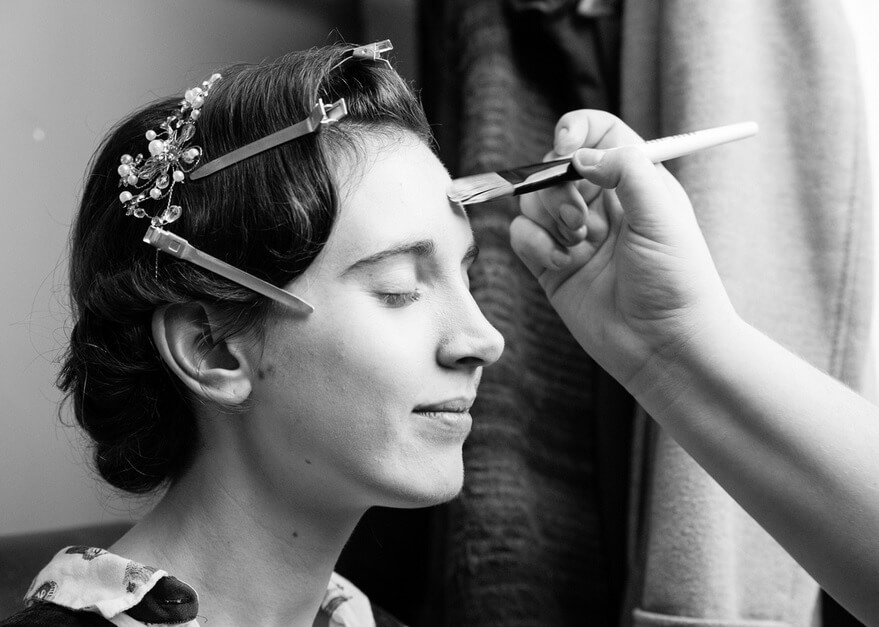 When cleaning bigger foundation brushes or stipple brushes, I pour a little of the isopropanol out into a beaker/glass and dip my brush into it. Just enough to cover the bristles of the brushes, and swirl it a little. It'll help get all the product out. You can then use kitchen roll or a clean flannel to squeeze the brush dry. Rubbing the bristles can help too but again, you want your brushes to last as long as possible. Within about 10 minutes, the cleaner will have evaporated off and you'll have a perfect clean brush.
What do you use to clean your brushes? Have you any horror stories?!
Leave a Comment