Archive
Recent Posts
Categories
Dream Team and GG's
The dream team consists of Lucille's Locks, Luna Photography, BooBoo Kitty Couture and I; a group of four Nottinghamshire based babes, who're all in the wedding industry and absolutely freakin' adore weddings. We're all hardworking, creative, slightly vintage-inspired and 100% passionate about making brides feel the very best they can on their big day, and beyond. The dream team have done a couple of bridal shoots together so we can try out new things and showcase our work. We tend to make them an annual thing these days if not more; our specialities mean we get to work together a lot on weddings, but rarely see each other when we're not working!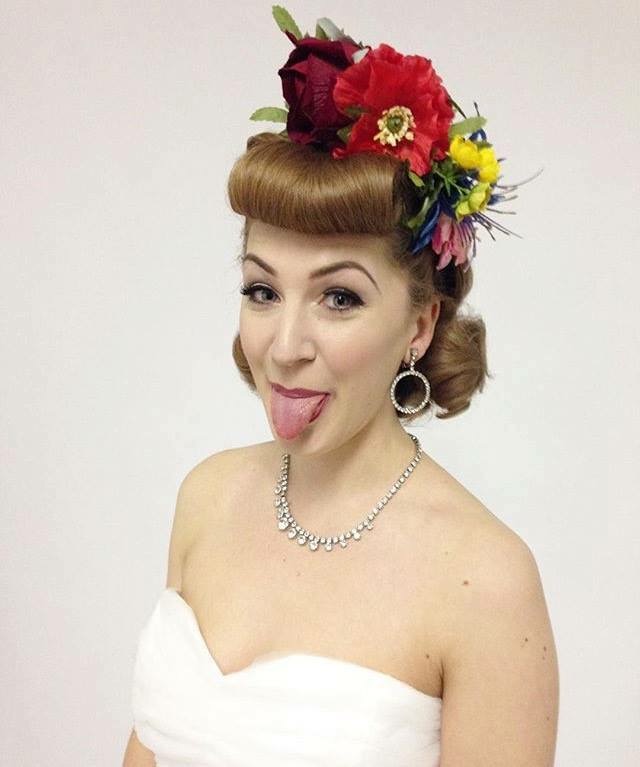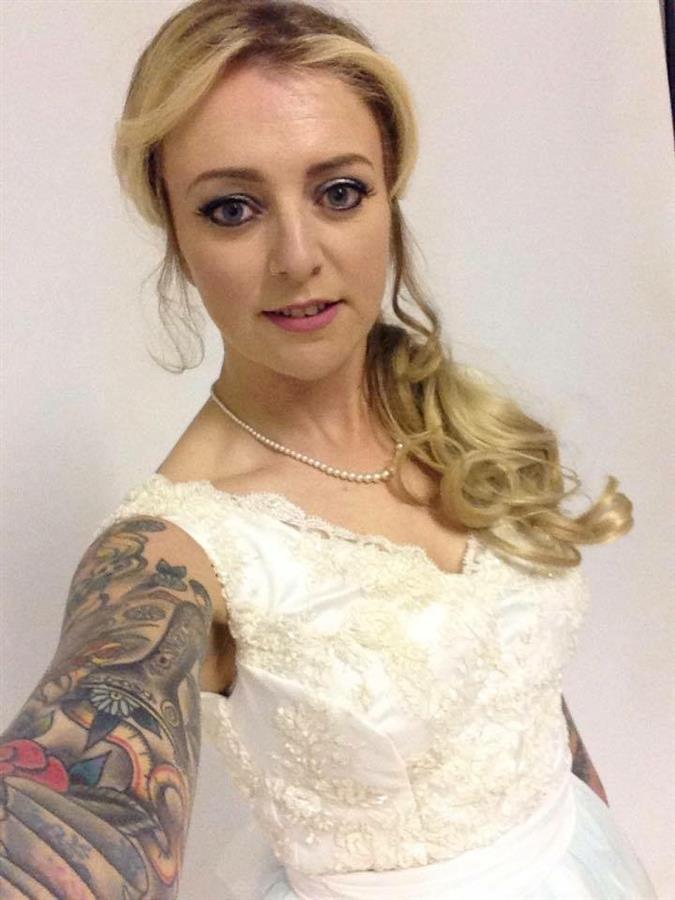 I'm mega pleased with these shots from our most recent collaboration, also working with GG's Pin-Up Couture. Aren't they incredible? Lucille and Aislinn modelled for us and did a sterling job, and we were all pouring over the headbands before we starting shooting. If you're getting married or have an event coming up, get in touch with them for bespoke creations too. We love you, GG!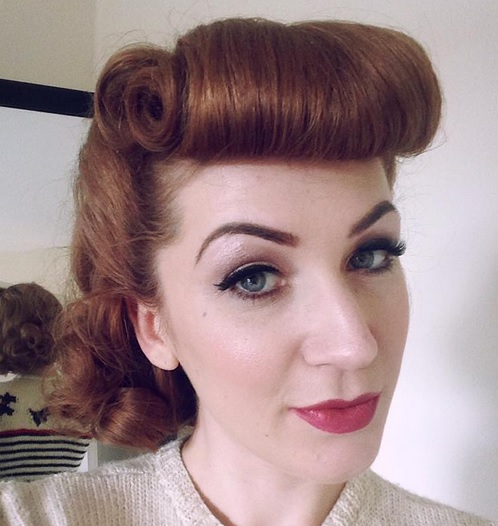 I kept the make-up for Lucille clean and classic; small cat eyeliner flick, with matte pink and soft eye shadow coupled with the most popular lipstick of 2016 with my bridal clients, Illamasqua's Glamoure lipstick in "Minx". Wearing my favourite Ardell Demi Wispie lashes too to frame her gorgeous eyes, she's an absolute stunner, right?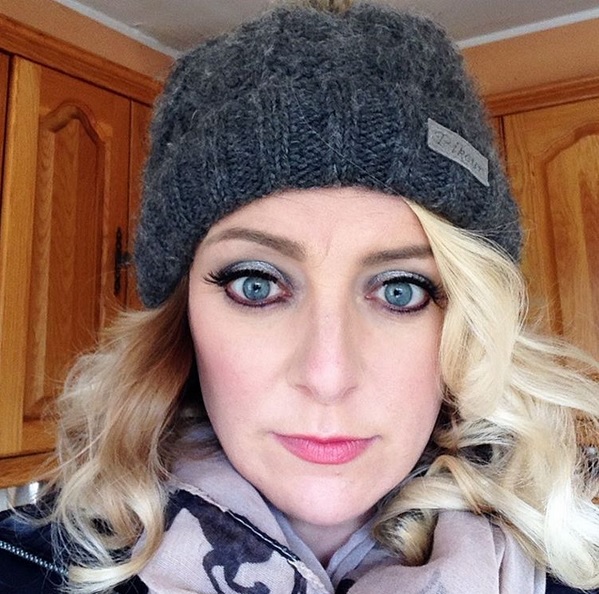 Aislinn was a little more boho styled but we kept her eyes quite a dark grey and used a lighter pink lipstick, 'Corrupt' by Illamasqua. The cool colour of her eyes is captivating and the grey of her eye shadow accentuated their colour.
I'll leave you with two finished images now as there'll be more to show later when I interview Aislinn from BooBooKitty Couture about her dresses and new studio. Keep your eyes peeled for that blog! In the meantime, if you want to read more, you can on hitched.co.uk's feature on GG's Pin Up Couture where you can see more images showcasing my make-up work too!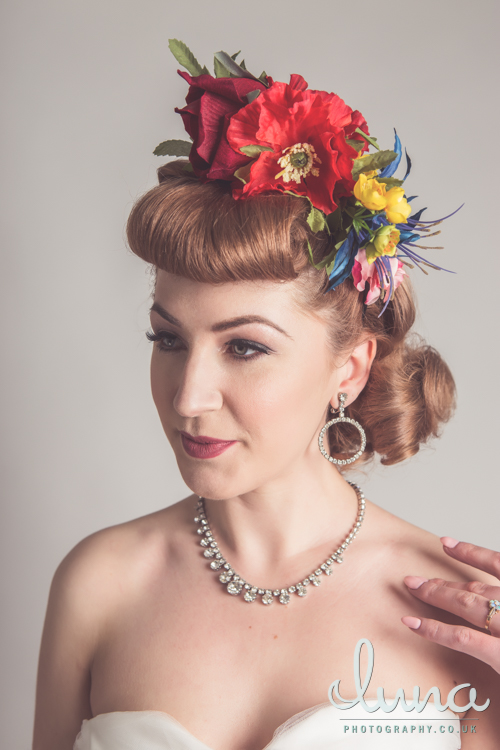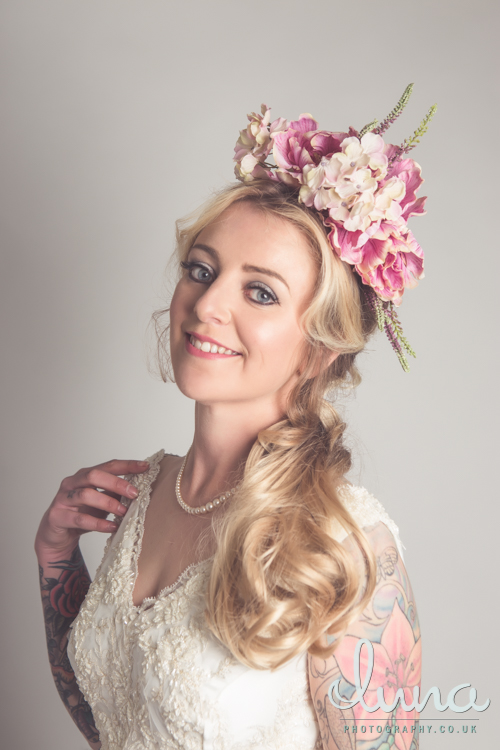 Tags:
tattoos
,
photoshoot
,
Ardell Eyelashes - Demi Wispies
,
lipstick
,
wedding suppliers
,
hairstylist
,
bridal hair
,
wedding hair
,
bridal make-up
,
Luna Photography
,
BooBooKitty Couture
,
Lucille's Locks
,
wedding makeup
,
bridesmaids
,
make-up artist
,
GG's PinUp Couture
,
professionals
,
styled photoshoot
,
2016
,
flower crown
,
fascinators
Leave a Comment