Archive
Recent Posts
Categories
Wedding morning tips
I've had the privilege of being at flippin' loads of wedding mornings; here's the expert advice I've picked up over time which may help you on your big day...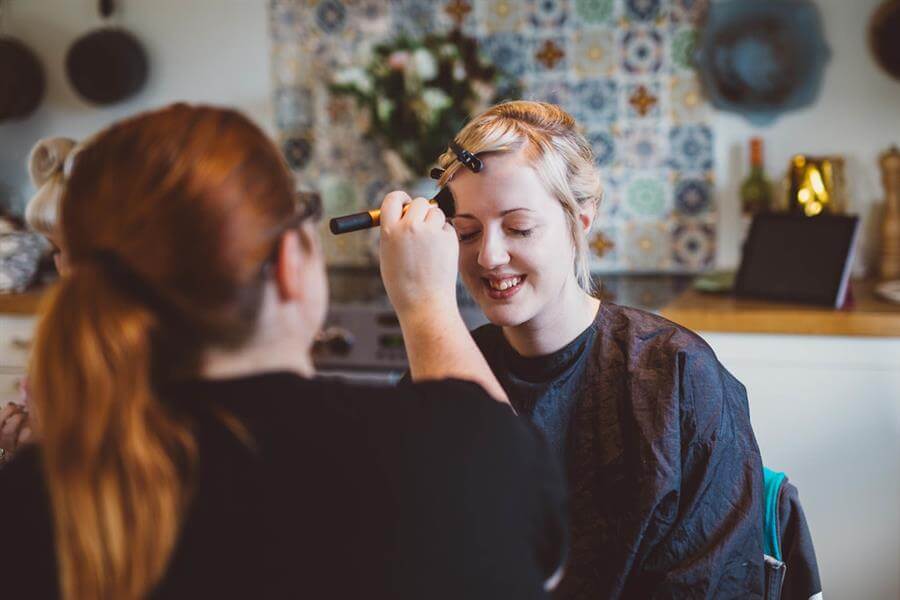 1 - When getting your hair and make-up done, you'll want something loose-fitting and comfortable. Dressing gowns are great, as are big button-up shirts or pyjama tops; something you can easily get over your head when your hair is done, or that you don't mind being cut out of - Primark is great for huge t-shirts on the cheap! I'm not a fan personally, but the onesie has done great things for bridal mornings too...
2 - Unless your dress has shoulders/sleeves you'll also probably not want bra straps so I tend to advise clients to slip off their straps and not wear socks in the morning. Like any of you need an excuse for comfy slippers!?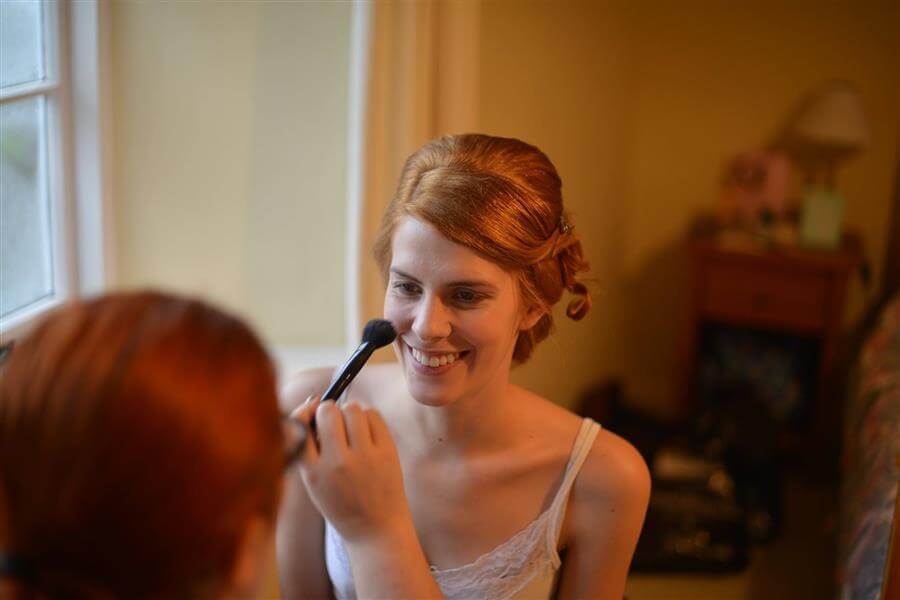 3 - In prep for make-up, I'd always say in the weeks prior to wedding D-day to eat lots of fruit and veg, get plenty of water, moisturise and sleep/rest. I really appreciate that this is easier said than done when you have got a hundred of things on your mind but making an effort to do them will improve your mood, your skin and your general health.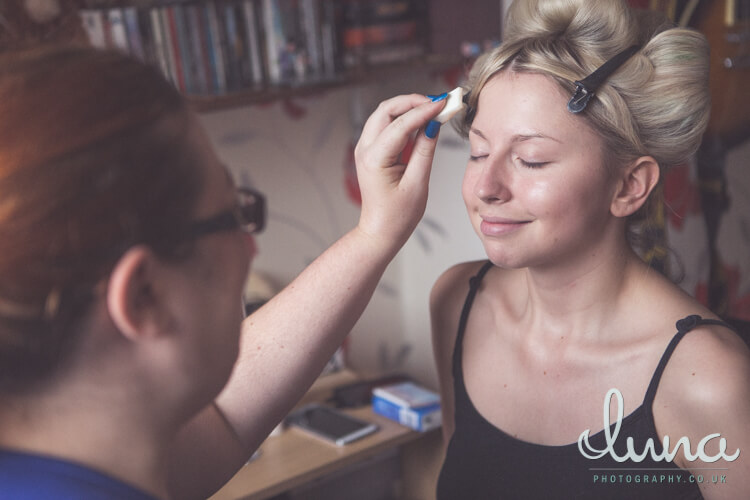 4 - Take the opportunity while you can to sit down. You're going to be on your feet all day, meeting, greeting, dancing, toasting etc, so in the morning chill out a bit.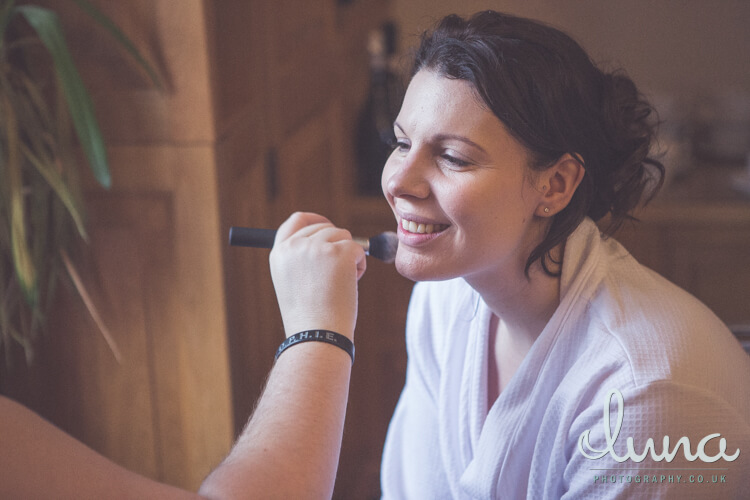 5 - Breakfast. Eat some! You have got a long day ahead, even if it's just a biscuit every hour something in your tummy will help you. The butterflies might not get you but at least fuelling your body for what'll be a long day; believe me, you'll need the energy.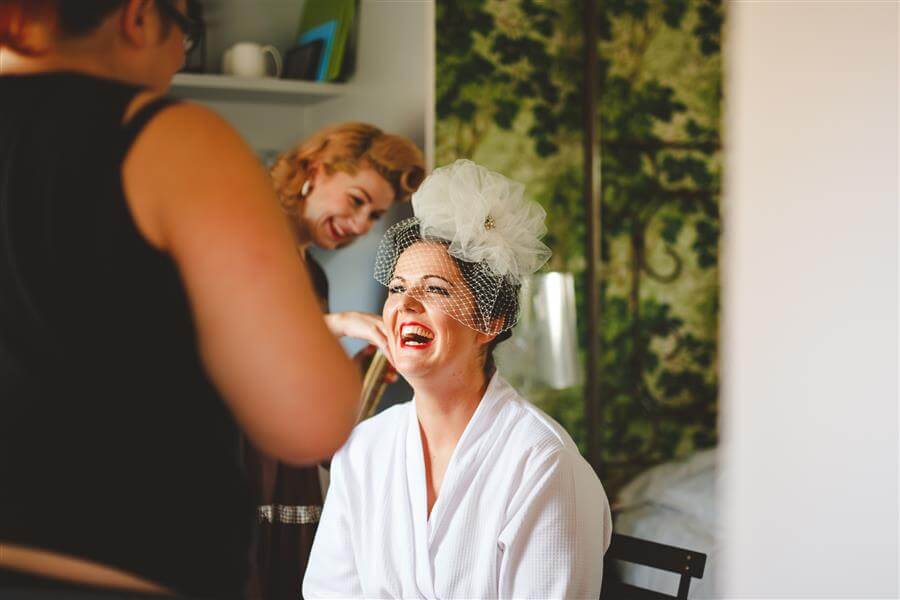 6 - Bridesmaids (sorry in advance!). My final tip is to think about the word "bridesmaid". Bride's MAID... At the end of the day, you chose them to help you get married; for the weeks and months in preparation for the day AND on the day too. If you need your shoes getting out the wardrobe, a hand painting your nails or if you just NEED that top-up of Bucks Fizz; ask! That's what they are there to do. Also don't be afraid to ask for a bit of peace and quiet as it can get quite nerve-wracking and with people asking questions, getting excited and chattering, it can make you anxious. It's your day after all, so ask for a little quiet if you need it.
This is what Jo said about having me there on her wedding morning:
"Sali really came into her own on the wedding day, not only did she make me and my 5 (yes 5) bridesmaids look extra beautiful, she was also amazing when the wedding nerves took over and I turned into a jittery mess. She looked after me, made sure I had enough to drink and helped me calm down by being her fantastic, lovely, funny self. I'd recommend Sali again and again and again for all of your make-up needs, but especially for your wedding day, I feel blessed that she was with me on the most special morning of my life."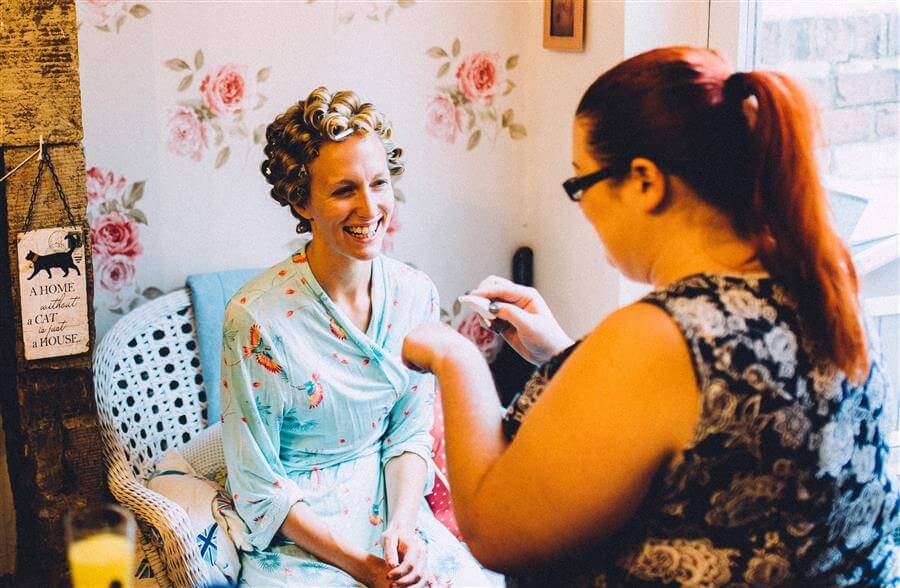 All my photos above show my brides smiling, which I'm really quite proud of. I'm a pretty good person to have around in a stressful situation and can often read people pretty well if I say so myself! Getting you a drink, letting you squeeze my hand, telling you to go for a nervous wee or making you laugh and smile; my priority is your face AND your wellbeing. Be assured that with my experience of wedding mornings, I'm going to be more than your make-up artist; I'm your personal assistant.
If you'd like to book me for your wedding, drop me an email here and let me know your date. I've got books open for 2017 and 2018 and a few days left for 2016. Book early to avoid disappointment!
Tags:
Wedding
,
skincare
,
anxiety
,
makeup
,
wedding suppliers
,
brides to be
,
bridal hair
,
wedding hair
,
bridal make-up
,
Luna Photography
,
wedding makeup
,
bridesmaids
,
wedding morning
,
wedding trial
,
advice
,
make-up artist
,
wedding makeup review
,
2016
Leave a Comment