Archive
Recent Posts
Categories
2015 - that's a wrap!
2015 has been incredible for Ms Moo and for me personally. I've tried to tot up my top 5 moments/achievements of the year for both!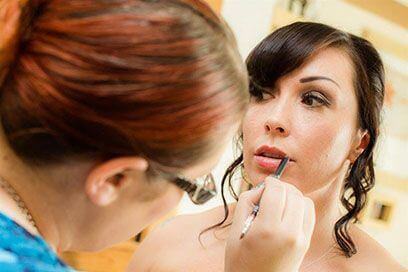 Ms Moo.
1 - I've done more make-up lessons than any other year; they've gone down an absolute storm, and I've had wonderful feedback from clients.
2 - Beautiful weddings! I've done more than ever, including my first ever gay wedding which will forever now be known as "a wedding". Go UK for agreeing to same-sex marriages, it's been a flippin' long time coming.
3 - So many talented photographers! This year I've got to work with Luna Photography, Field Photographic, Ed Godden, Camera Hannah, Your Perfect Day, Matt Brown, Rachel Hale - SO MANY! Thank you all for your hard work on the day & creating beautiful images for our happy couples to treasure and for me to showcase my work.
4 - My transgender clients; you're all UTTERLY awesome. Each makeover has been a treat to do, and each lesson has filled me with the joy of teaching both make-up skills and self-confidence. You're all-star pupils to me.
5 - VOGUE ITALIA! I don't often get work published these days as it's rare I get to do photoshoots, but working with Rozalind Williams earlier this year with Ash Millmann resulted in our work being published in Vogue Italia. So proud of everyone <3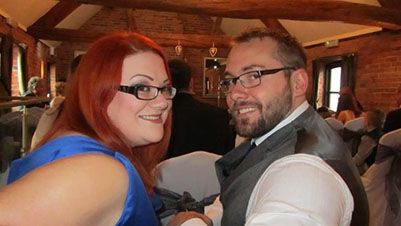 Sali.
1 - Niall and I moved in together into a house that's ours and not my bachelorette pad. I love our little house and have had the most perfect first Christmas in it. I love calling it our home :)
2 - I went on my longest holiday ever! 10 beautiful days in Malta in May with the love of my life in beautiful sunshine. Perfect.
3 - My work with BODY; I said last year I'd do more for charity and I was set two tasks. Be a befriender for a BODY client who's undergoing treatment with them and to get Dr Christian Jessen on board for BODY. Befriending has been challenging and yet so rewarding, helping someone suffering with BDD to just get what's in their head off their chest and supporting them through dark days. I've grown really fond of my client, and I'm so proud of her. Oh, and Dr Christian Jessen? We're mates! I bought him a birthday cake ;) Hey Christian, it's my 30th in July; just sayin'!
4 - Foodbank; through my desk job, I collected food and clothing donations for a local charity just before Christmas. I was overwhelmed with how generously people gave and was proud as punch of my workmates for the support and encouragement. The charity were super, and continues to work hard. I hope to continue my donations in 2016.
5 - I achieved my New Year's resolution! In 2013 I said I wanted to see 12 bands/comedy shows and I managed eleven. This year I've smashed it with 14! Niall and I have bought a bunch of tickets for 2016 as Christmas presents to each other; gig and comedy tickets mean we have fun things to look forward to, and we get to spend quality time together every few weeks.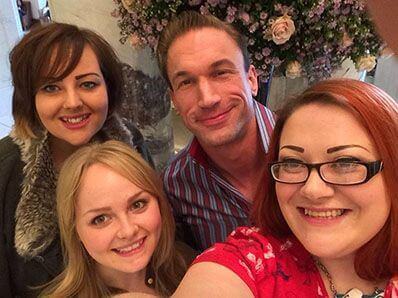 Roll on 2016!
Leave a Comment