Archive
Recent Posts
Categories
Do's and Don'ts for your Wedding Make Up
I've been doing wedding makeup for twelve years now (I surprised myself when I looked back at my diaries for it!) and have seen so many different weddings with so many different traditions. More and more of my couples are looking to set their own traditions for their weddings, and I'm 100% here for it! I'm particularly looking forward to celebrants being able to legally marry people, and all of my couples based in England being able to get married outdoors without restrictions. Those in Wales and Scotland can get married wherever they want; how cool is that!

Wedding makeup doesn't have to be anything other than unique to you. There are no rules to follow, but I do like to impart such guidance as below. But remember, you're the boss and you get to choose what you take away from them.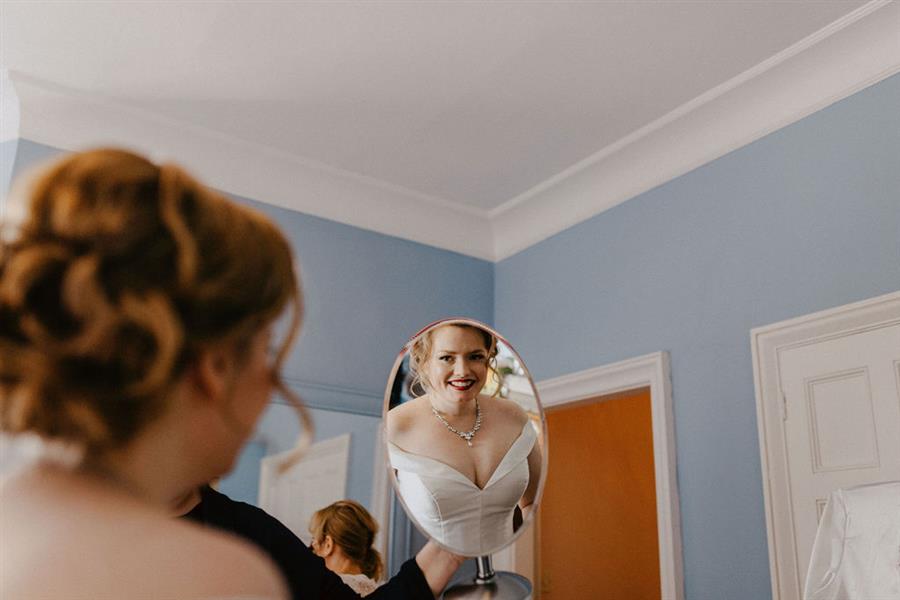 - Do have a trial
It's our opportunity to get to know each other! I recommend having a trial in the morning so you can wear your makeup all day, and see how it lasts. I'd always recommend you book plans afterwards too - lunch with a friend or a pint after work! Make the most of it, and enjoy your face full of makeup!
- Do ask silly questions
Believe me, there are no silly questions. There are also no stupid ones either. Any questions you've got, I'm here to help you so feel free to ask me anything that you want. I'll always answer truthfully.
- Do moisturise and get an eye cream
Your skin will thank you for it. The skin around your eyes is so thin, so hydrate it properly so it doesn't dry out. Use it twice a day.
- Don't expect poreless skin
All skin has texture and while we try to smooth it out as much as possible with skincare and makeup, you will still have texture. Embrace it! You can improve your skin with a good skincare routine, so look to speak with a skin specialist.
- Do use my wedding make-up kit
After twelve years in the business, I have got a few tricks and tips up my sleeve and have put them together in a bridal makeup kit that I provide to you on the morning of your wedding. A little bit of everything to keep you and your face fresh all day. Make sure you use it!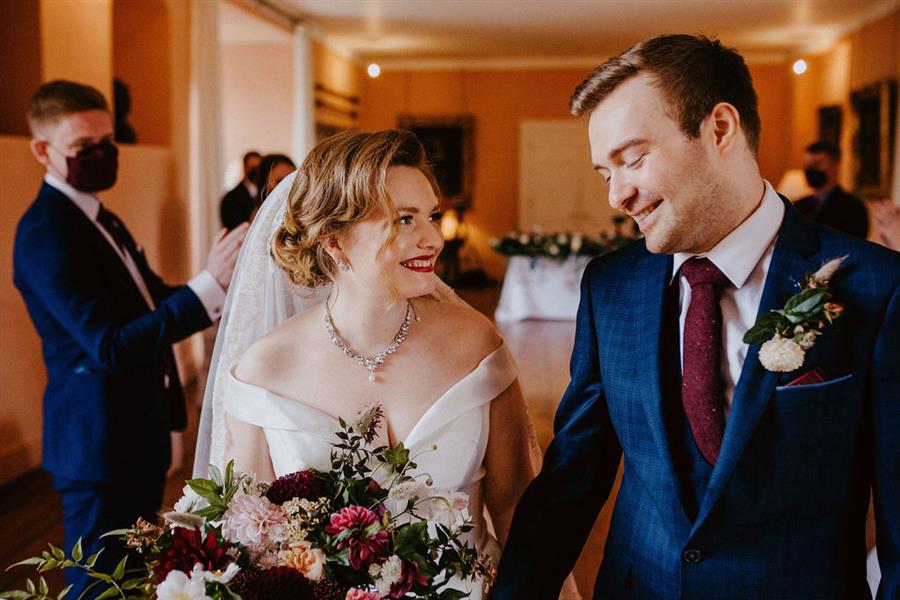 - Don't wing your wedding makeup
If you choose to do your wedding makeup yourself, make sure you practice it thoroughly beforehand. You want to practice your steps and application process thoroughly so you know what order you're doing things. Did you know I do wedding makeup lessons?
- Don't take the advice of others as gospel
That includes me! If you really want a red lip and someone else doesn't think you should, listen to their reasons but if you don't agree, then you don't have to take their advice! How you feel is more important than what someone else thinks.
- Don't be afraid to be bold
I don't agree that makeup needs to be thicker because it's a wedding but I do agree that need to be a bit bolder in your choices. Your makeup needs to stand up to weather, emotion, flash photography, and wear and tear. We'll factor all this in for you at the trial!
- Don't have a skin/facial treatment the day before you get married
I never advise having a fake tan the day before you get married, as the tan will still develop and you'll have that telltale biscuity smell and overly orange tone - no matter how light you go! Get it done 48 hours before you get married, and exfoliate then moisturise EVERYWHERE before you have it done. The same goes for facials or any beauty treatments; don't get anything done the day before you get married, just in case you have a reaction to anything!
- Don't hesitate to book your favourite makeup artist
We really do get booked up quickly! Get in touch with me if you want to book me for your wedding day. If it happens that I'm not available, I'll always try to recommend you to someone else with a similar style who is local.
Tags:
Wedding
,
skincare
,
wedding suppliers
,
brides to be
,
bridal make-up
,
wedding morning
,
advice
,
make-up artist
,
makeup lesson
,
flawless skin
,
makeup artist
,
flawless make up
,
skincare advice
,
Nottinghamshire wedding
,
Autumn Wedding
,
2020 Wedding
,
Nottingham Wedding Make Up Artist
,
Anna Rose Photography
,
recommended supplier
,
Anna Rose Heaton Photography
,
Holme Pierrepont Hall
Leave a Comment