Archive
Recent Posts
Categories
Lizzie's wedding day
I've known Lizzie for quite a while as I work for the same company as her, and I'd done her make-up a few times for Flashes and Lashes' shoots. She emailed me in September 2014 to ask about wedding availability for August 2015 as she wanted to check if some of her favourite suppliers were available before she booked the venue... how honoured am I?!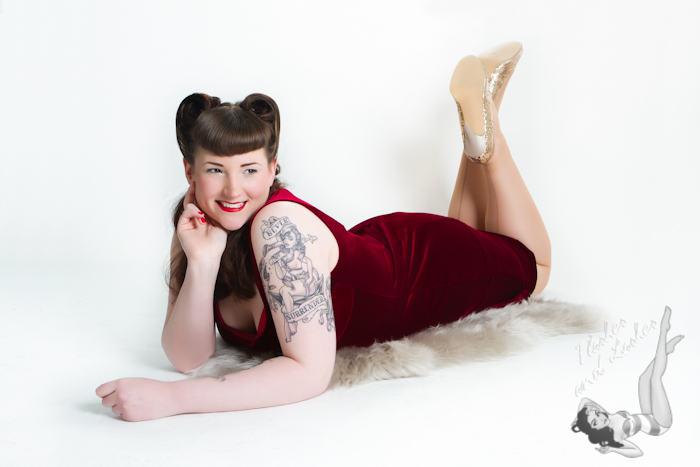 She mailed again the month after to say the venue wasn't available in 2015 but it was in 2016, and would I be free then? Just under two years away; of course I'll be free! Back then I didn't have wedding make-up bookings two years in advance, now is another story entirely...!
Since Lizzie booked me for her wedding, she'd changed job roles and moved to work in the same department as me; the same team as me actually, and in a desk next to me! It's been really lovely to help her with wedding planning advice, be it 'take some time to do things for yourself that aren't wedding related' or 'go on a bloody date!'; things that I think often get forgotten about when you're planning a wedding. You forget to try having a relationship, and that everything is focused on one day when actually it's focused on one couple having the best day of their lives. Stressing out in the weeks beforehand isn't going to help so taking some time to just be 'Wayne and Lizzie who're in love with each other' instead of 'Wayne and Lizzie who are getting married' really helped :)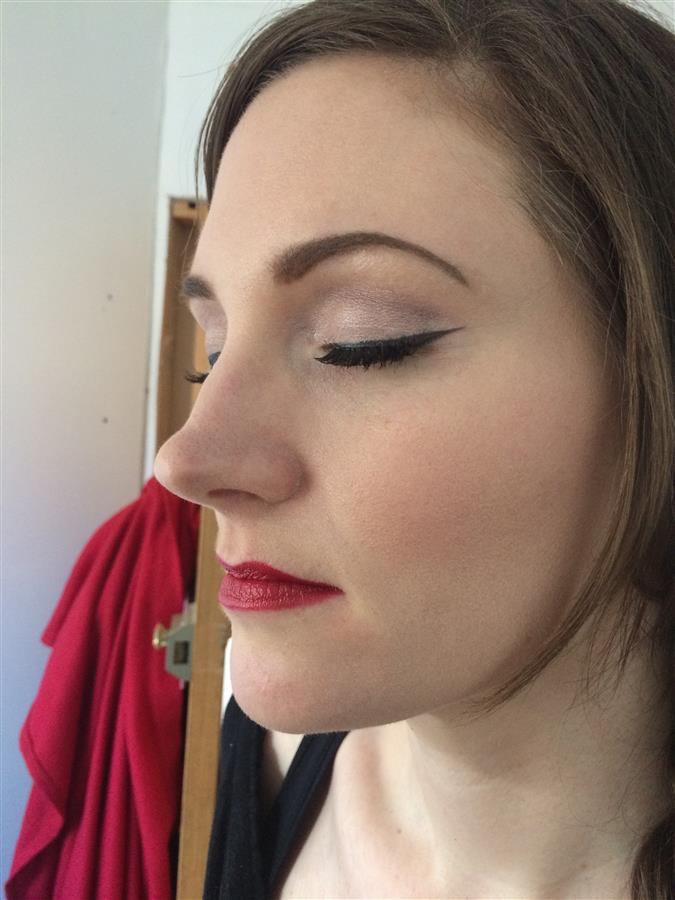 Lizzie's trial was an absolute breeze, and she soon booked in for a 1-2-1 lesson with me too (which are on offer RIGHT NOW until Christmas Eve!) so she could learn how to do her eyeliner flicks with a bit more precision.
I won't bore you with the details of Lizzie's wedding morning; in short, though, I drank a lot of coffee, there was a dedicated make-up studio and hairdressing salon, Lucille's Locks was a styling wizard, there was Bete Noire necklaces for each of the bridesmaids, an AMAZING blue hot rod to get Lizzie from home to Breadsall Priory, Emma from Luna Photography kept everyone laughing and all family members calm and collected and I had to use Moo force to get the zip up Lizzie's dress; was touch and go and her Mum looked a little worried, but I did it! I cried at how beautiful Lizzie was; it all got a bit much after she was in her dress and Lucille had put in her veil but I had to compose myself to apply false lashes!
Here are a few photos from Luna Photography (excellently assisted by Vapour Trail Photography) that I've nabbed.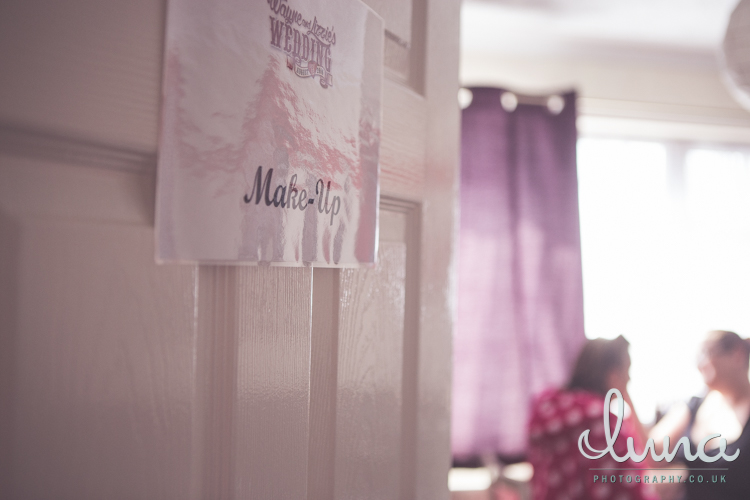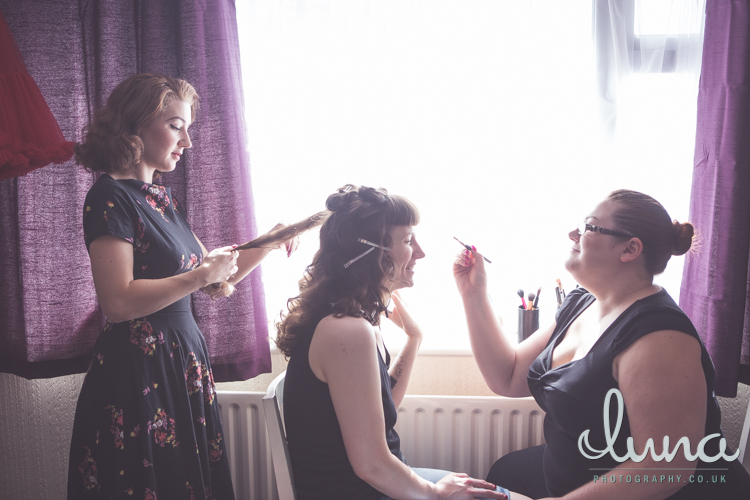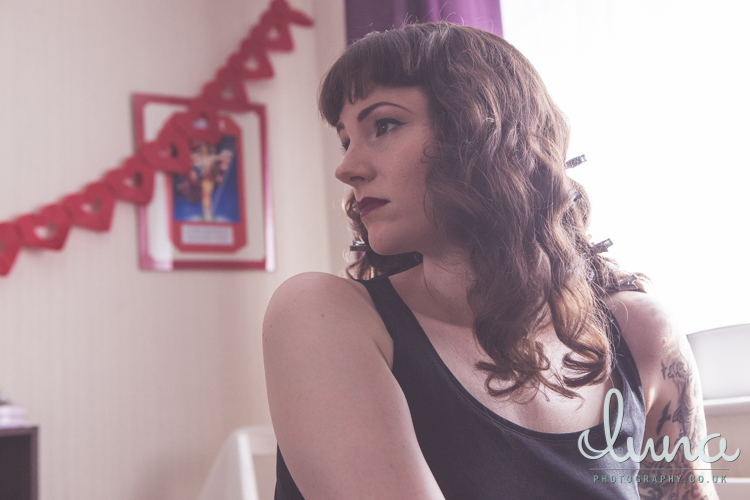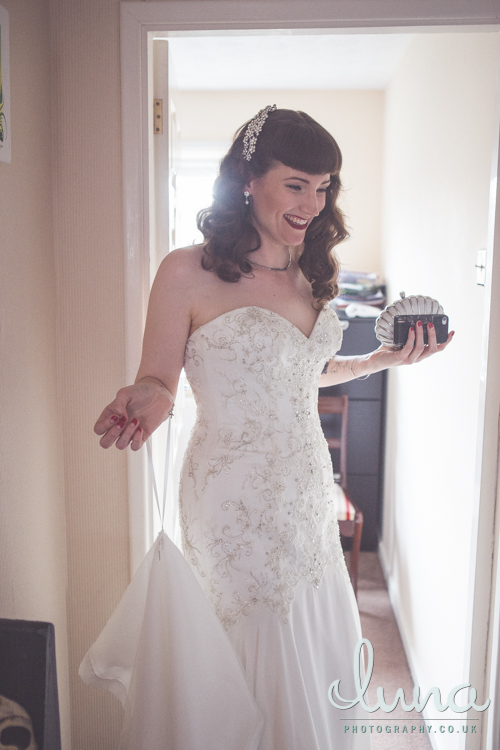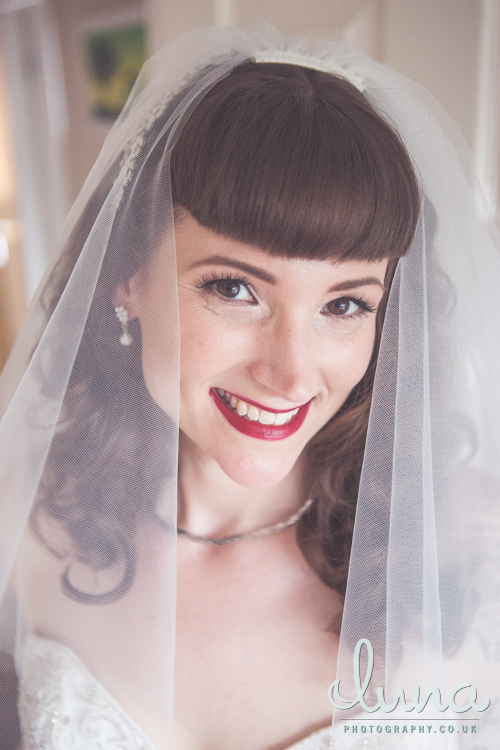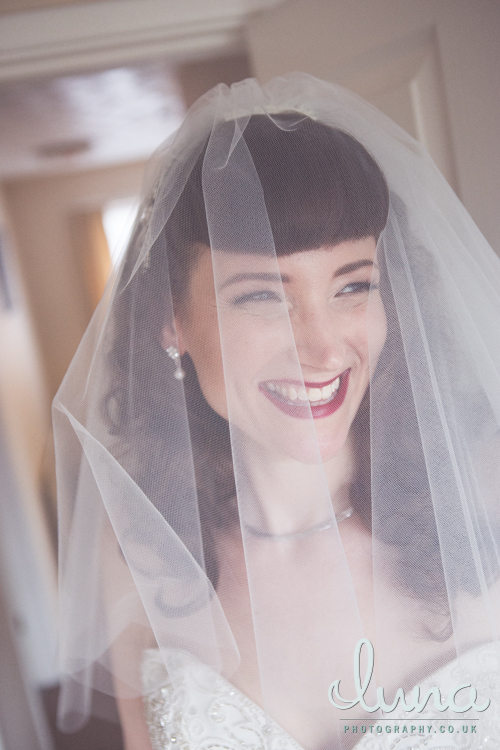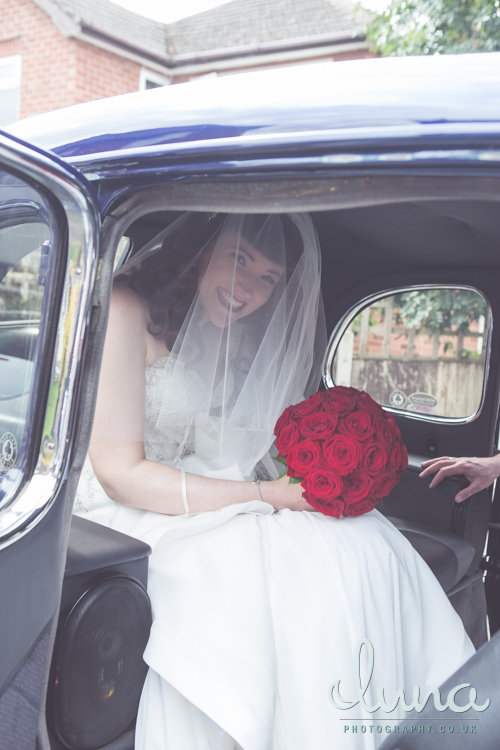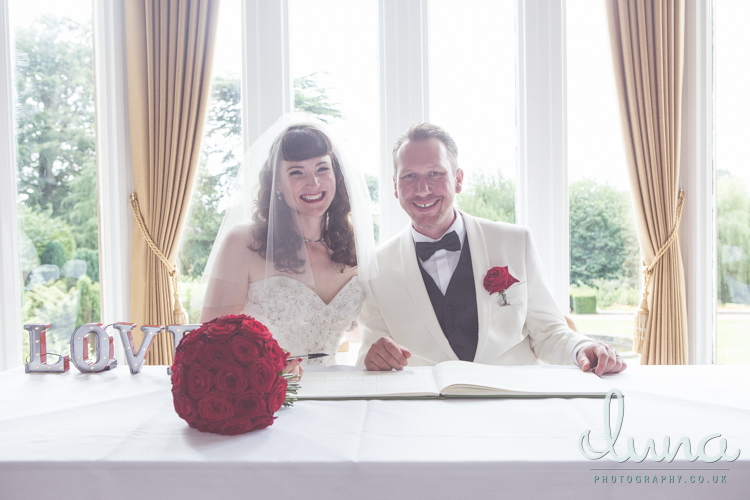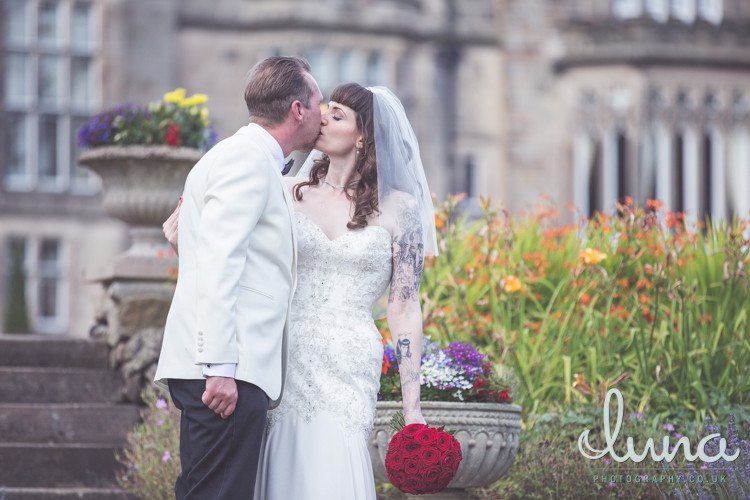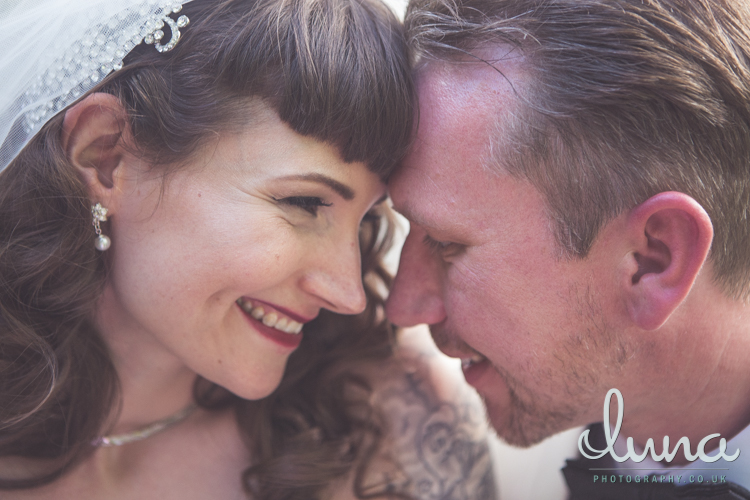 Lizzie also left me this lovely review on my Facebook page.
"Sali has done my make-up a number of times, for special occasions such as a make-over photoshoot and for my Mum's wedding, and I was never in any doubt that I wanted her on board for my big day. In fact, she was the very first supplier that I booked! Although referring to her as a supplier doesn't seem to do her justice; she has been incredible. I was concerned about how I'd cope on my big day, as I struggle with anxiety, especially in social situations. Sali and I chatted ahead of the day and came up with a plan to keep the morning of the wedding as stress-free as possible. And after such a relaxing and happy start to the day, it only got better and better! She's thoughtful, intuitive and incredibly professional. My make-up stayed on all day (aside from the lipstick that is, because my groom and I just couldn't stop kissing!). If you're planning your wedding then there's really no better choice you can make. She's not just a make-up artist; she's a friend right when you need her."
If you'd like to book me for your wedding, drop me an email here and let me know your date!
Tags:
Flashes and Lashes
,
tattoos
,
lipstick
,
wedding suppliers
,
red lipstick
,
hairstylist
,
bridal hair
,
wedding hair
,
bridal make-up
,
Luna Photography
,
Lucille's Locks
,
wedding makeup
,
wedding morning
,
wedding trial
,
make-up artist
,
wedding makeup review
,
makeup lesson
,
vintage makeup
Leave a Comment