Archive
Recent Posts
Categories
Trial advice
Wedding make-up is about making you look the very best version of yourself possible. Getting to know each other will help us come up with an absolutely perfect plan for your wedding make-up, ensuring you look and feel the very best you can on your big day. When you come for your bridal trial with me, it's our time to get to know each other; you can ask me all your questions about make-up as you'd like! I get a lot of questions about what to bring to a trial, so here are a few pointers.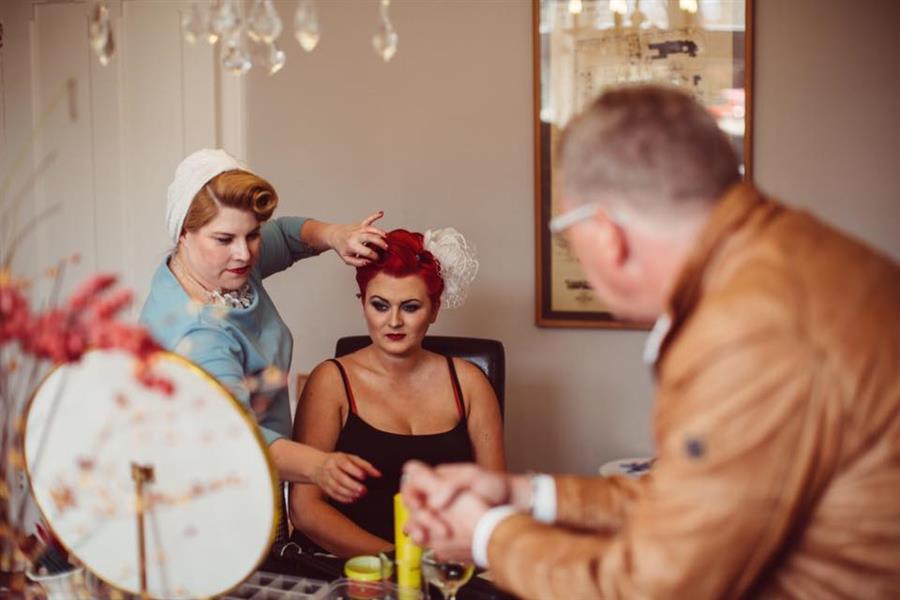 1) Your photos! I flippin' love looking at photos of your dress, your shoes, your accessories, your decorations/invites/colour schemes. It'll help me build a picture of how you're going to look on the day so I can think of things that will both compliment you and your wedding.
2) Fresh-faced! Please exfoliate your face and neck the day before and moisturise the morning of your appointment. I'm not the type of person to demand that you're fresh-faced with no make-up on when you turn up, as I wouldn't like leaving the house without my eyebrows and eyeliner on; you're no different! All I would say though is please keep it to the bare minimum and avoid waterproof mascara.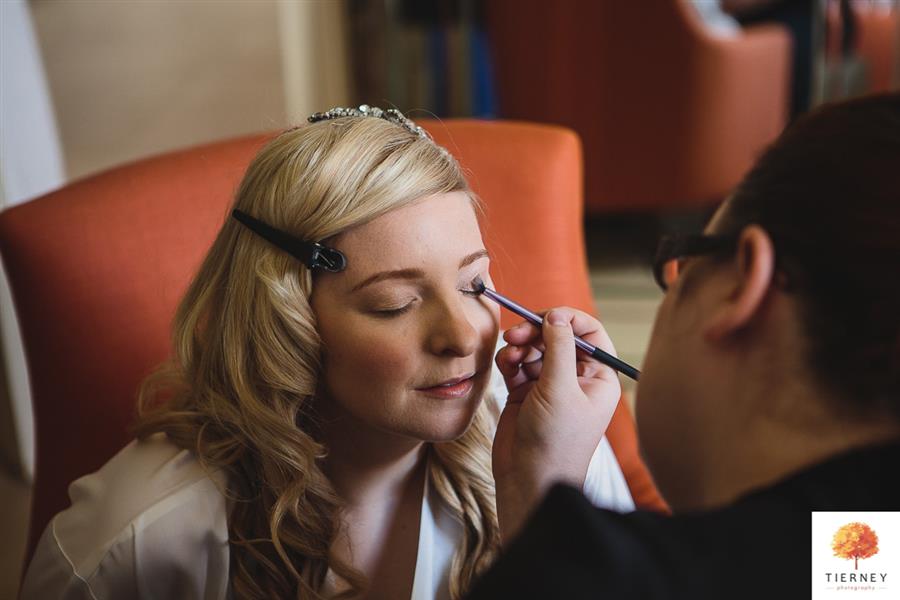 3) Wear light colours. Wearing a light colour will give you a better idea of what your make-up will look like; wearing a bright or dark colour top/dress when you're gonna have a white/ivory dress will make your make-up look completely different. You may be looking at your make-up while wearing a black sweater thinking "Oh yes, let's go darker on the eyes" but when it comes to wearing your dress you may feel differently.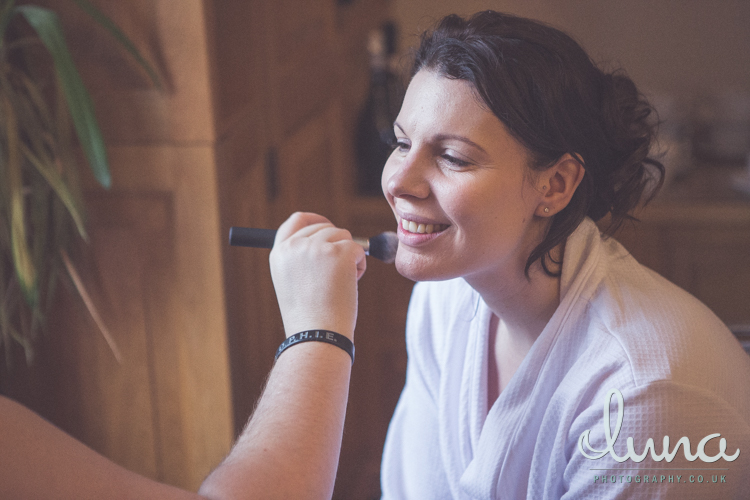 4) Feel free to bring someone who'll give you an honest opinion, but won't take over your idea/plans. If you REALLY want red lipstick, don't listen to what someone else wouldn't wear on their big day. It's YOUR big day, and we want YOU to feel comfortable! Equally, if you don't want red lipstick but someone else really would, I don't want you to feel forced to do something that might look nice but won't really feel like you. Someone with an encouraging but friendly open mind :)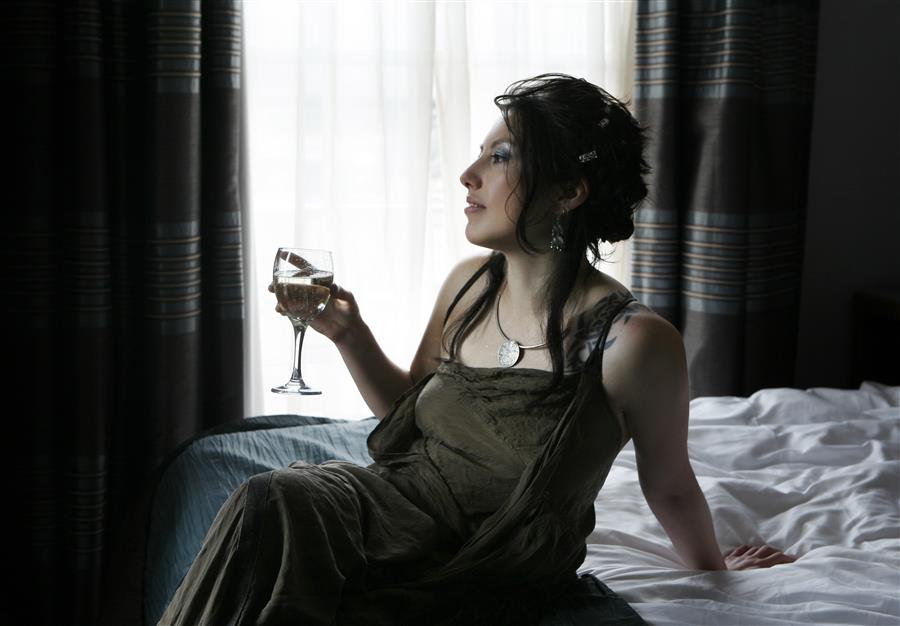 Here's what Alys said about hiring me:
"Sali was utterly superb from the emails before the trial to communications following our wedding! She is creative, caring, calm and extremely talented. She manages the fine art of making the best of your own features, building confidence, trust and ensuring a look that works for you whilst giving the style of which you only thought could dream."
I want you to feel comfortable and safe with me, as you're putting a lot of trust in me. If you want to book a trial with me for your wedding day, contact me here and if you've any questions just fire away.
Tags:
Wedding
,
makeup
,
wedding suppliers
,
brides to be
,
bridal make-up
,
Luna Photography
,
wedding makeup
,
wedding morning
,
wedding trial
,
advice
,
make-up artist
,
wedding makeup review
,
makeup artist
,
flawless make up
,
client review
,
freelance makeup artist
,
2016
Leave a Comment